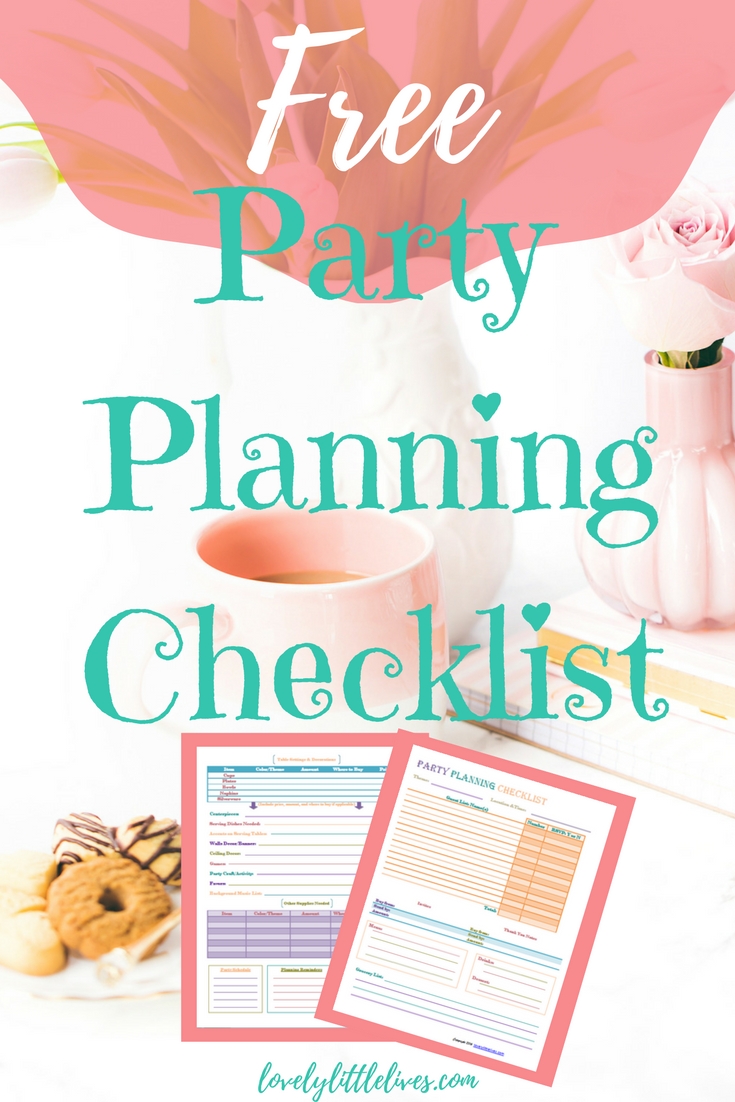 Need some help planning your next party? Click here for my party planning checklist so you can organize your guest list, menu, supplies, party schedule and more! This is a perfect checklist list for themed birthday parties, holiday parties or special occasion gatherings. This two-page printable will keep all the details in one place and help you create an organized vision for your next event.
I've used it over the last year to organize the princess-themed birthday parties for my daughters and it has been such a big help in putting the parties together! Check them out:
Once you snag your party planning printable I would love for you to share this on social media so others can benefit from this list too!  Thank you so much and I hope this checklist is a big help to you in your planning. Now go have a lovely party!