The world outside is cold, with piles of snow and icy roads, blustery winds and early nights. What better way to counter the cold weather than to fill your kitchen with the clattering of measuring cups, the warmth of the oven and the wafting aromas of comfort food recipes like freshly baked goods or hot savory soups?
Today, I'm sharing with you some of our family favorites that we make during the fall and winter months. Click on each recipe to be taken to the website source. These recipes are family sized and we usually have leftovers for one to two meals at least, it's usually even more with the soup.
Feel free to copy and paste the recipes for your own personal use or pin for later: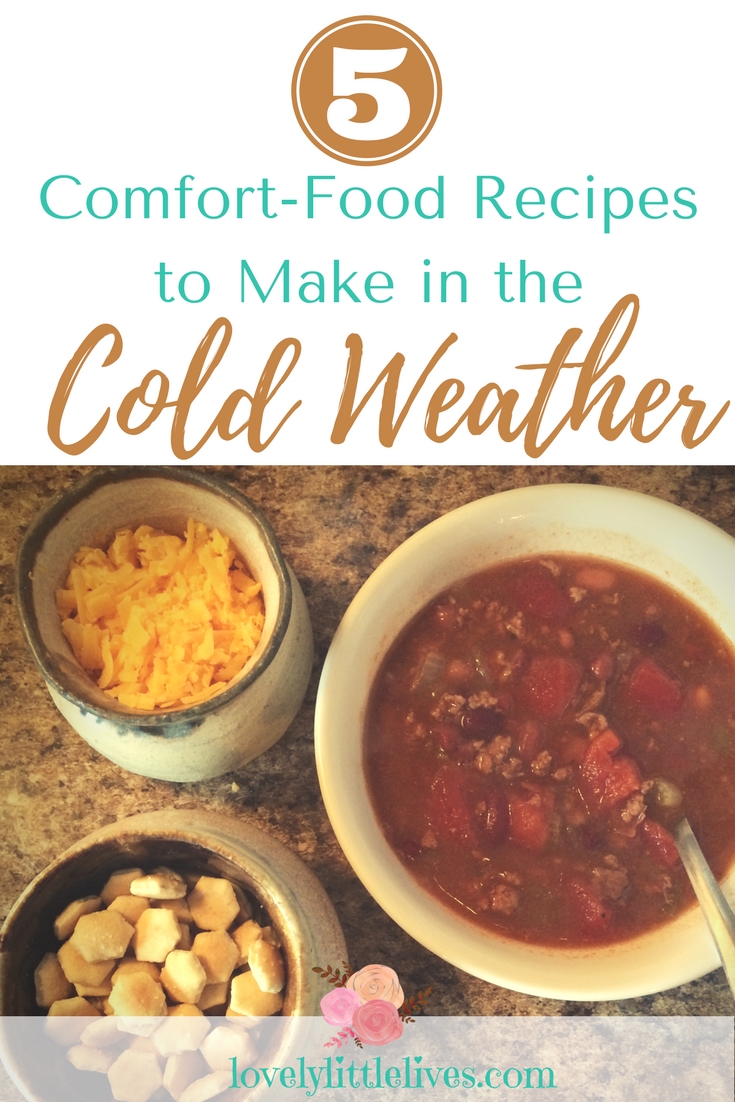 1

3 1/2 pound chicken, cut up, or 2 1/2 pounds meaty chicken pieces
1/4

teaspoon black pepper
1

cup chopped carrot (2 medium)
1

cup chopped celery (2 stalks)
1 1/2

cups dried egg noodles
Directions:
In a 6- to 8-quart Dutch oven (I just use a regular soup pot),combine chicken, water, onion, salt, pepper, and bay leaf. Bring to boiling; reduce heat. Simmer, covered, about 1-1/2 hours or until chicken is very tender.
Remove chicken from broth. When cool enough to handle, remove meat from bones. Discard bones and skin. Cut meat into bite-size pieces; set aside. Discard bay leaf. Skim fat from broth.
Bring broth to boiling. Stir in carrot and celery. Simmer, covered, about 5 minutes. Stir in noodles. Simmer, covered, 5 minutes more or until noodles are tender but still firm. Stir in chicken and parsley; heat through.
Makes 8 servings (10 1/2 cups)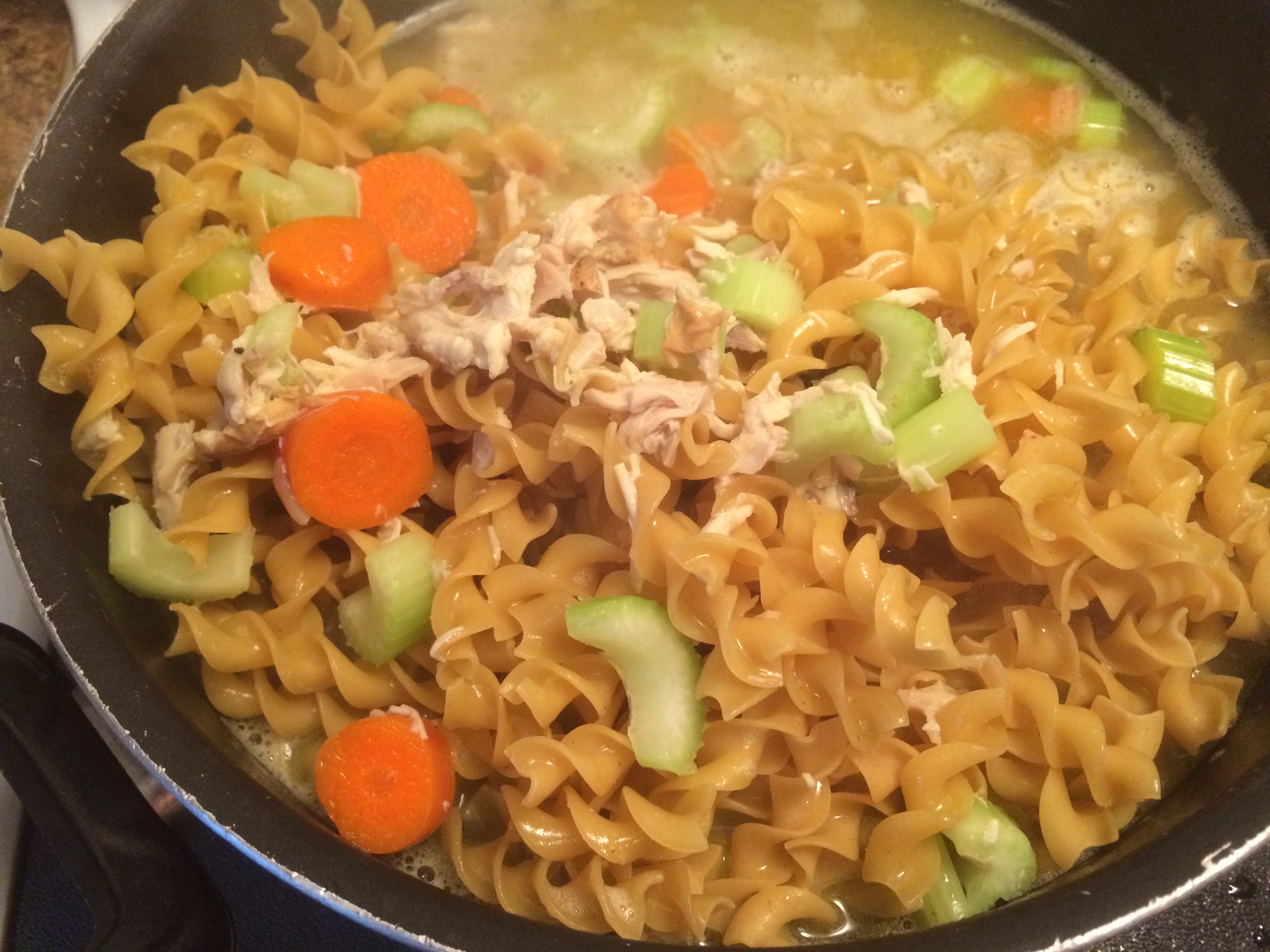 (My variation: Instead of a whole chicken, I use 3 or 4 thawed chicken breasts cut up into bite-sized pieces, or a shredded rotisserie chicken and boil the meat as described above. It is ready much more quickly that way).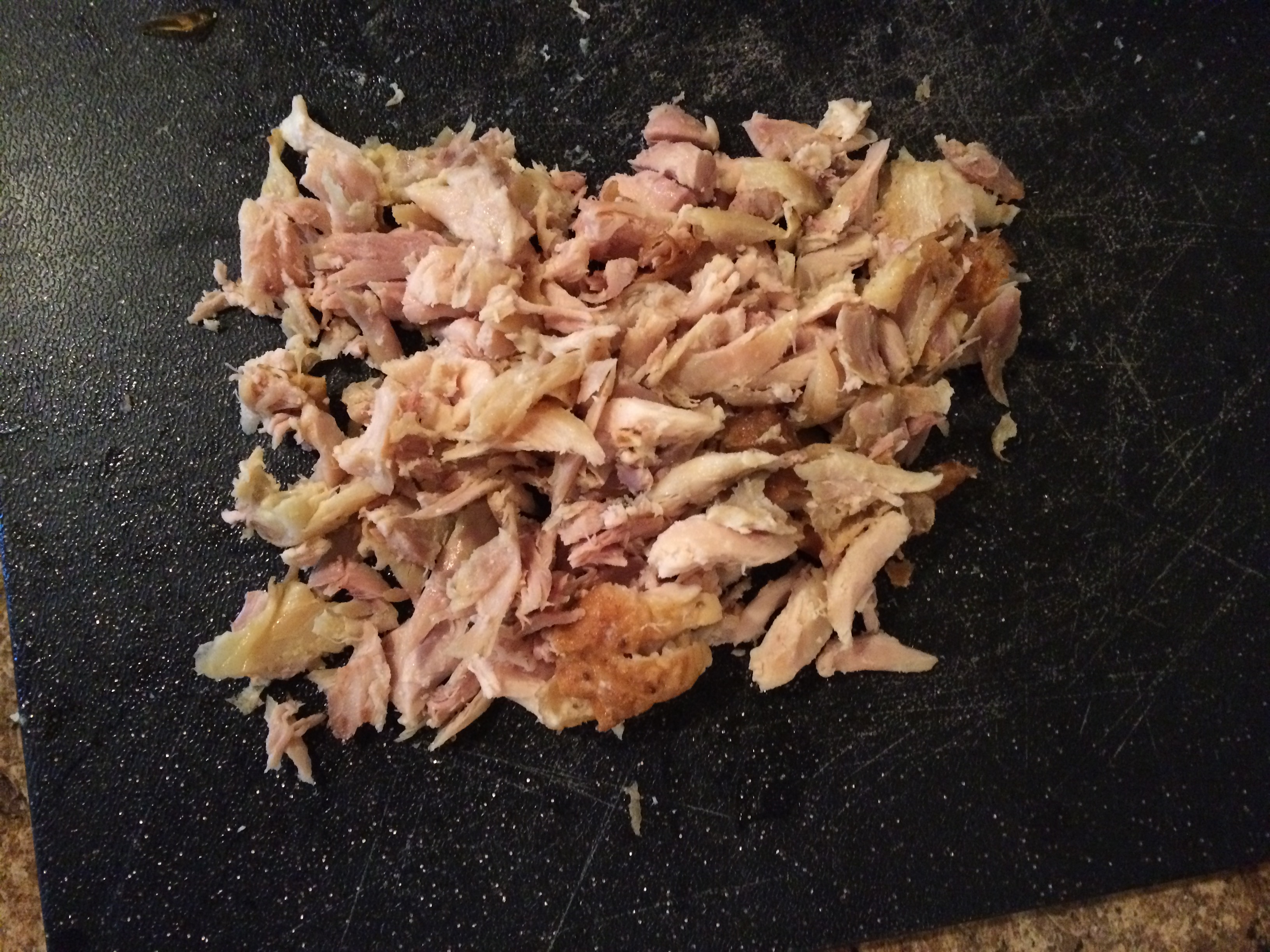 2 lbs ground beef
1(29 ounce) can tomato sauce
1(29 ounce) can kidney beans (with liquid)
1(29 ounce) can pinto beans(with liquid)
1 cup diced onion (, 1 medium onion)
1⁄2 cup diced green chili pepper (, 2 chilies)
1⁄4 cup diced celery (, 1 stalk)
3 medium tomatoes, chopped
2 -3 teaspoons cumin powder
3 tablespoons chili powder
1 1⁄2 teaspoons black pepper
2 teaspoons salt
2 cups water
Directions:
Brown the ground beef in a skillet over medium heat.
Drain off the fat.
In a large pot, combine the beef plus all the remaining ingredients, and bring to a simmer over low heat.
Cook, stirring every 15 minutes, for 2 to 3 hours.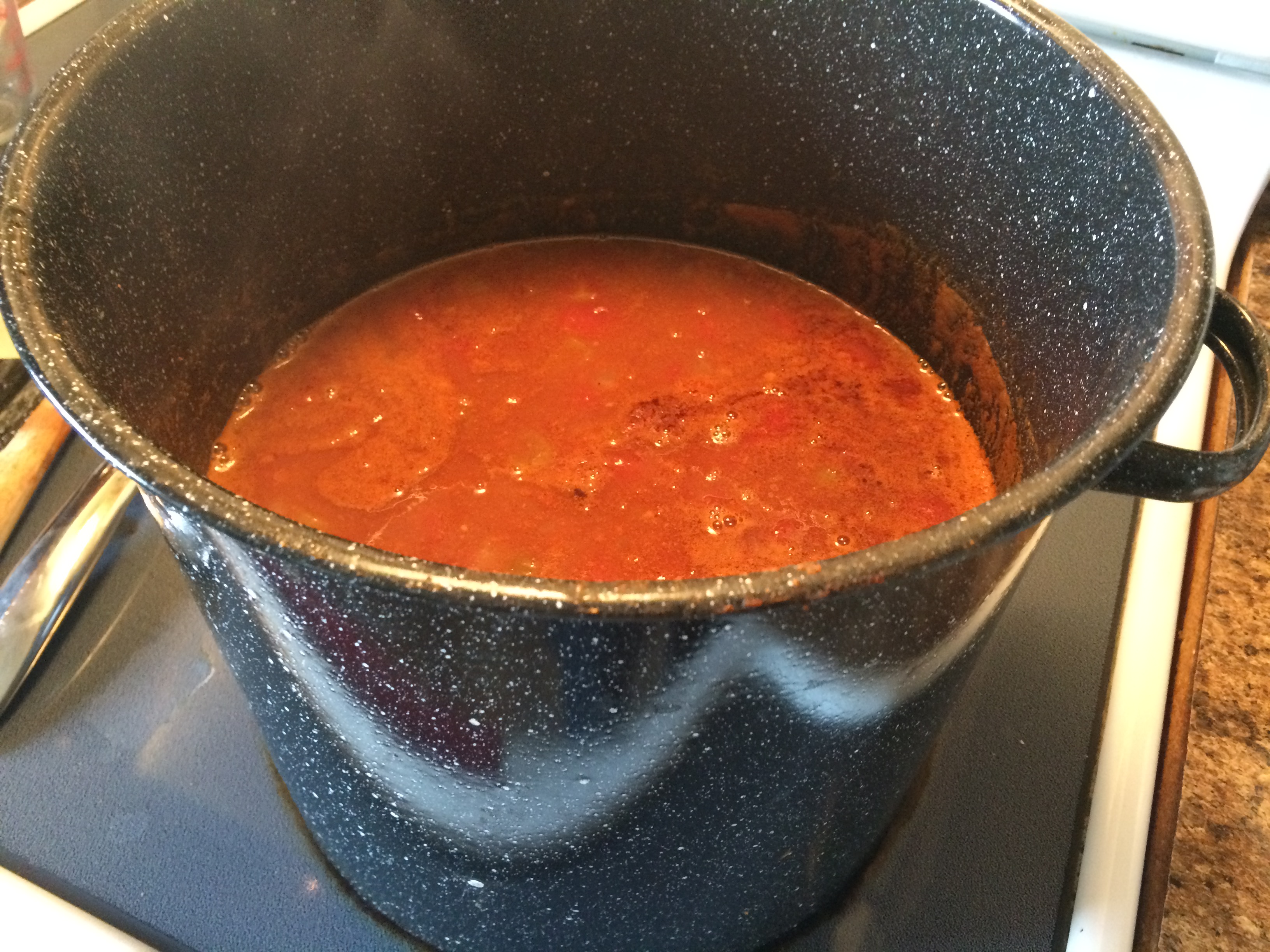 Serve with shredded cheddar cheese, sour cream and oyster crackers or Fritos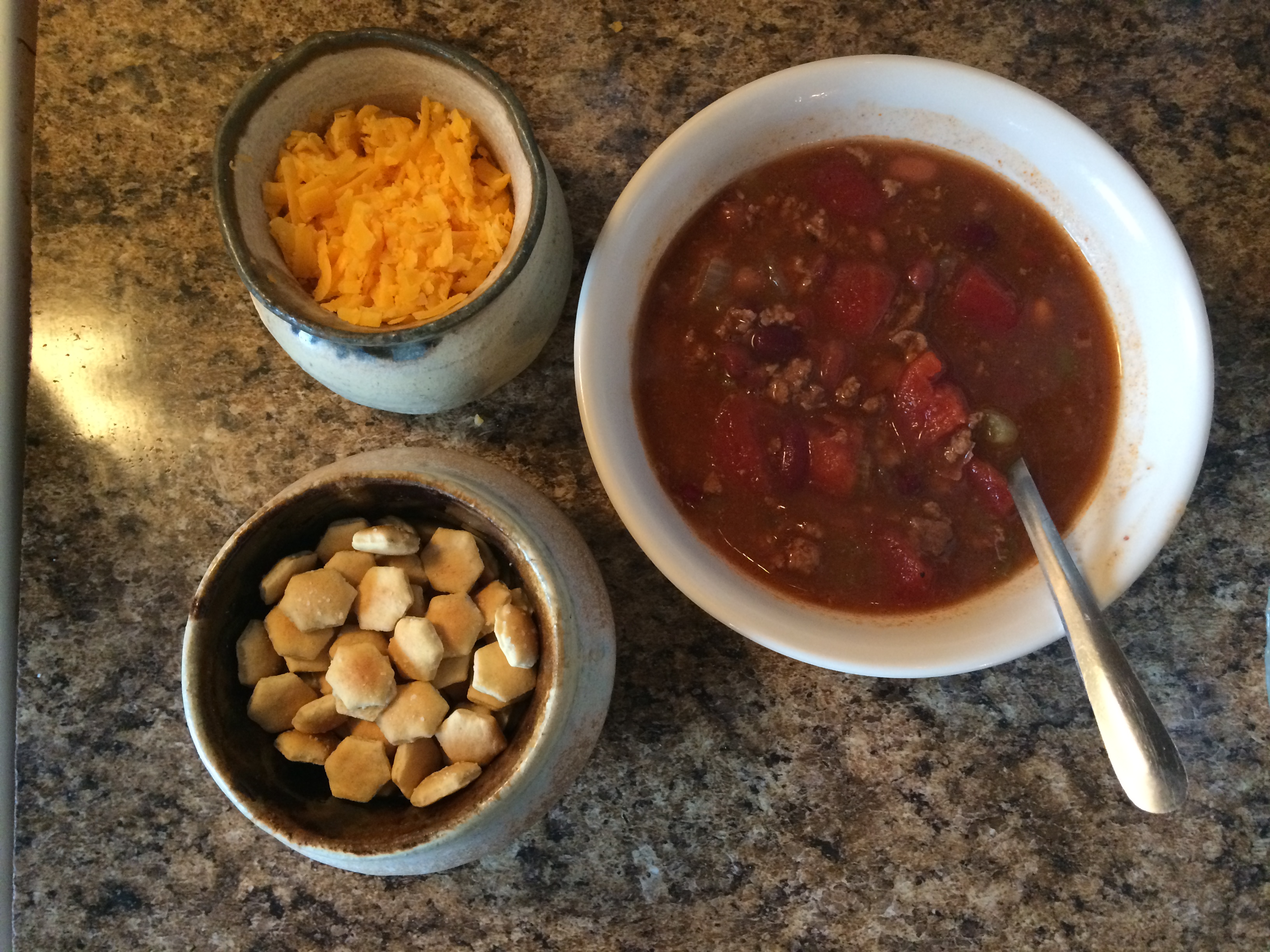 25 oz frozen cheese ravioli (keep the pasta frozen)
2 cups shredded mozzarella cheese
2 cups spaghetti sauce
Parmesan cheese, to taste
Directions:
Preheat your oven to 400 degrees.
Pour 1 cup of the spaghetti sauce into the bottom of a 9×13 dish. Layer with half of the frozen ravioli & half of the mozzarella cheese. Layer the other half of the frozen ravioli, remaining cup of spaghetti sauce, & remaining cup of mozzarella cheese over top. Sprinkle with Parmesan cheese.
Bake, covered with aluminum foil, for 30 minutes. Remove tin foil & continue to cook for 10-15 minutes. Sometimes I will turn the oven up to broil at the very end for a minute to brown the top a little bit more, but that's not necessary.
(I don't have any pictures of the lasagna dish, but we just made it this week for the first time and it instantly became one of our favorites).
The baked goods recipes below go great with soup or for dessert or a snack. They are also fun recipes to make with kids. Both of my daughters love to help make these!
Pumpkin Chocolate Chip Bread (my mom's recipe)
2 cups all-purpose flour

2 teaspoons ground cinnamon

1/4 teaspoon allspice
1 teaspoon baking soda

2 teaspoon baking powder

4 eggs

1 1/4 cups sugar

2 cups canned pumpkin

1-1/2 cups canola oil

1-1/2 cups (6 ounces) semisweet chocolate chips
Directions:
In a large bowl, combine the flour, cinnamon, allspice, baking soda and baking powder. In another bowl, beat the eggs, sugar, pumpkin and oil. Stir into dry ingredients just until moistened. Fold in chocolate chips.

Pour into two greased 8-in. x 4-in. loaf pans. Bake at 350° for 40-50 minutes or until a toothpick inserted near the center comes out clean. Cool for 10 minutes before removing from pans to wire racks.

4 cans Pillsbury™ Refrigerated Buttermilk Biscuits
2/3 cup granulated sugar
2 teaspoons cinnamon
10 tablespoons butter
1 cup packed brown sugar
Directions:
Heat oven to 350°F. Grease or spray 12-cup fluted tube pan.

Mix granulated sugar and cinnamon in 1-gallon bag. Separate dough into biscuits; cut each in quarters (a pizza wheel works really well for this)

Shake biscuit quarters in bag to coat; place in pan. Sprinkle any extra sugar mixture over biscuits.

In 1-quart saucepan, bring butter and brown sugar to boiling over medium-high heat; boil 1 minute, stirring constantly. Pour over biscuit quarters.

Bake 30 to 45 minutes or until golden brown. Cool 5 minutes. Turn upside down; pull apart to serve.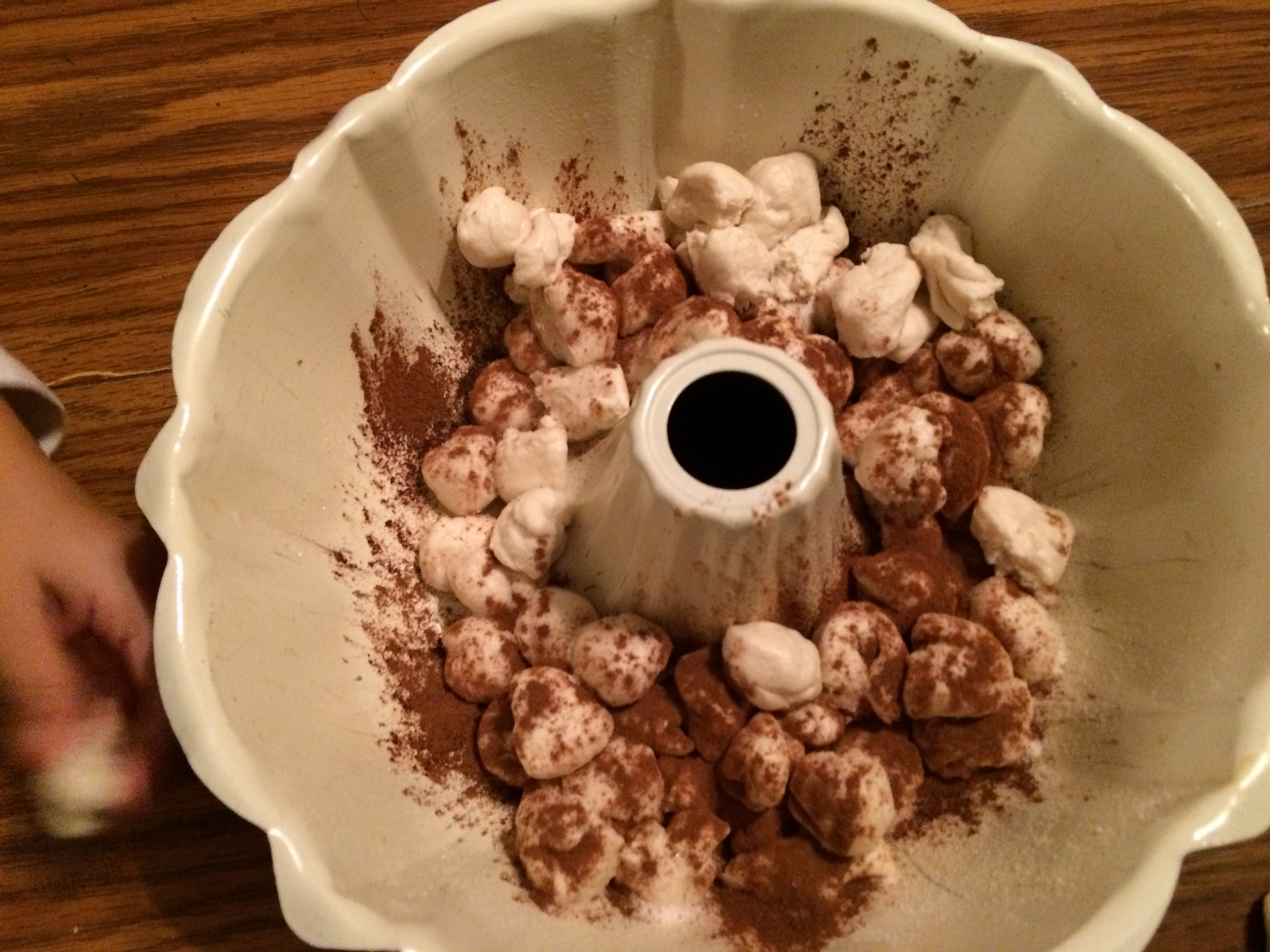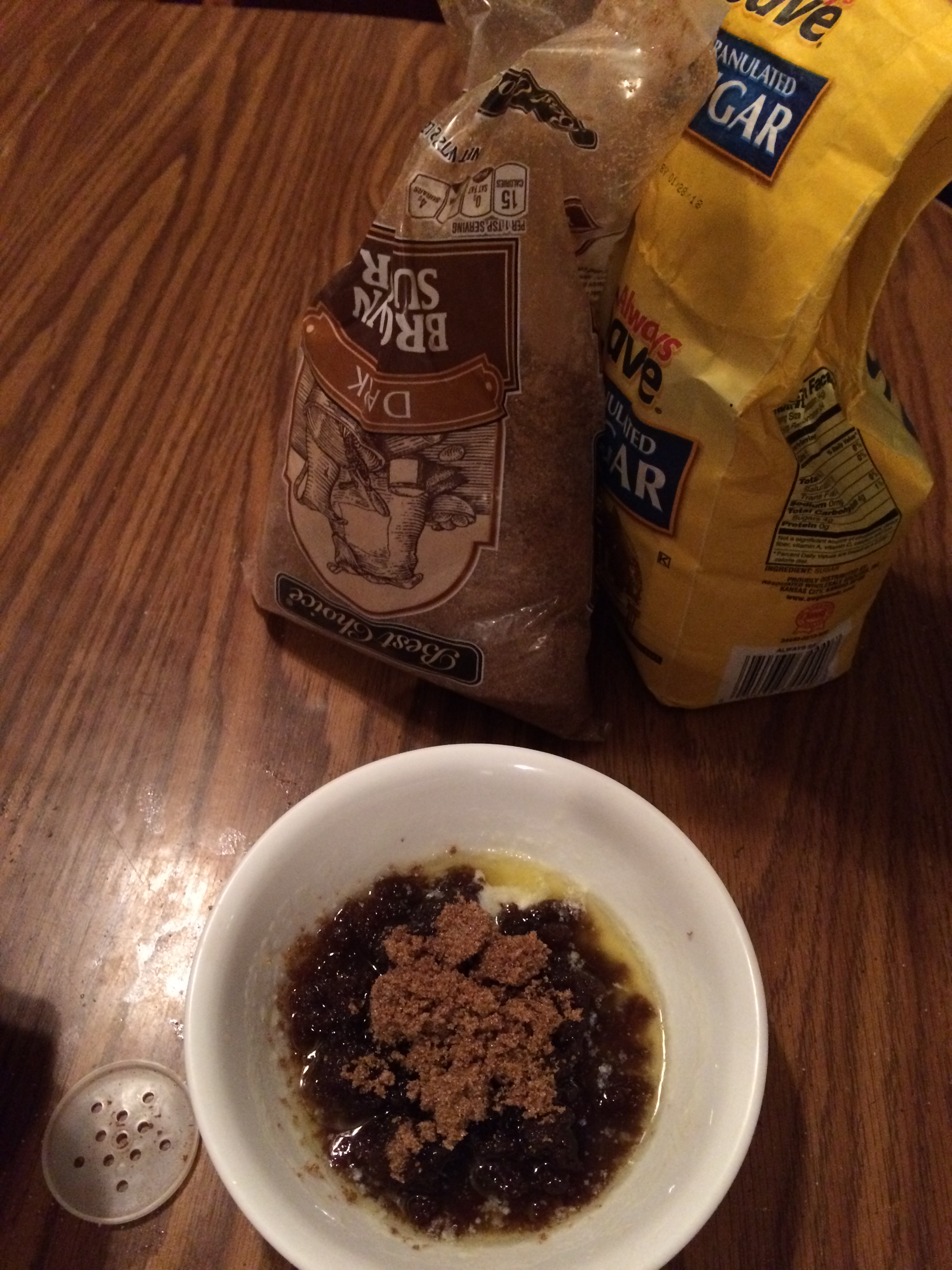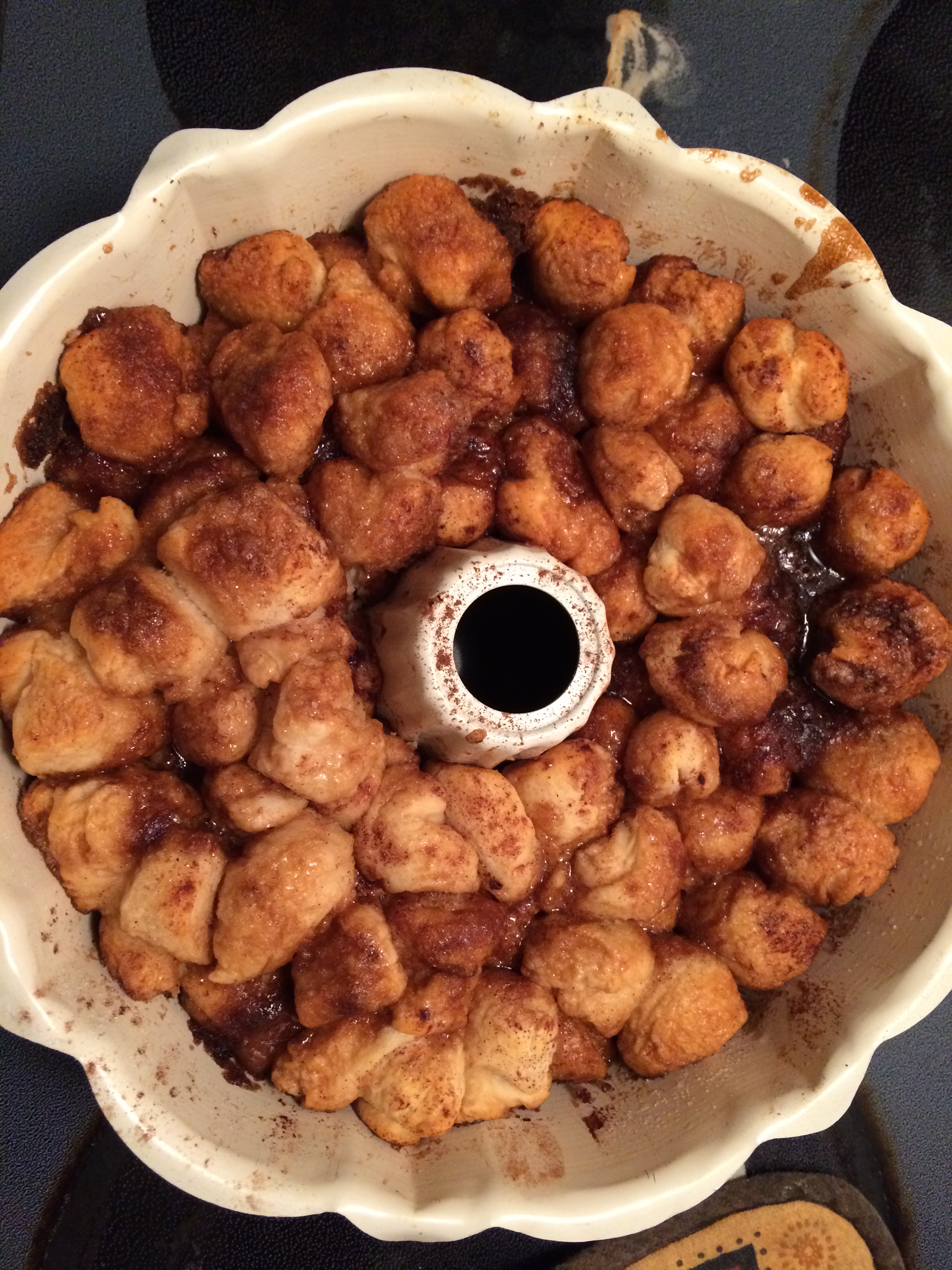 Serve warm with a glass of milk or make it an adult beverage by mixing in a shot of Bailey's Irish cream. Trust me, it's delicious!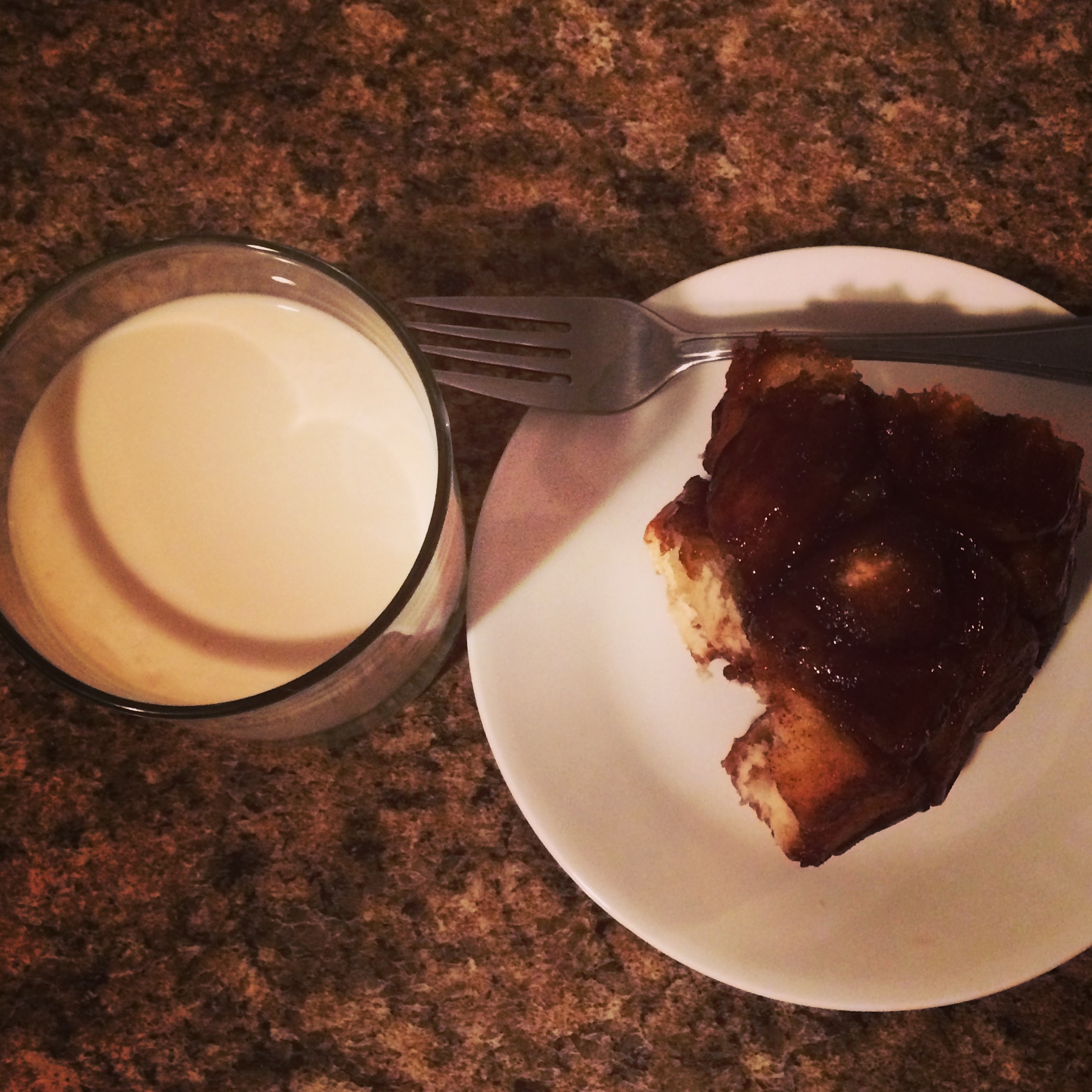 Pin it and share these yummy recipes!

What are your favorite family recipes to make during the fall and winter? Comment and let me know, I'm always on the lookout for new ideas!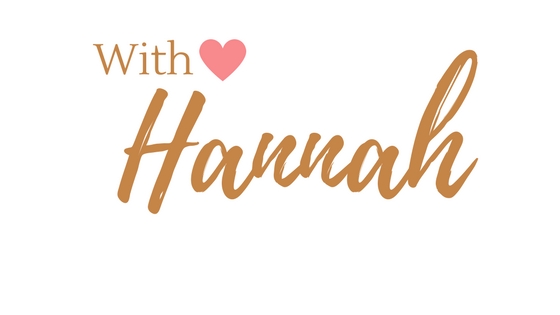 "Finally, brothers and sisters, whatever is true, whatever is noble, whatever is right, whatever is pure, whatever is lovely, whatever is admirable—if anything is excellent or praiseworthy—think about such things." Philippians 4:8