This December, I did something new. I hosted my first Instagram Challenge! It was fun and I was able to connect with some new faces and follow what other women were posting for the month of December.
If you don't know, an Instagram photo challenge is where you create prompts for each day of a particular month and have a community hashtag that everyone uses so that all the photos can be grouped and found in one place. For my challenge the hashtag was #lovelylittledecember.
Easy Steps to Host an Instagram Photo Challenge
Pick a Hashtag
Ideally, you want to create a new hashtag that has not been used yet on Instagram, otherwise if its a pre-existing hashtag, your posts and your participants' posts will get lost in the shuffle and you won't be able to find each other's photos as easily. So this part takes a little bit of time and thought but if you have a blog name or keywords that relate to your blog, you can try those words to create a unique combination. Obviously, you also want to make it relevant to the theme or month of the challenge. You may need to get creative and come up with two or three words. Then just search for it on Instagram to make sure it doesn't exist yet. My hashtag for this challenge was a spin-off of my blog name, lovelylittlelives while still relating to the theme of December.
Brainstorm Prompts
The prompts are supposed to somewhat relate to the month so I used wintery/holiday words and phrases from Christmas songs. A google search for keywords is a great help too if you run out of ideas. I tried to think of phrases that were themed but somewhat broad so that it gave people options for posting, especially for those who get creative with it and think outside of the box, I wanted to make sure there would be some creative wiggle room. Type out all the prompts in Microsoft word first and number them so then you can just copy and paste into a photo editing program.
Create an Image
I created a image in Canva with all the prompts. I used a stock image int eh background and added a gold overlay. I copy and pasted my list of prompt ideas from Microsoft word right into a text box. I did a little rearranging in terms of order and appearance so that the longer prompts were spread apart and the more specific prompts appeared on the right days. For instance, I wanted:Silent Night" to land on Christmas Eve, December 24th.
Proof-Read
The challenge went off pretty smoothly, although I did notice one humiliating fact half way through the challenge. I have 2 prompts for one day, a duplicate line on the 27th. Yikes. I guess I need to proof-read better next time. But everyone was gracious enough not to mention it so thanks, (to any one who noticed it), for putting up with my distracted mom brain, haha.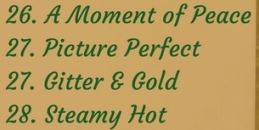 Hosting
I added my website at the bottom and asked a few other moms to help me host, meaning that they advertised the same picture on their profiles and encouraged their followers to join in. Having that extra advertising boost is definitely helpful to get your challenge in front of as many eyes as possible.
Step by step guide to hosting a successful Instagram photo challenge.
Click To Tweet
Promote It
Once I had finished the image, I advertised it daily on my social media channels and the blog the week before the challenge. I also included a blurb about it in my November email newsletter.
I promoted the challenge as much as I could the week before and sent out some personal invites as well through Instagram. Then each day I made sure to post a photo relating to each prompt on my profile and continually invited people to do the same, explaining the process in case anyone was seeing the challenge for the first time.
If you have trouble remembering to post daily, make a reminder to yourself either in your planner or google calendar. If you use google calendar, you can sync it to your phone and have the event notification pop up.
Responding to Participants
I was thrilled to have participants because I honestly didn't know if anyone would join me. I appreciate everyone who participated, they made my first challenge a success!
There is a sweet satisfaction in searching for your hashtag and seeing photos, that aren't yours, pop up. I searched the hashtag to check for new photos every few days and made sure to like and comment on all of them. I also left "thank you for joining me" comments on the first photo they each shared in the challenge.
I also reached out to each person at the end of the month and asked if I could feature their photos and link to their Instagram profiles to further show my appreciation for their participation. Many of them are listed below.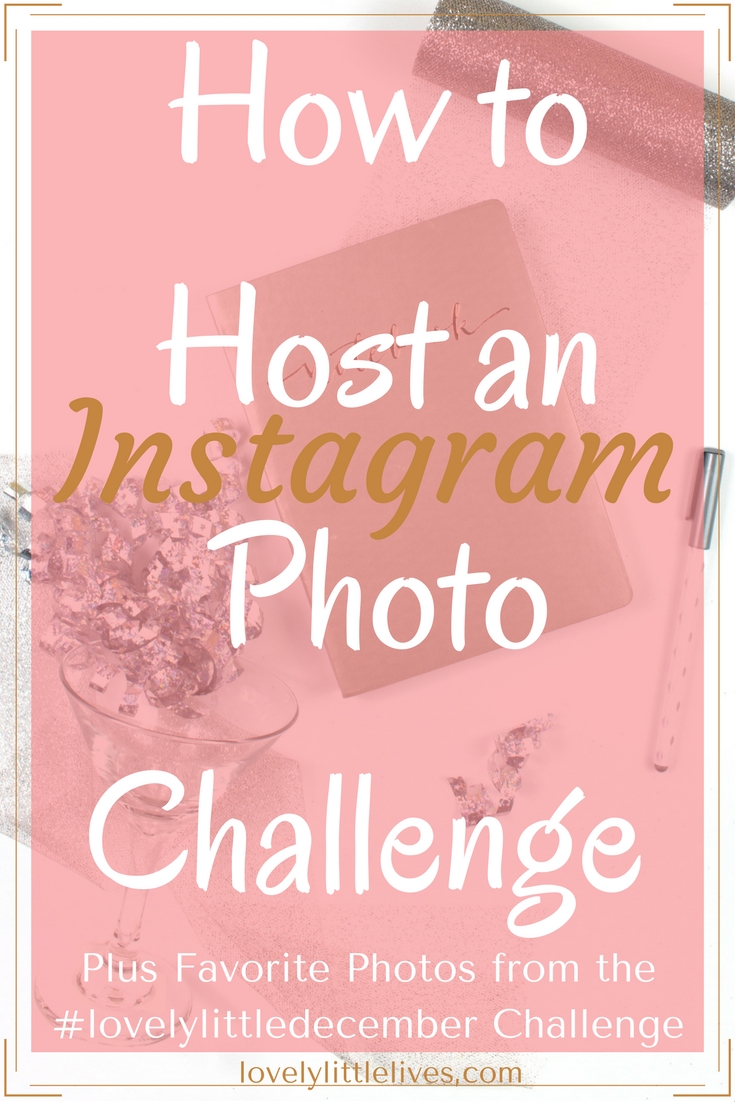 Recap of Lovely Little December
Here is my collection of favorite photos and captions in no particular order with each related Instagram profile if you would like to click through to follow.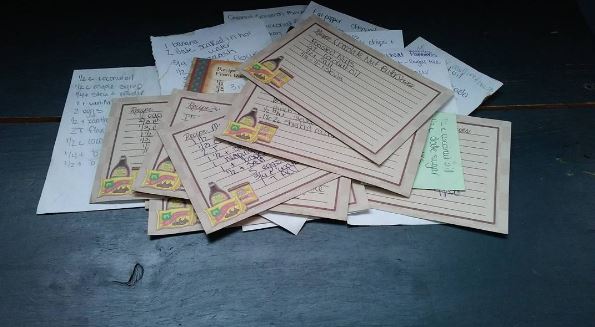 I have a small problem. I like to make my own recipes, but I never title them. Half of these I have a pretty good guess at what they are supposed to be, but the rest I just look at and wonder what it was supposed to be….cookies, bars, muffins? I guess my project over the next couple of weeks is to make these and then I can let you know the results. 🙂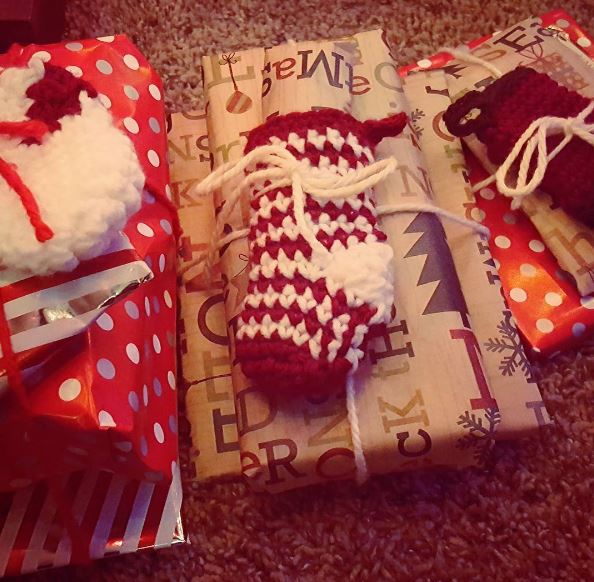 #paperandribbon : did some more wrapping today! I have misplaced my ribbon, so substituted yarn! Got the idea from @coffeebeanstina #lovelylittledecember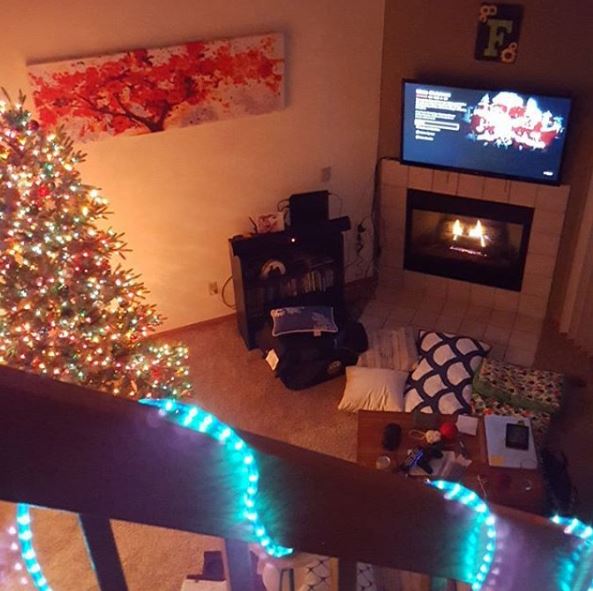 #deckthehalls : we just watched White Christmas – fire is roaring, tree is shining, lights are glowing, and the snow is coming down! #lovelylittledecember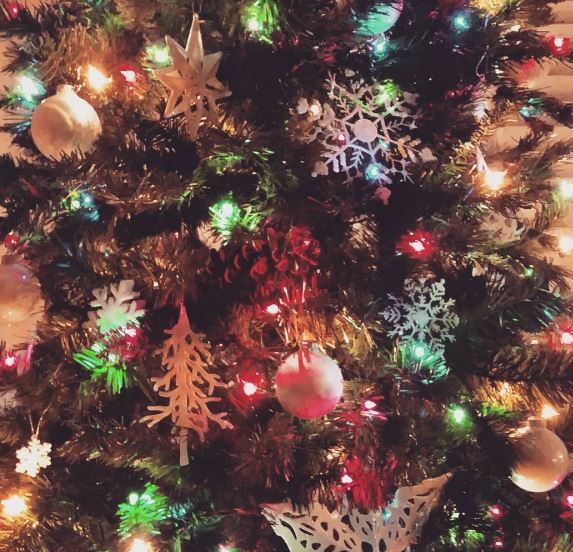 There's just something about a room lit only by the the light of your family Christmas tree. The details we chose for our tree this year make it the #prettiestsighttosee.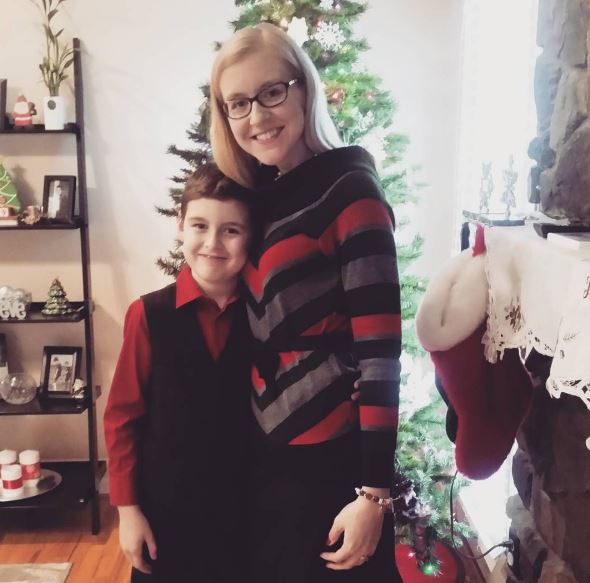 #tistheseason for carrying on our tradition of seeing The Nutcracker before Christmas. This year I got a special night with my oldest – his first time seeing the ballet. So much fun!
| Judydaniell |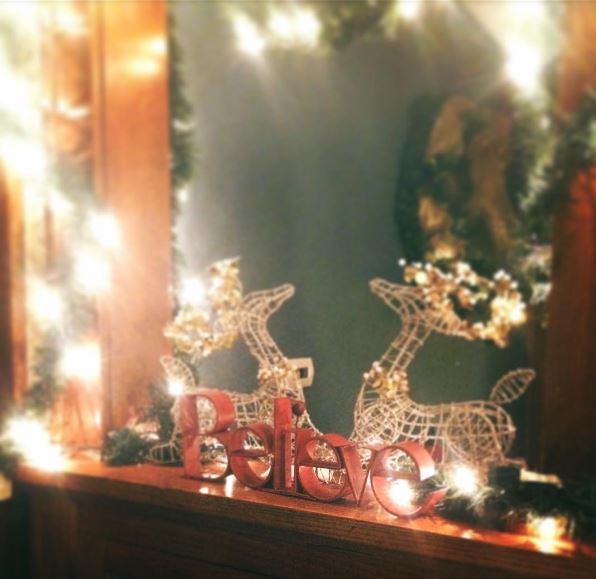 Can it be #christmastime all the time? #believe #lovelylittledecember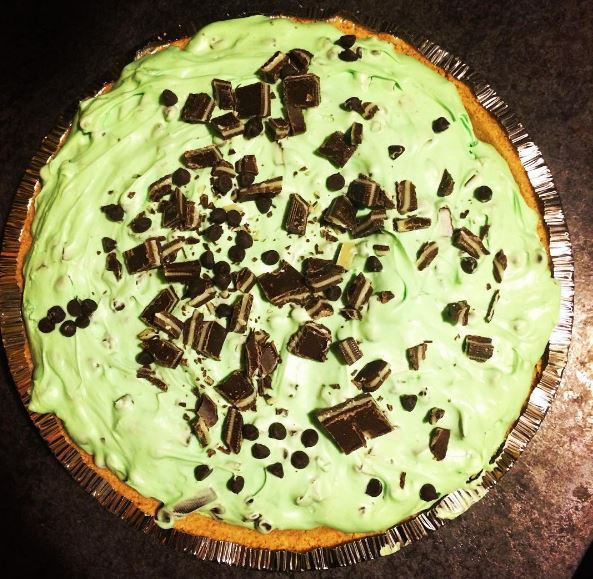 The boys went to grandma's, so I had the nieces over. We baked.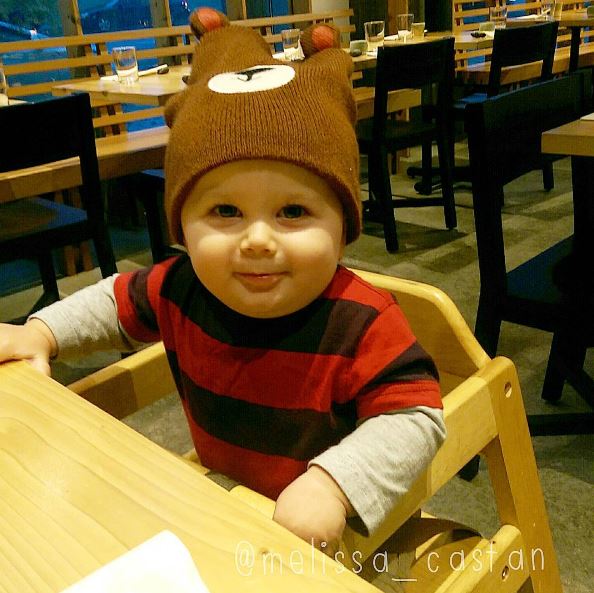 I sure did miss this little guy! So happy to be home 💕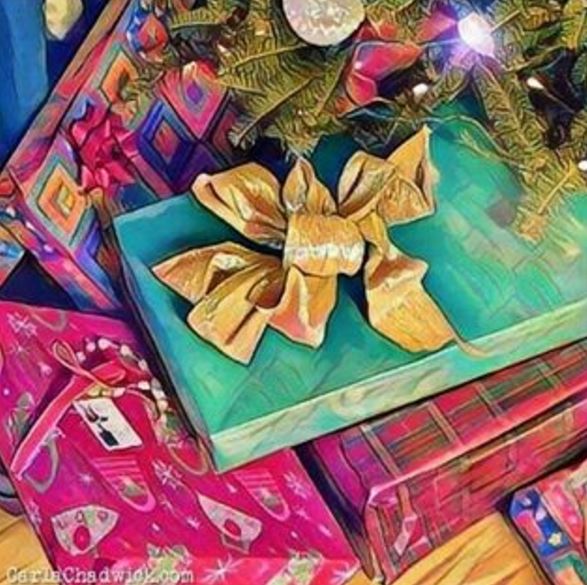 I call this image HOW PAPER AND RIBBON STOPPED A ROBBERY. Last summer, a gang of thieves who were working our neighborhood tried to break into our garage. Fortunately for us, we have many, many Christmas decorations, plus an unseemly number of rolls of Christmas wrapping paper and spools of ribbon. There's so much of this stuff that the plastic containers in which they are kept are stacked all the way across the back wall of the garage, more than halfway to the ceiling. The back door to the garage also happens to be on this wall. Long story short, the robbery was thwarted when the thieves couldn't open the back door. 🕵
Had the thieves been able to get in, they would have been disappointed. That is unless they were actually looking to steal ornaments, wrapping paper and ribbon. That's about all we keep in the garage, for exactly this reason. Take that, thieves! 🕵
I downloaded this image from Picsabay, and used Prisma, Vinci, Snapseed and PicsArt to alter it. I created this image in response to the @lovelylittlelives photo challenge, because today's theme (Day 16) is Paper and Ribbon. Besides, doctoring a photo with wrapped Christmas presents is a great way to implement a riot of color. And as you might have noticed, I love color.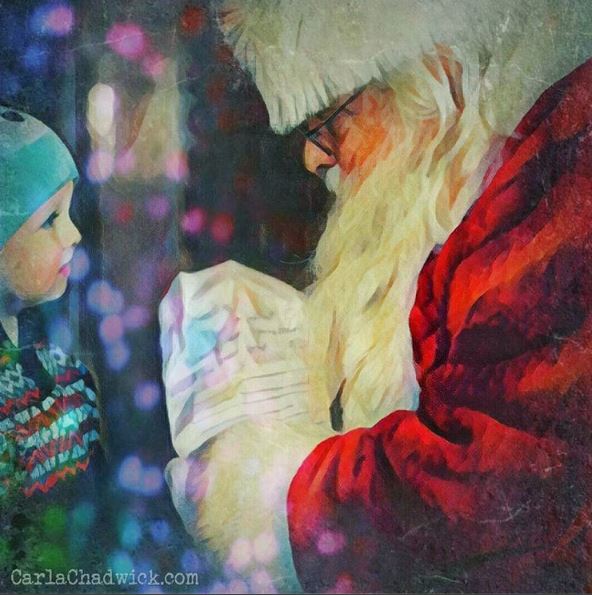 I call this image CHECKIN' IT TWICE. Santa is famous for his naughty or nice list. He knows the thought of being on the naughty side of that list will make at least some children behave.
Here we see him making a show of checking his list before granting the wishes of yet another child who comes to him with wide-eyed wonder. But in the end he doesn't care about the list; he knows his job is to accept and love all children.
This image was shot by Mike Arney and downloaded from @unsplash. I used Prisma, Snapseed and PicsArt to alter this pic. It's part of the @lovelylittlelives photo challenge. Today's theme (Day 19) is Make a List Check It Twice.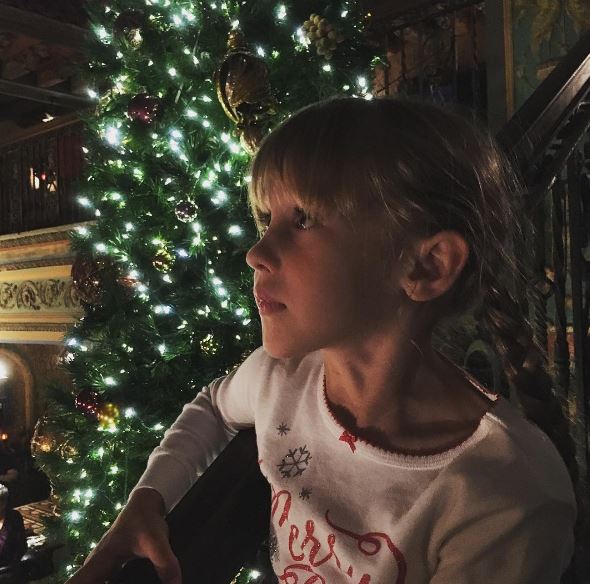 Merry Christmas to all and to all a goodnight!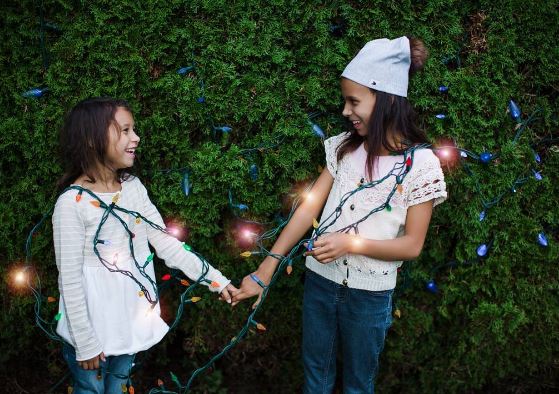 So much love ❤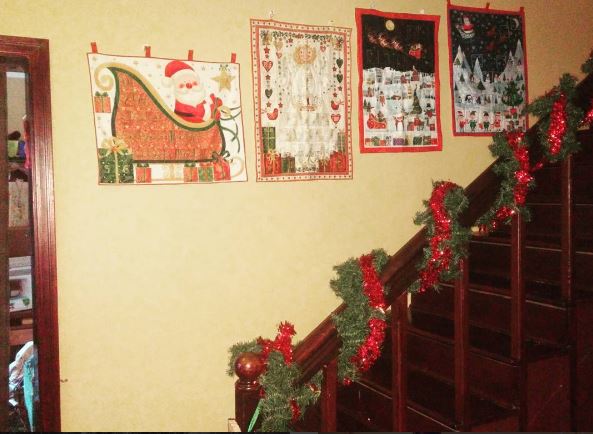 My 2 year old just thanked me for the chocolate that I didn't give her… Does anyone else see the major flaw in where I hung the chocolate filled advent calendars?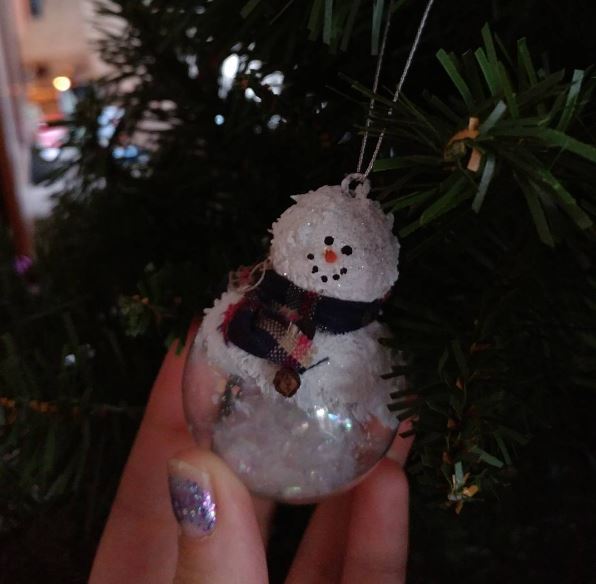 |favorite ornament|
What's your #favoriteornament ? Tag me in your pic! #lovelylittledecember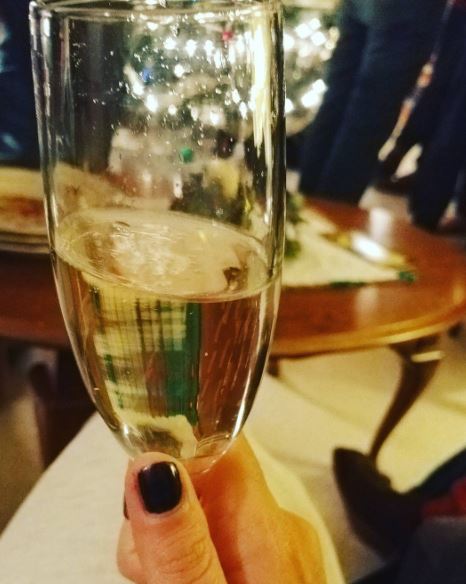 |twinkle lights|
It was a fun PNY this year. Watched the lights twinkle through the champagne glass.
Here's a few of my own favorite photos: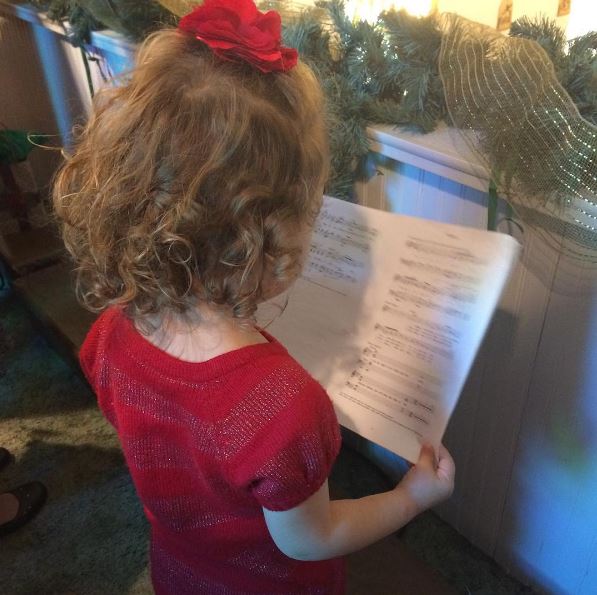 Watching my littlest sing during Mass. #christmasday #amomentofpeace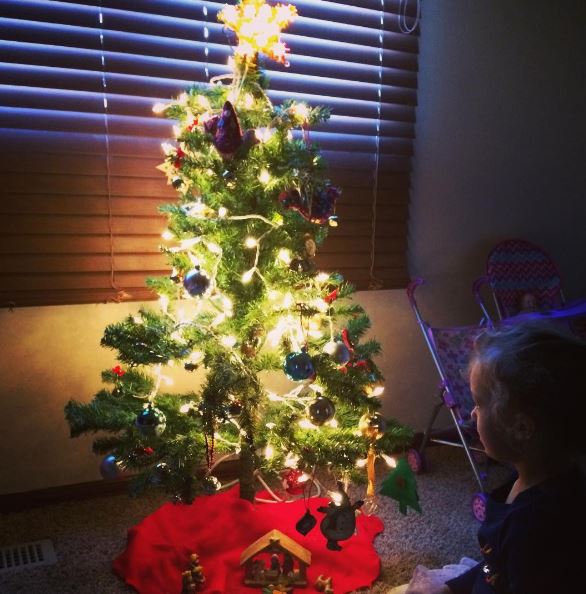 I helped the girls decorate their mini tree this afternoon and by helped I put up the tree and strung the lights while they put the ornaments and nativity themselves!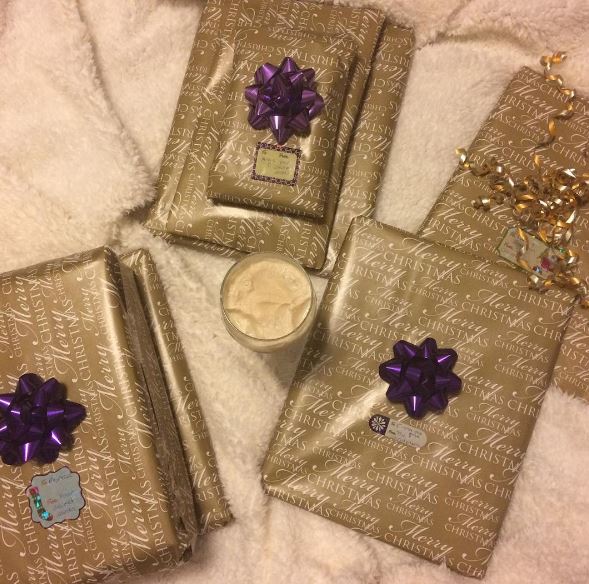 Wrapping up the last of the Christmas gifts with Michael Buble music and a glass of mudslide shake. #allwrappedup
I enjoyed this so much, I think I might try to do them more regularly. It not only offers a way to connect with others on Instagram, but it motivates me to post daily and gives me fresh ideas for what to post.
The added bonus is posting photos about certain topics encourages me to plan and participate in activities and little moments of life that I might have overlooked.
So, looking ahead to February….who's with me?! You can save this photo for reference or share it on Pinterest and meet me on Instagram February 1st! I hope you will join in.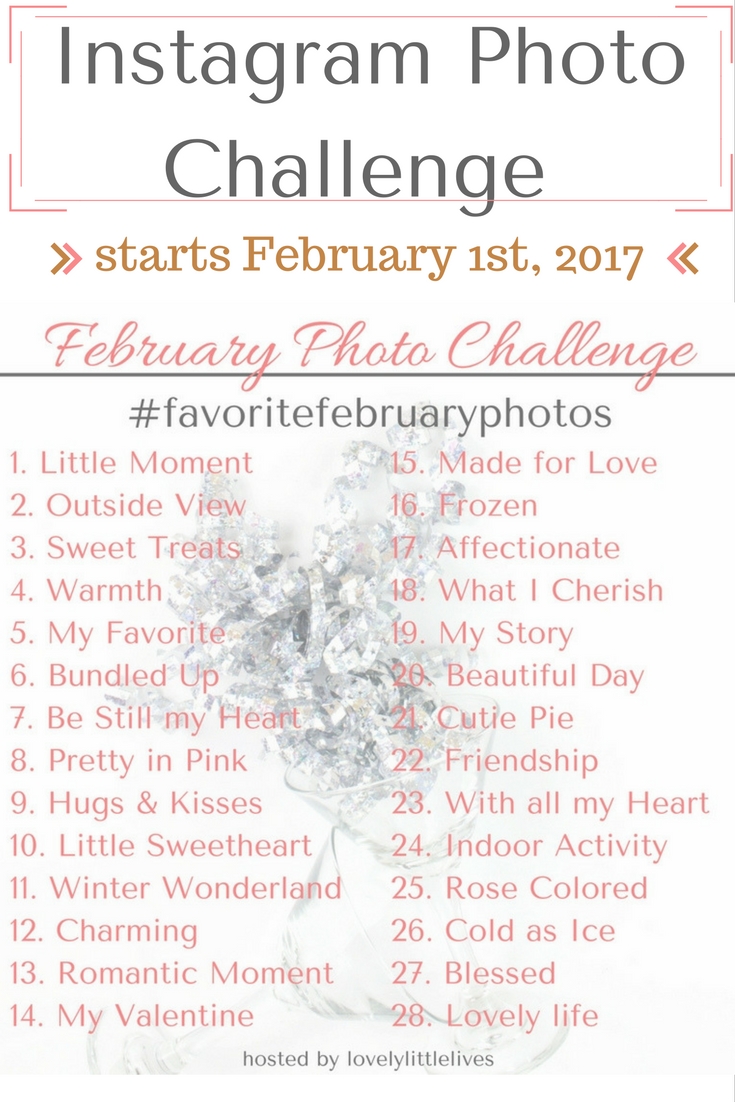 "Finally, brothers and sisters, whatever is true, whatever is noble, whatever is right, whatever is pure, whatever is lovely, whatever is admirable—if anything is excellent or praiseworthy—think about such things." Philippians 4:8