I've said this so many times this year that I' starting to feel like a broken record, but I'll say it again, time is FLYING by! Here we are almost to the end of July and besides trying to enjoy the summer with family visits, playdates, lake days and doing for the library summer reading program, I've been trying to get not one, but TWO children ready for the school year!
Affiliate links included below which means if you click through or purchase something through my links, I'll receive a small compensation at no cost to you. See full disclosure here.
Last year we started our first ever season of school with our oldest entering preschool. Now this year we will have a kindergartner and a preschooler! It's hard to believe there will soon be regular times where I will just be at home with the baby while the older two are away at school. But it is coming, very quickly, and I've been busy preparing for it, physically and mentally.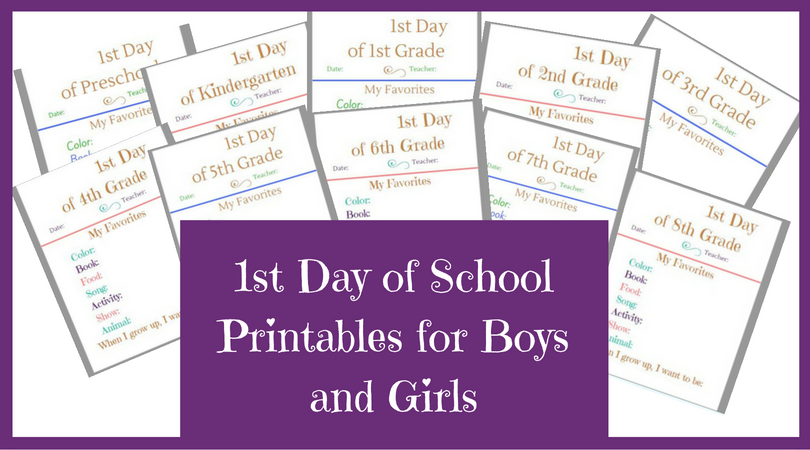 Since we have a really busy August coming up with weddings, birthdays and adapting to the school life again, I'm trying to get everything prepared ahead of time. I got all their school forms filled out, school supplies collected, school uniforms/clothes/shoes purchased, and their Disney princess backpacks bought!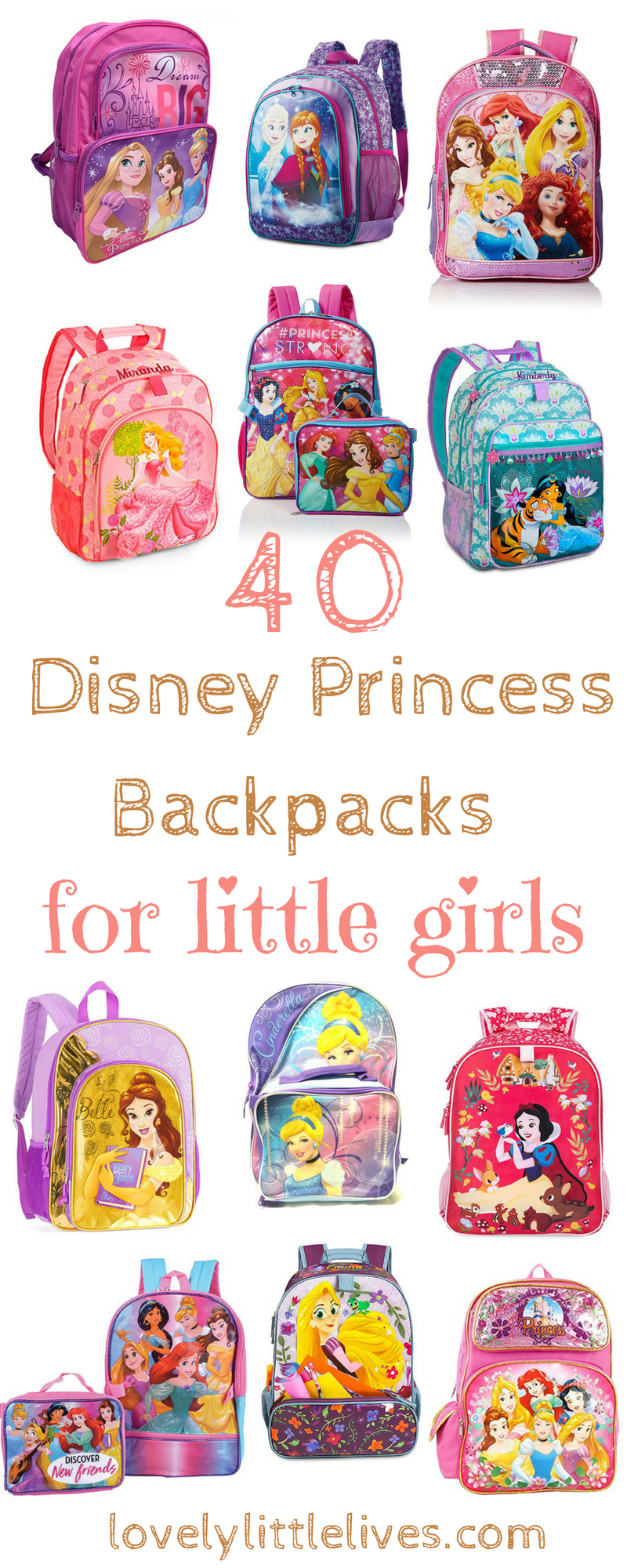 I noticed when I was scanning our local stores for school supplies that there were not many options for Disney princesses backpacks. With both of my daughters being huge Disney Princess fans, I knew this would be a problem. They had already been talking about which princess theme they wanted.
40 of the best Disney Princess Backpacks for little girls!
Click To Tweet
So I did what any self-respecting mom who wants to make her daughters happy would do. I ordered their backpacks from Amazon! These are the lovely ones that they picked out. Beauty and the Beast for Stella, the preschooler, and a combo princess one for Heather, the kindergartner, in her favorite color pink of course!
Amazon has a wide variety of Disney princess backpacks to satisfy every princess-loving girl's dream. So I thought I would create a roundup of all of our favorites. Some of these come with lunch packs and other school accessories.
Frozen Backpacks


Tangled Backpacks
Cinderella Backpacks
Sleeping Beauty Backpacks
Moana Backpacks
Snow White Backpacks
Beauty and the Beast Backpacks
Merida/Aerial/Jasmine/Mulan Backpacks
Disney Princess Backpacks
Do you have a little girl who would love a princess backpack? Which Disney princess is her favorite? Before you go, grab your free 1st day of school signs here so you are all ready for those back to school pictures!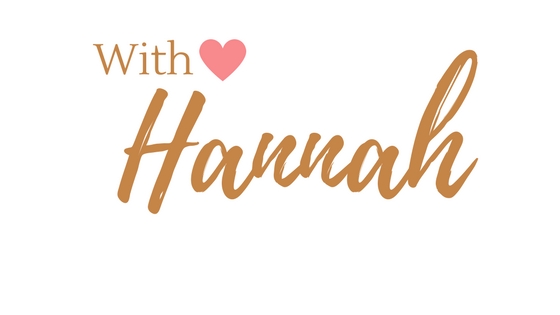 "Finally, brothers and sisters, whatever is true, whatever is noble, whatever is right, whatever is pure, whatever is lovely, whatever is admirable—if anything is excellent or praiseworthy—think about such things" Philippians 4:8.