I don't know what your mornings look like, but our mornings during the school year or anytime we are trying to go somewhere, are a little crazy. We usually have just enough time to get out the door on time. I also prefer if we leave the house with my kids looking put together instead of like they just rolled out of bed. So I need quick and easy hairstyles for little girls in order to both be on time and help my daughters look presentable.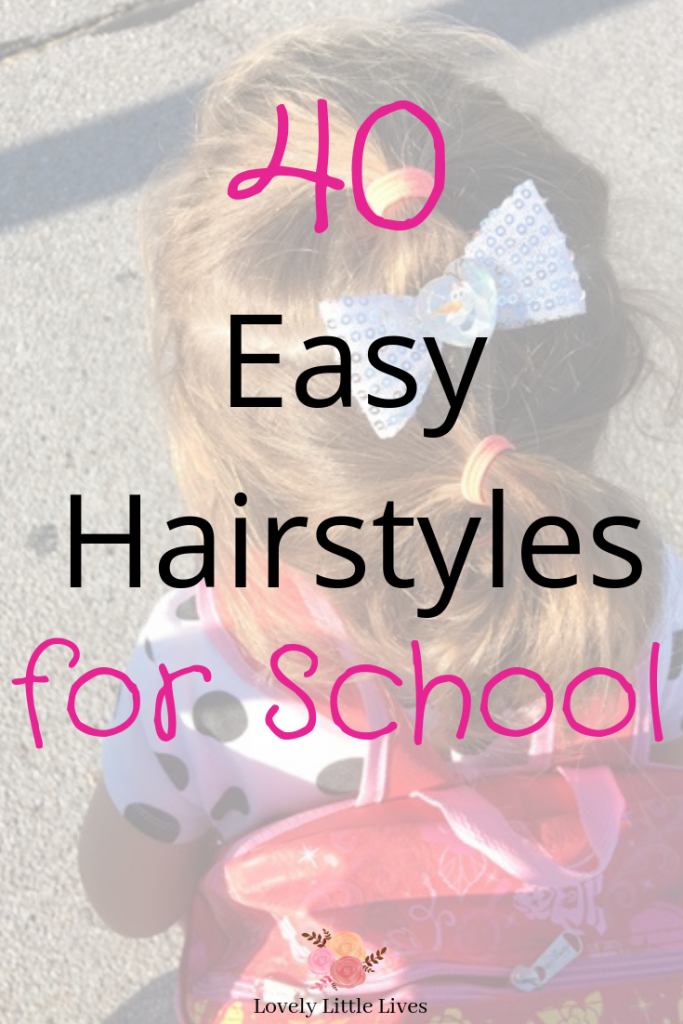 Affiliate links included below which means if you click through or purchase something through my links, I'll receive a small compensation at no cost to you. See full disclosure here.
Over the past few years I've experimented with multiple different hairstyles for them. All options that we easy and quick especially if you already know the basics of hair styling including simple braiding techniques. I try to rotate how their hair looks so that they don't have the same look every day and having a variety of bows and clips on hand can really help to switch up the look even if you are pulling their hair back in the same way.
When browsing on Pinterest for simple hair ideas, I noticed that many of the options are rather complicated and involve pictures of girls with perfectly smooth and tight and parted hair. Their parent must be able to get them to sit super still and they must have enough time to create the more complicated looks.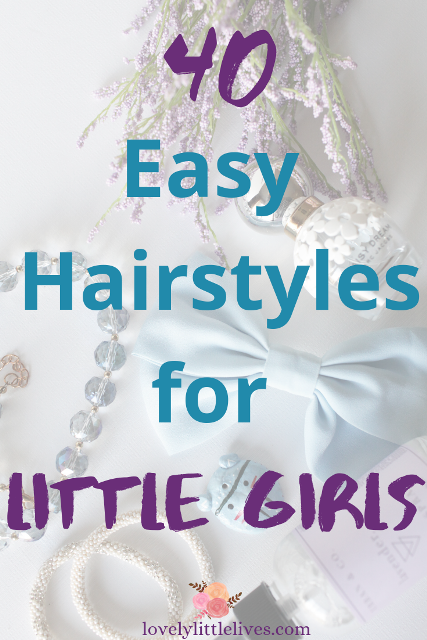 If you are looking for that here, you are not going to find it.
My girls do not sit perfectly still for long periods of time and some days they intensely dislike having their hair done. In fact, many mornings you will see me following them around the room trying to do their hair while they play on the floor with their toys or while they are walking away from me with complaints of how much it hurts or how much they don't like it. They also don't have the smooth fine hair that lends itself to looking perfectly sleek and shiny so their hair often looks wavy, bumpy or frizzy even after attempts to smooth it, brush it and dampen it.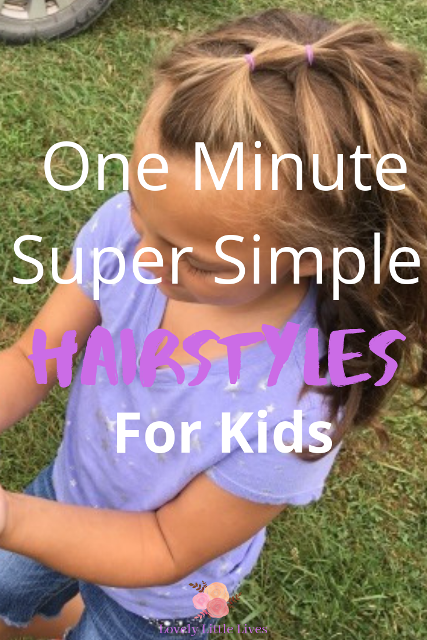 Since we are doing hair right before we run out the door and there is no way they would have the endurance to sit quietly for me to do step by step tutorial videos or pictures, you won't find any step by step tutorials here. Just blurred shots of the back of their heads as they put on their shoes or as they stand by the wall with their back packs on ready to get in the van.
This is how I do my girls' hair in the morning. Quick and easy, stress free one minute hair styles that get the job done, pull the hair out of their faces, while still looking cute without taking up too much time. This is how we do easy hairstyles for little girls.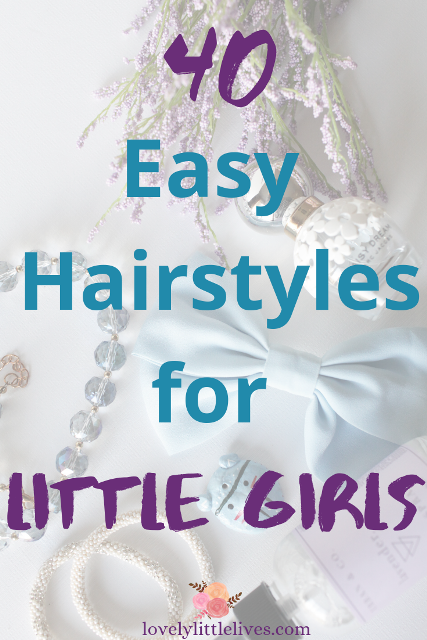 Easy Hairstyles for Little Girls
The easiest and quickest hair styles you can do are of course a pony tail or a half pony tail or pig tails. I often do just that with added bows, scrunchies or some clips which you can see more examples of if you scroll down to the "just add bows" sections. I like to mix it up by added more than one hair tie and connecting smaller sections of hair as well.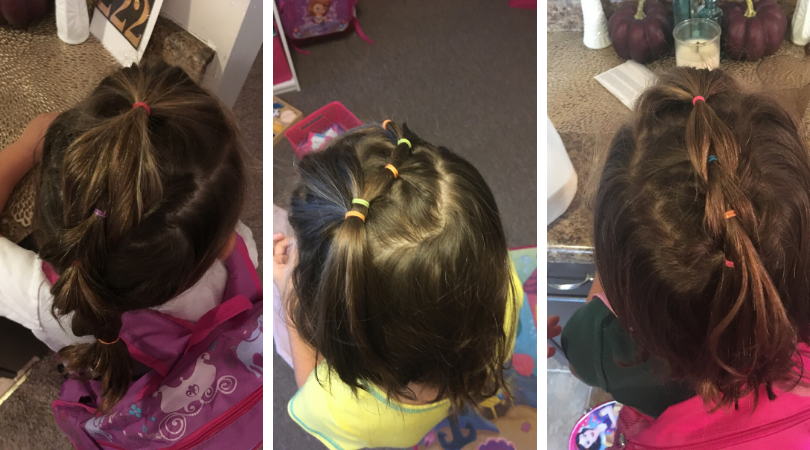 I use either tiny elastic hair tiesor the stretchy kids' hair ties.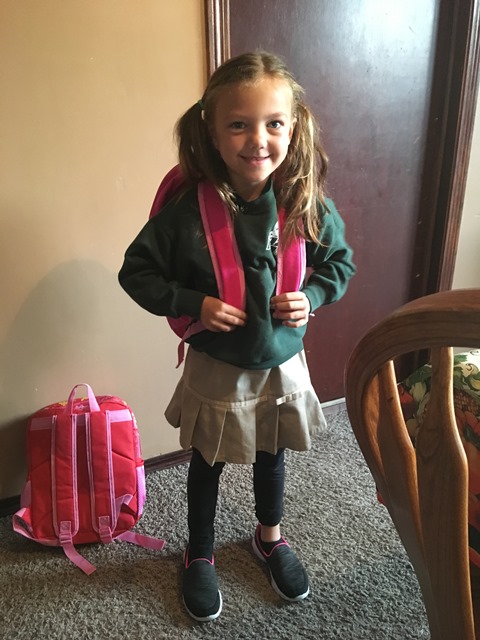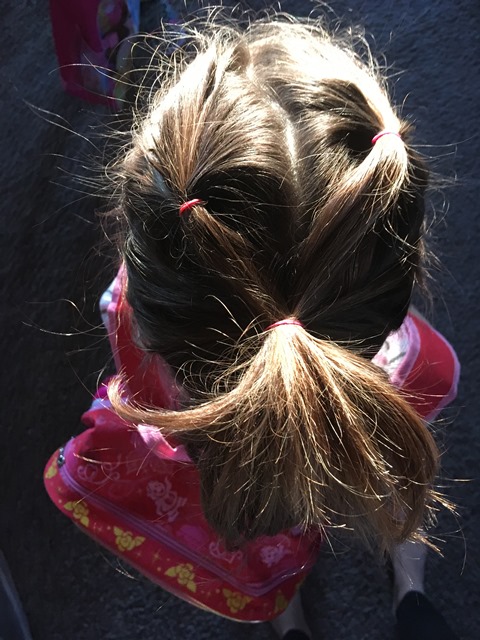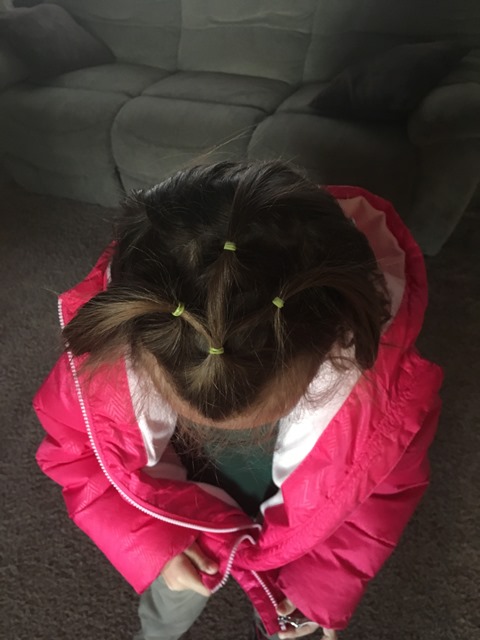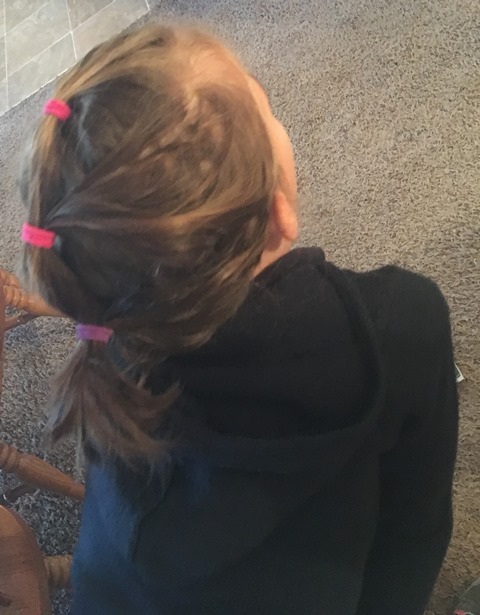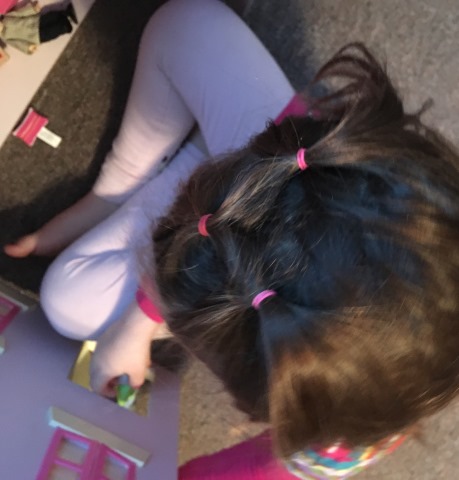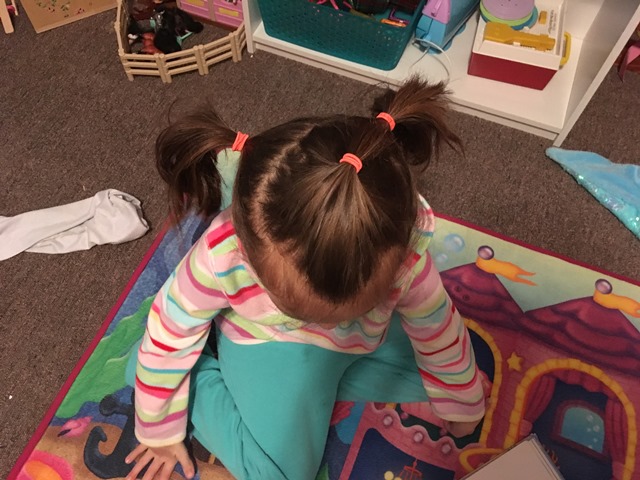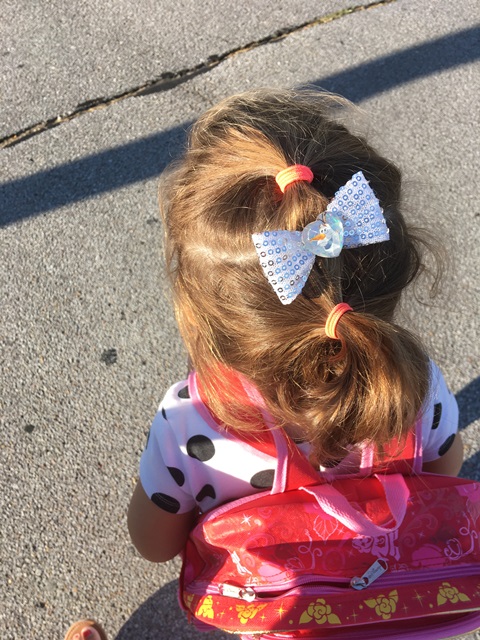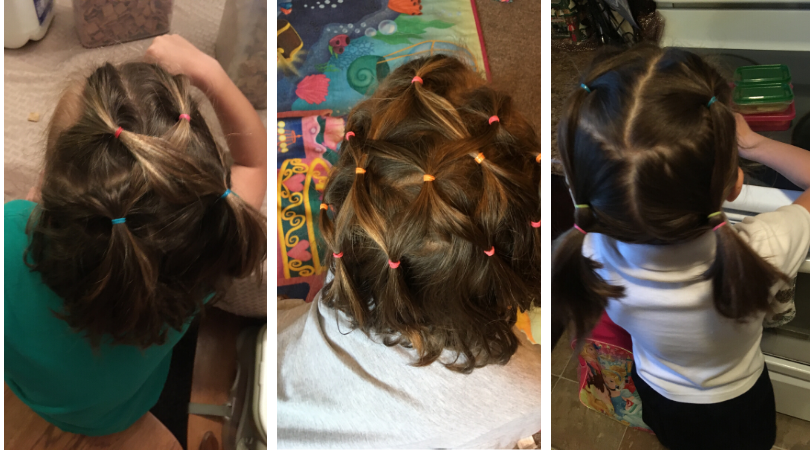 Messy buns are also a fun easy thing to do, either with or without accents.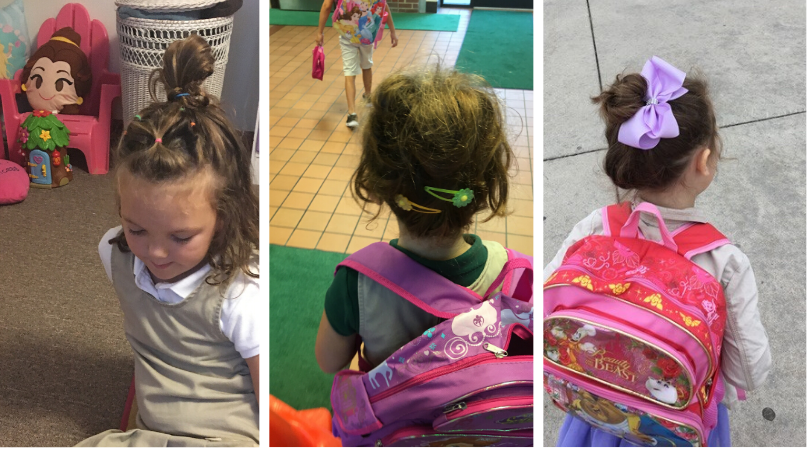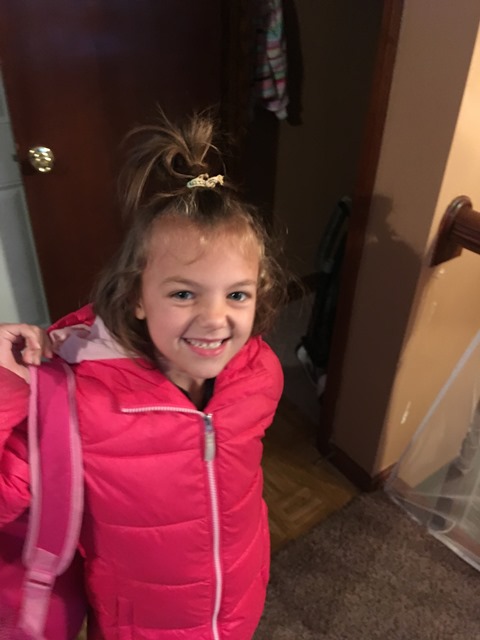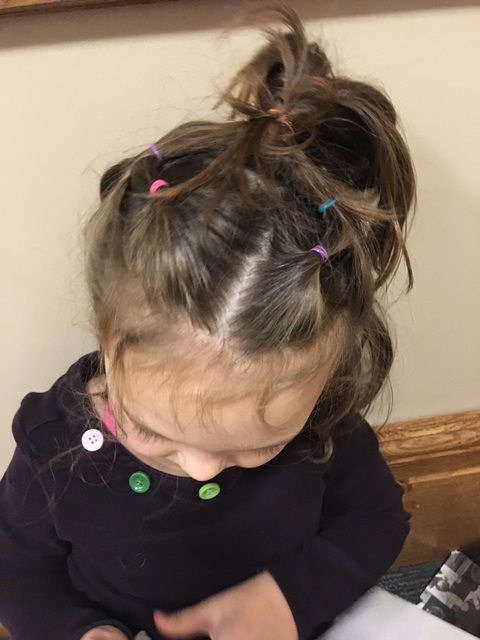 Braids
There are lots of braiding options out there, I usually opt for the simple ones which become second nature with a little practice. I switch it up between a variety of different styles, while keeping the same traditional braiding techniques. I like to do one or two braids for the top half of their hair, or one or two braids for all of their hair. Sometime I leave the two braid separated and sometime I connect them in the back. Sometimes I will create one or two small braids on the first day and then leave it in over night and if it still looks decent the next day, I just merge the braids into a pony tail or bun to switch the look without having to totally start fresh. Sometime I do the braid straight down the back or along the side or just in the front along the hairline.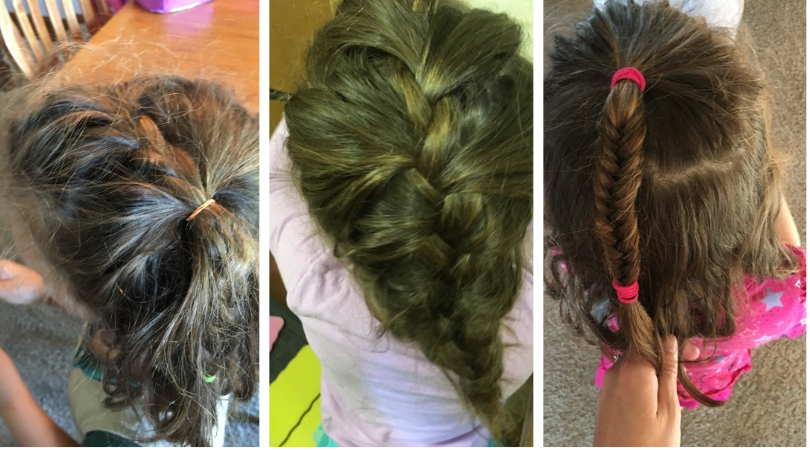 I use the basic braid, the traditional french braid ,the dutch braid and now and then the fishtail braid. I will just change where the braid is positioned and how much hair I use to switch up the look.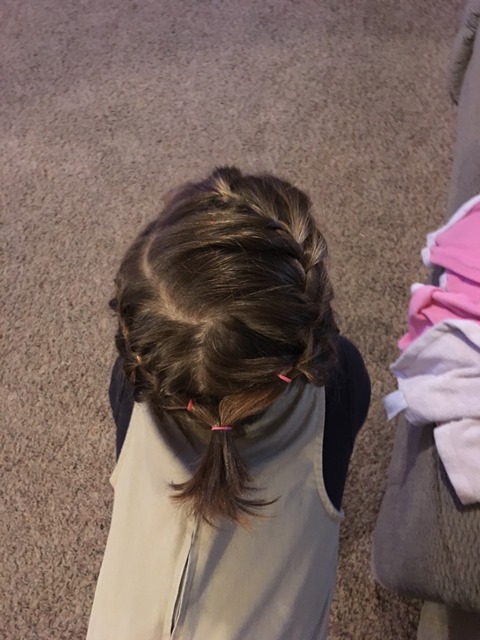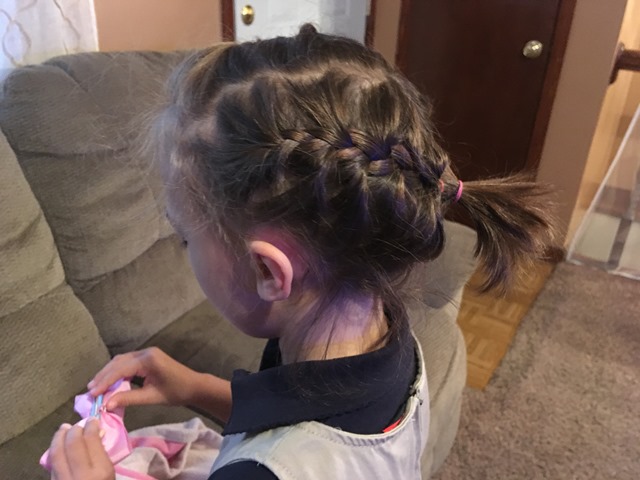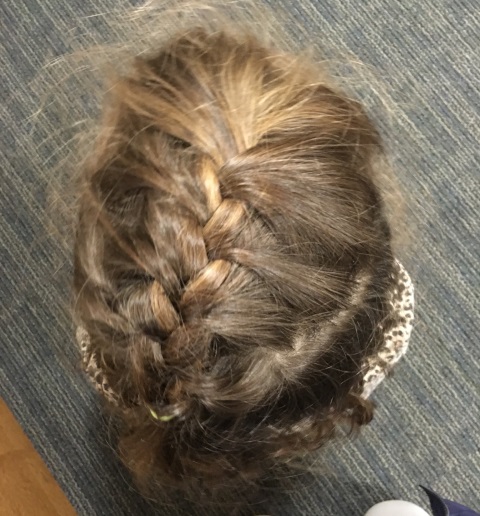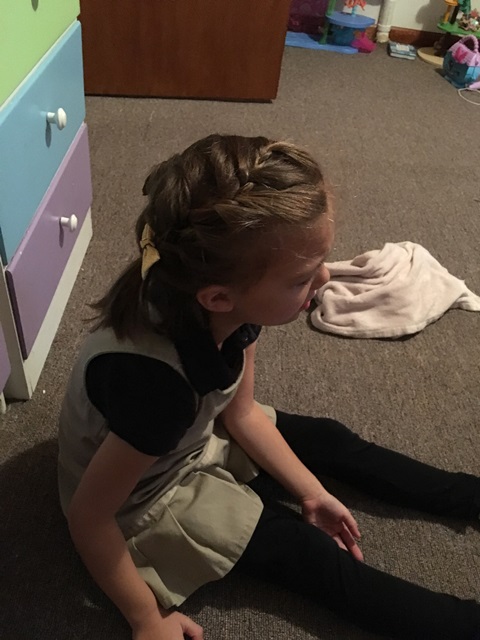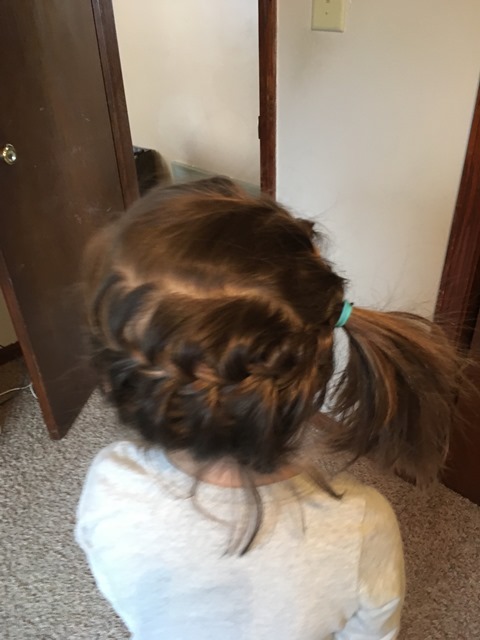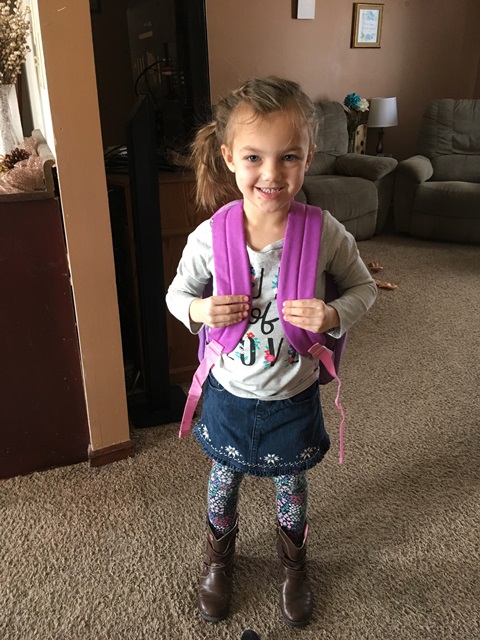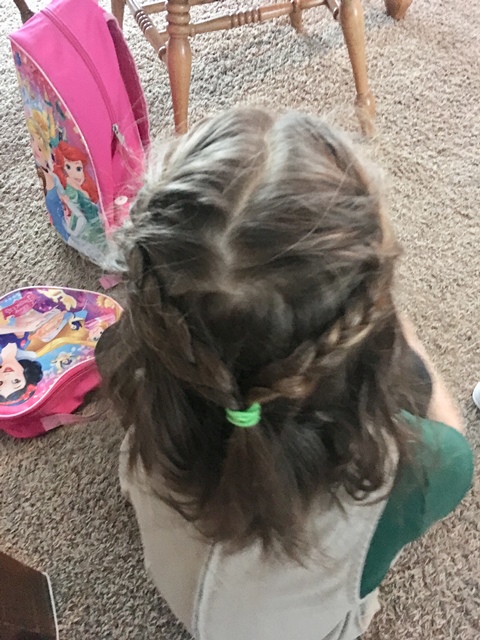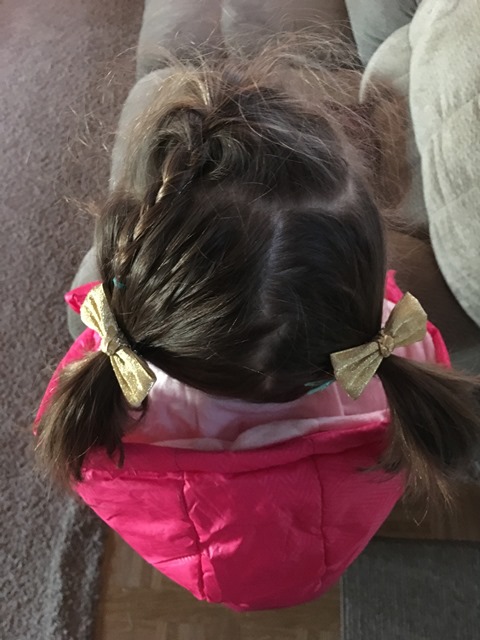 With A Twist
You can add a simple twist under to the hair which can either stand on it's own or be paired with braids. All you do is secure the hair in a pony tail, make a hole in the hair above the hair tie and then pull the end of the hair through the hole for a twist.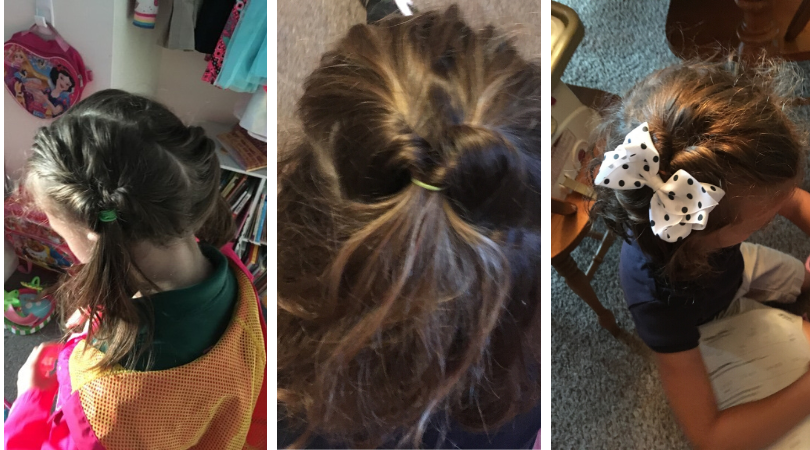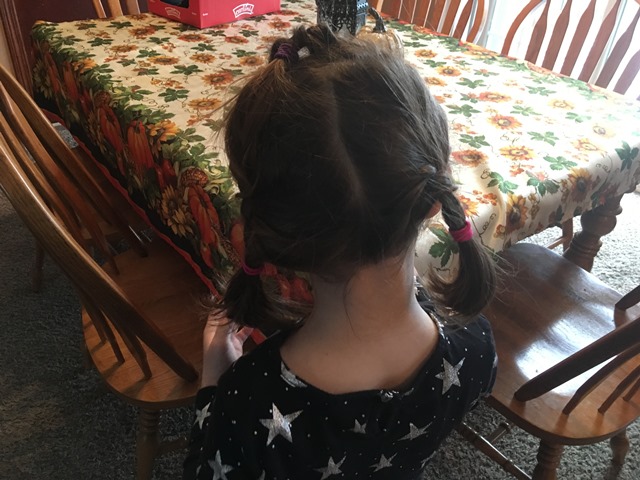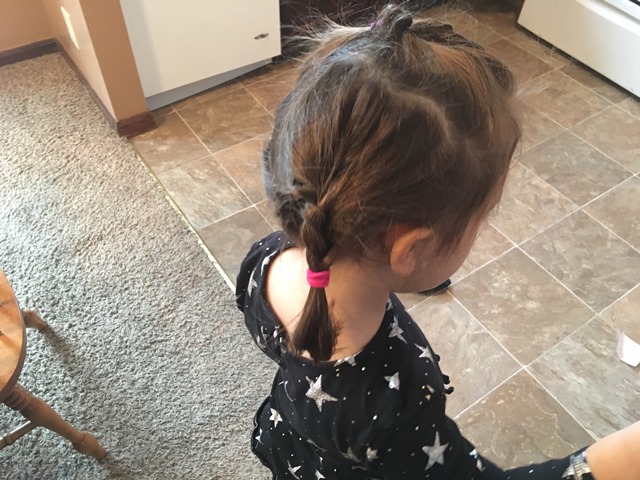 Just Add Bows
To finish off the look while also creating different looks with the same hair style just add bows! We like the JoJo Bows in particular but any kind of bow will do.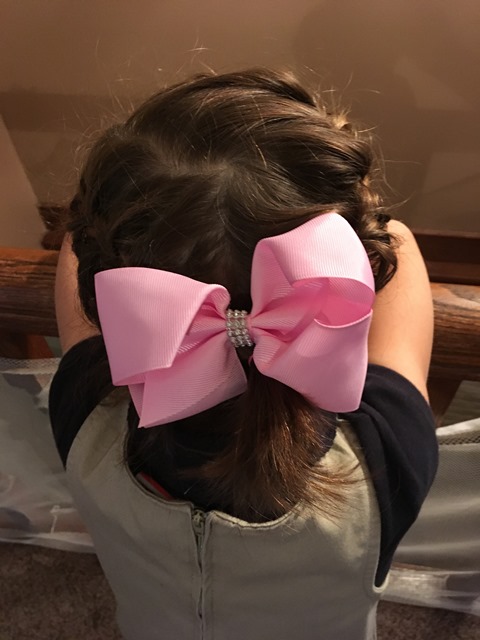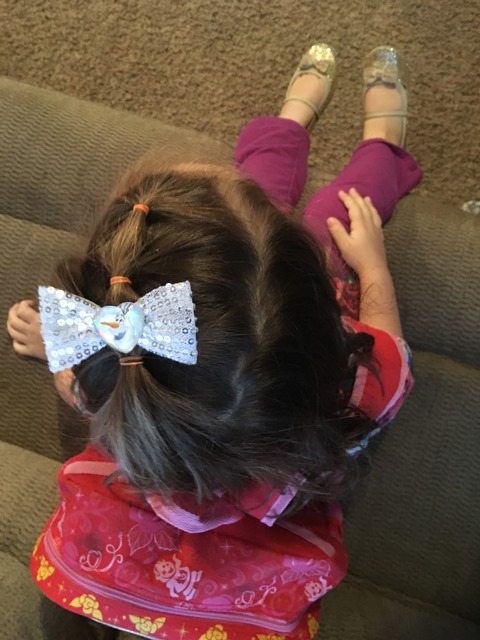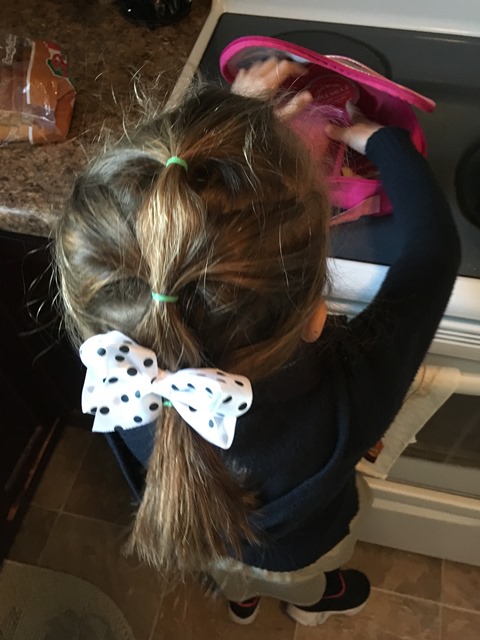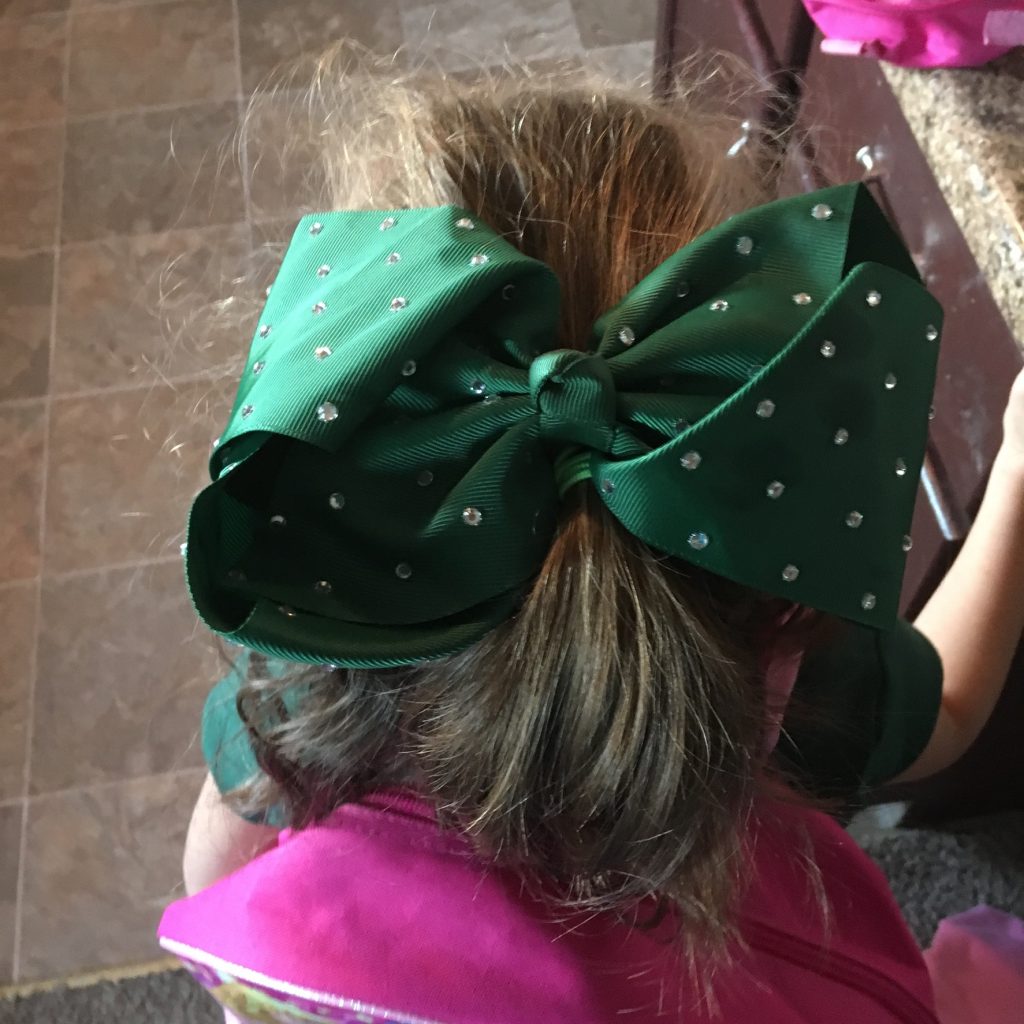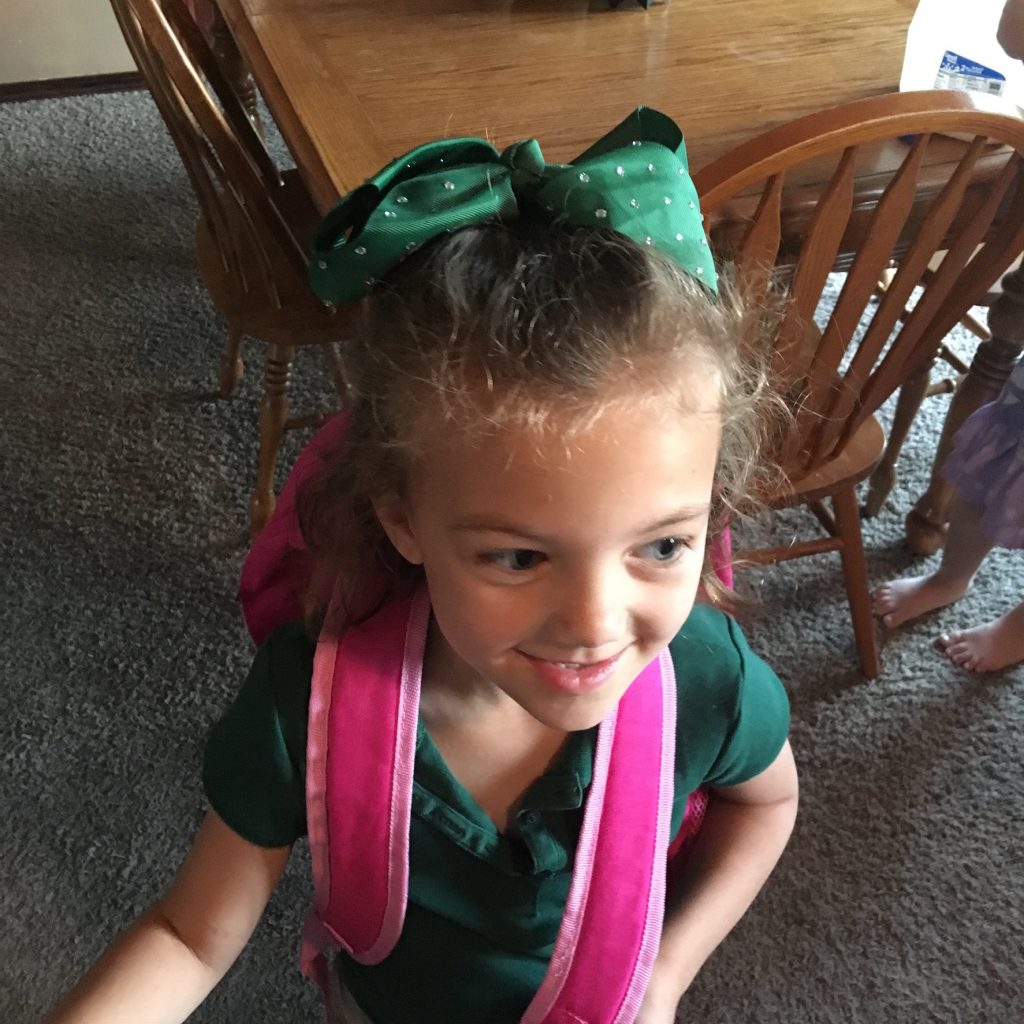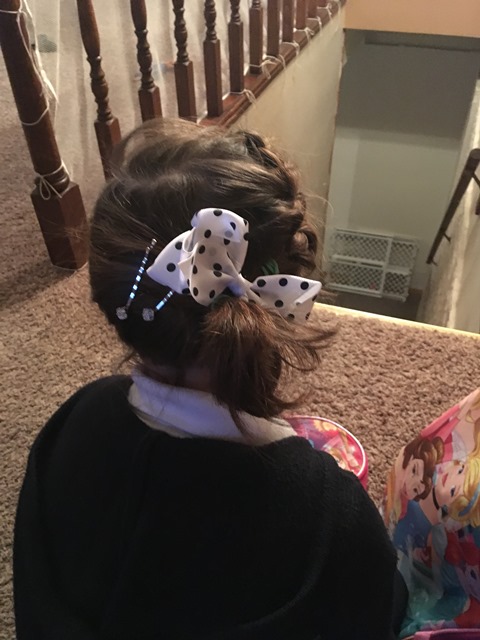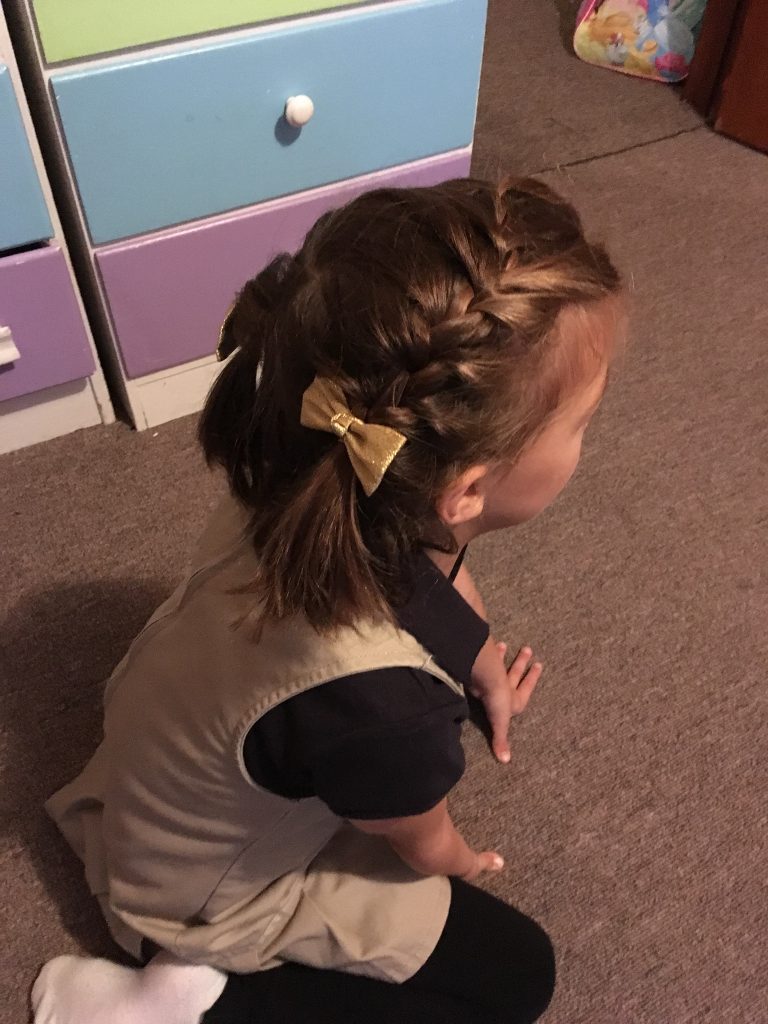 Hair flowers clips are another fun option to accentuate the final look: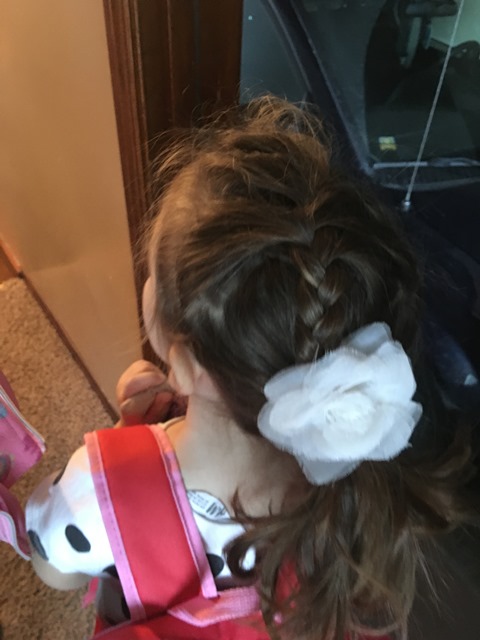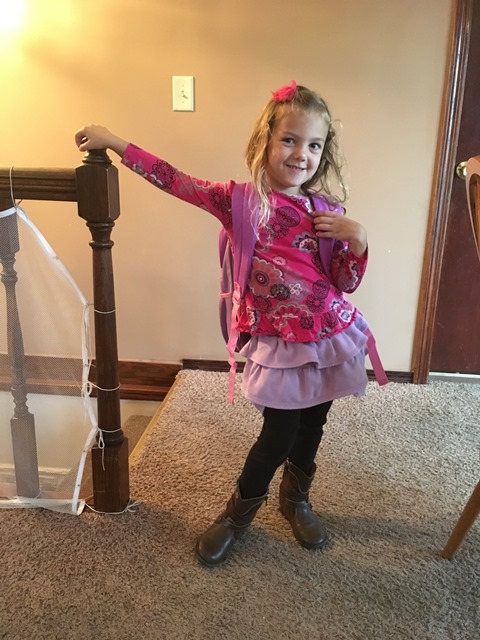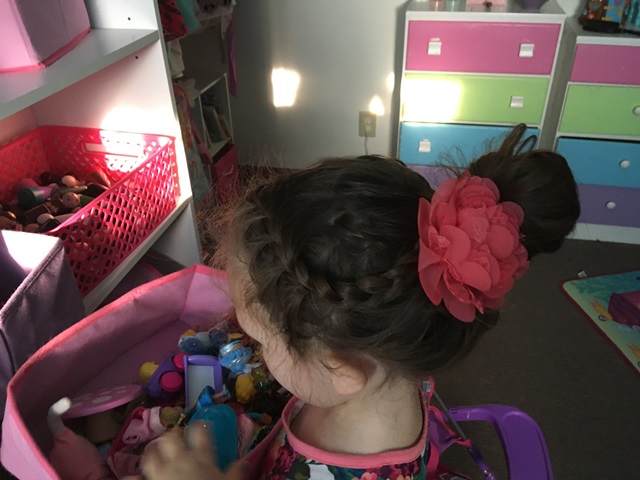 Hair Accessory Organization
If you have daughters and you like to do their hair, it goes without saying that you are probably going to accumulate a good amount of hair accessories as they grow. Which can easily get scattered all over the place if you don't have a practical organizational system in place. This is what we do to keep all of our accessorizing organized.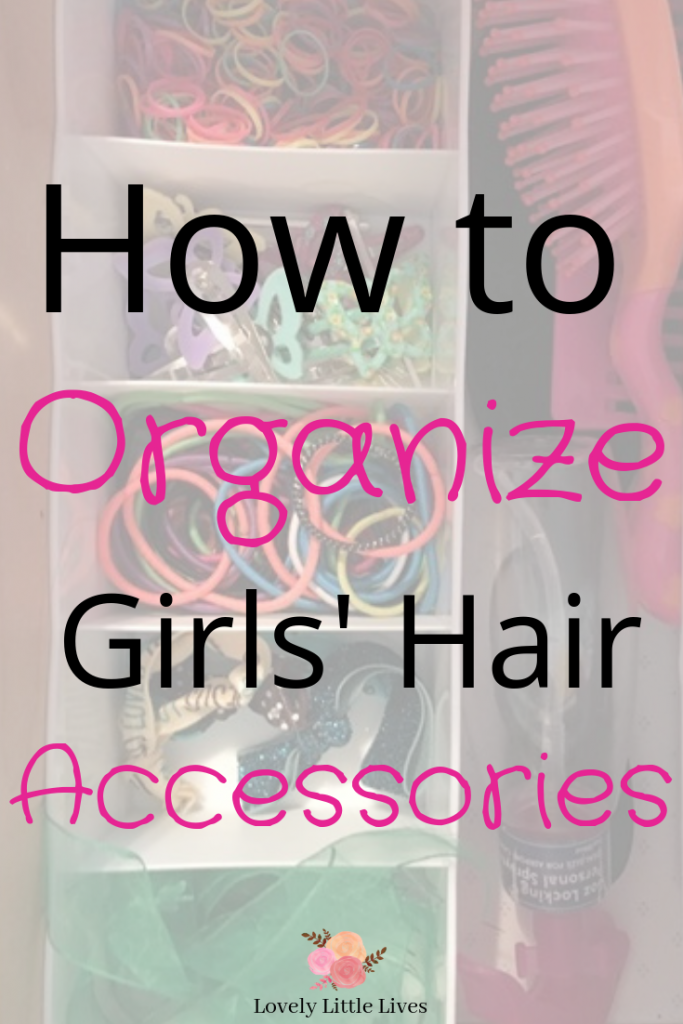 Everything stays in the girls's shared bedroom for this hair. So that way it's all right there after they get dressed for the day and I can get it done quickly. I keep the bows and hair flowers all clipped to this hair bow organizer that hangs next to their dressers.
If you need a good way to keep all those bows organized, I recommend some kind of hair bow organizer. If you have daughters who wear headbands, you can get one that has a spot to organize those too. We used to have a collection of hard hair bands but I donated them since my girls didn't like them and they would fiddle with them or they would slip off their heads.
For hair brushes and combs, mini spray bottle to wet down their hair, and all the hair ties and small clips, I use the top drawer of one of their dressers. I bought a set of plastic drawer organizers and decided to use one of the smallest pieces for this hair equipment. I have one soft brush, one kids' brush and comb set for them. It all fits nicely into this space only taking up a third of my daughter's sock drawer.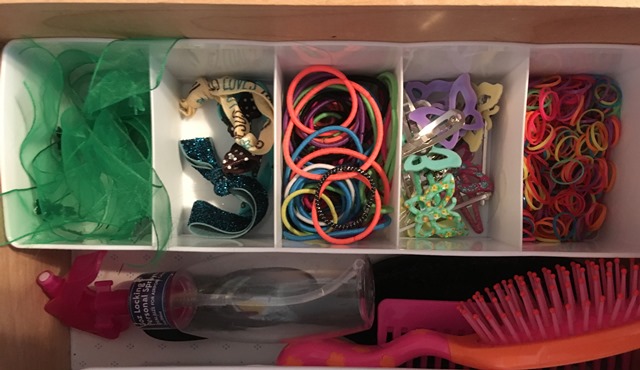 No matter what you do or don't do with your daughter's hair, I hope these easy hairstyles for little girls gave you some inspiration and help you to see how stress free and simple doing hair can be. And if you don't know how to do a certain style or you want to try a new one, just youtube it!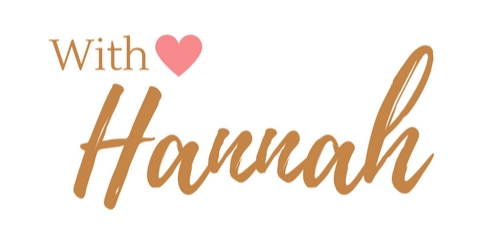 "Finally, brothers, whatever is true, whatever is honorable, whatever is just, whatever is pure, whatever is lovely, whatever is gracious, if there is any excellence and if there is anything worthy of praise, think about these things. " Philippians 4:8.