Affiliate links included below which means if you click through or purchase something through my links. I'll receive a small compensation at no cost to you. see full disclosure here.
It's summer and summer is the time for traveling, vacations and family togetherness. There is no better way to relax and spend time with your family, immediate or extended, then to take time out of your routine and work schedules to vacation with them. But how do you travel with young children?
We just got back from a 12-day vacation where we traveled to three different locations and drove a total of 45 hours……with a  three-year-old and a two-year-old. So not to brag, but I'm here to tell you that it can be done and I want to share how we make it work. And trust me when I say that we have two highly energetic, wiggly little girls who don't like to sit still.
People are always amazed when they hear how far and how much we travel with our kids. We have made a 15 hour trip across the country about 5 times a year to visit family ever since our children were babies. So I've compiled a list of how we make it work and how you can too! Here are my 7 tips for traveling with your children and surviving to tell about it.
7 tips for traveling with your children and surviving to tell about it!
Click To Tweet
1) Gear yourself up mentally
This is the number one must when deciding to travel long distances with kids. It's a psychological process where you tell yourself you can do it, that the hours might drag and that there might be all sorts of mishaps happening in the backseat and you just resolve to muscle through it. A famous quote by Dick Fosbury about athletism  is that it's "90 percent is mental and 10 percent is physical."
The same can be said for traveling with young children. The physical part of packing up and driving is relatively easy, the challenging part is not freaking out inside when your children are getting restless and you still have 10 hours to go! You have to mentally separate yourself from the stress of being in a car with little ones and stay focused on the end goal: arriving at your destination.
2) Hope for the best, plan for the worst
As Tracy Lawrence puts so well, life is all about hoping for the best and planning for the worst because we have no idea what is going to happen. When you travel with kids, a whole bunch of scenarios can happen and you have to be mentally and physically prepared for something to go less than smoothly. The kids might be wide awake when you thought they would nap, someone might get sick and throw up at a gas station, a full diaper might leak or a child might wet their pants while in the car seat. On top of all that, there could be car problems, detours or missed directions. Trust me, we've experienced all of these and it IS stressful. But if you are prepared at least somewhat for things to go wrong or if you can brush it off and calmly find a way out of the problem, then it's not quite so traumatic. How can you prepare for unseen travel issues? Read on to see what we do.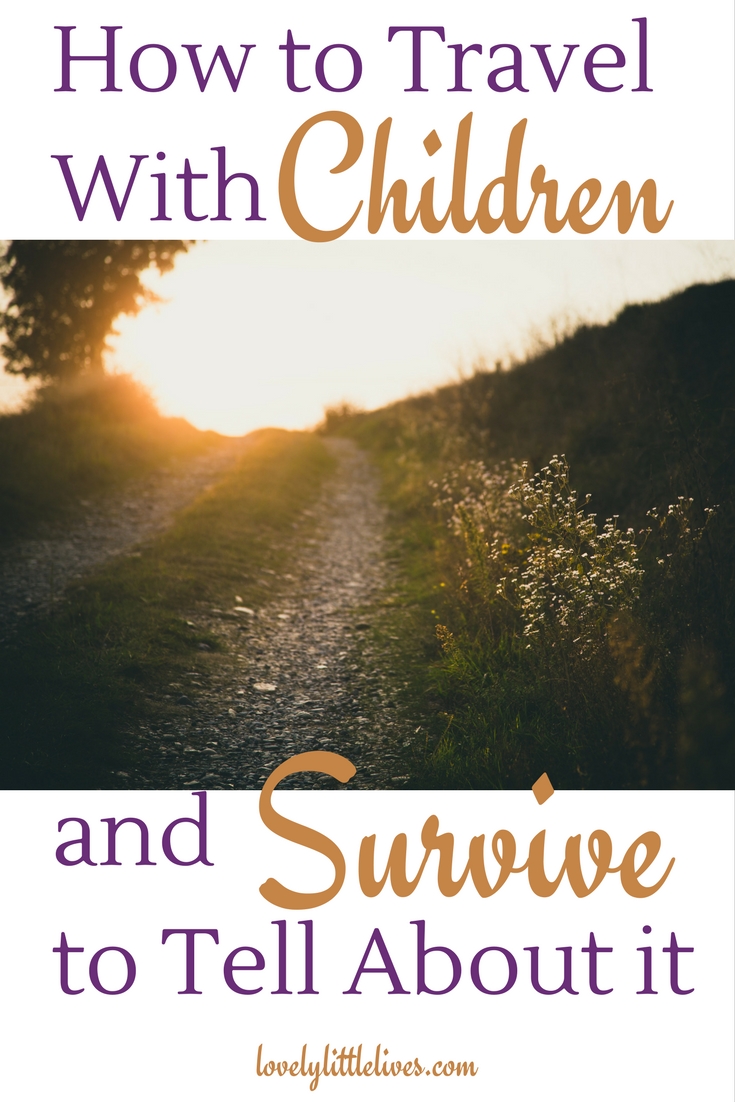 3) Prep your car
To prepare for long stretches of car time with kids you need a car that is well stocked to entertain them and prepped with supplies to cover all types of kid related emergencies. We have a small Saturn Ion so the car is always crowded and we have to try to conserve space. I pack the kid essentials under their feet and behind their car seats so it's within easy reach. On the shelf behind their car seats I stack diapers, wipes and 2 or 3 extra outfits. That way when we stop to change diapers or clean up accidents we can grab whatever we need as we are unbuckling them from their seat belts. If they happen to wet through onto their car seats, it's helpful to have a few thin towels handy to spread across the seat until it dries so that they are not sitting in a damp seat.
Under their feet and in between them on the back seat, I put bags of toys and books as well as their blankets and Pillow Pets,  so that when they are ready to sleep or play there are items that they can reach or that I can reach from the front seat.
I try to select toys that are not too messy or have too many pieces so that they don't get lost. Barbies , Fisher Price Little People and Magic Clip princesses are the favorites these days.
For books, I try to stick with smaller thicker books that are easier to read and move around small spaces but are still engaging for restless toddlers such as touch and feel books.
Or the Baby Bug magazines which are a huge hit! Special subscription offer is here.
In the front seat under the passenger seat, I usually stock snacks and extra drinks. Choose snacks that are less messy and easy to pass around the car such as Granola Bars and Teddy Grahams. And of course, we refill on coffee and 5 hour energy drinks if needed when we make stops.
We bring a sippy cup for each child and a big water bottle that my husband and I share in the front. I have also started bringing a small jug of water that I keep in front with me so that we can refill our drinks without having to stop as much. Then when we do stop for gas, I refill the jug PLUS our individual water bottles so that we have plenty of water for the next leg of the trip.
4) Bend the entertainment rules
Traveling with young children is all about keeping them happy so that you can reach your destination with as few meltdowns as possible. So when we are in the car, we bend our family rules a lot more than usual. For instance, we let them have treats that they don't normally have like multiple helpings of Licorice and Rice Krispies treats.
We let them watch multiple shows on the tablet and play games such as Balloon Pop on our phones. We sing songs together, let them listen to kids' music and tolerate more rowdiness than usual. It's really the only time they get to play phone games and watch tablet shows so it becomes something special that they only do when we are on the road. The incentives are a huge help for keeping them distracted from the fact that they are stuck in car seats and we all stay much more sane in the process.
5) Utilize technology
In this tech-savvy age, there are so many ways you can use technology to make traveling easier and more comfortable, as well as provide much need distraction when the hours start to drag and your limbs start to become sore from sitting in one position. When we travel, we bring along our portable blue tooth receiver from home so that we can connect and disconnect multiple devices whenever needed and allow a preferred sound to be prominent in the car.
We use it when we play movies on the tablet, when we listen to music or talks off our phones ( audio books and inspirational talks are a great way to pass the time in the car), and when we want to play the sound machine app to soothe the children or lull them to sleep. We are also sure to always have our power adapters and power cords handy so that all our devices are charged and ready to go for hours.The tablet can be attached the back of the seat with a holder similar to this one:
Or we just wedge it between the two front seats since we have such a small car so then it is easy for both kids to see.
My husband always brings his ear buds so that he can listen to something on his phone when he's ready to tune out the Disney Princess movie playing through the blue tooth. When the kids watch movies in the back, we turn the sound to full blast in the rear speakers so we can have a little more quiet up front to talk.  We used to have a GPS but now we just use our smartphones and google maps which eliminate the extra device.
6) Timing is everything
You have to do what is best for your family and your kids' schedule when it comes to traveling. You might also have to adapt as your kids reach different stages where their tolerance for the car and their sleep schedules fluctuate. For us, we have tried every scenario in the book to figure out what schedule works best for our sanity and our kids' endurance. We have got up at 4 am and driven all day. We have started driving in the evening after work and driven all night. We've driven 15 hours straight through and we have stopped halfway at a hotel for the night. There have been trips where we only stop when we are low on gas and there are other trips where we have made a few extra stops because our kids desperately needed a break.
The bottom line when traveling is figuring out what works and stick to it.
Click To Tweet
A note on traveling with babies: Traveling with children a year and younger is much different than traveling with toddlers and preschoolers. When we had babies, I spent most of the traveling in the backseat with them so that they could seem my face and be calmed by my touch. I even learned how to nurse them in their car seats while I was still buckled in as well! Until they are old enough to be distracted by entertainment, traveling is a little more strained but it can still be done using many of these same principles. It just takes a little more effort by Mom and a lot of praying that your baby will sleep well in a car seat!
7) Just keep driving
At the end of the day, traveling long distances with kids is still difficult no matter how prepared you are and sometimes you have to power through and just keep driving. If you can resolve to make as few stops as possible, stopping for food and restroom breaks the same time you fill up on gas, going through the drive-thru window to order lunch or packing sandwiches and eating in the car, the trip will come to an end that much faster.  Happy travels!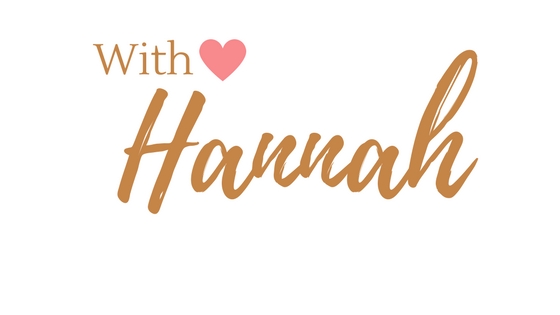 "Finally, brothers and sisters, whatever is true, whatever is noble, whatever is right, whatever is pure, whatever is lovely, whatever is admirable—if anything is excellent or praiseworthy—think about such things" Philippians 4:8.