My oldest daughter is going to be 4 IN A FEW HOURS. We have been planning her party for weeks and she has been diligently informing everyone she sees: "I'm having a Tangled party!"
She is excited. I am excited.
I've been meticulously planning and crafting and gathering "RSVPs" and making sure every little sunburst banner and "Paschal" party blower is just so. I can hardly wait to see it all come together and play I See The Light while our homemade "floating lights" glow and sway along the ceiling.
But tonight, it suddenly hit me that my daughter is turning four and I stopped and had a bittersweet realization. She is growing up.
Tonight was her last night to be three. I took her last three-year-old picture. I told her to say cheese and she muffled the word behind the balloon that she promptly stuck in front of her face!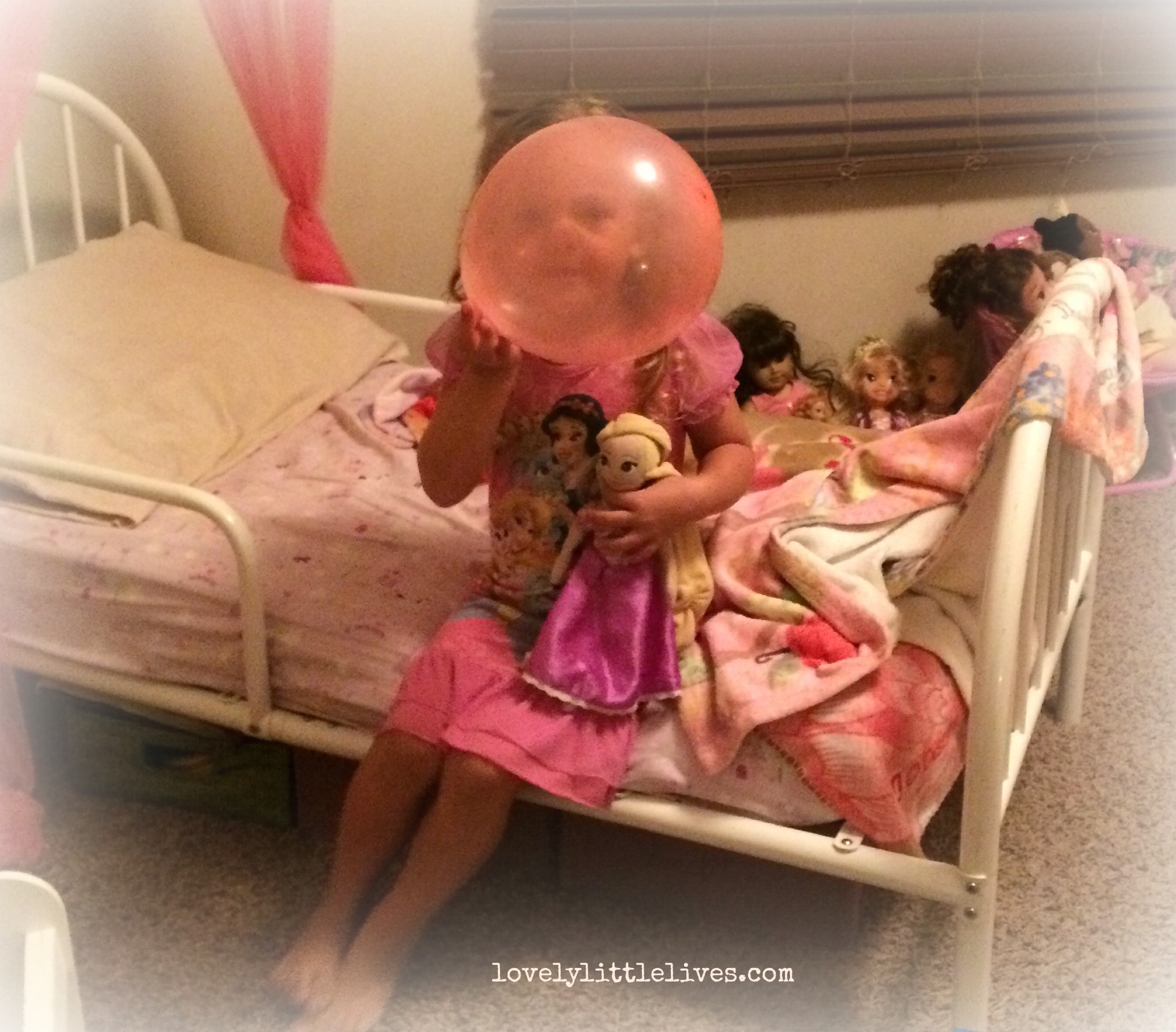 When I buckled her into her car seat for the last time as a three-year-old, I reminded her that this was the last day she would be three and the joy on her face and the excited hug she gave me completely melted my heart. As I tucked her into bed and kissed her goodnight, I whispered: "When you wake up, you will be four. Tomorrow is your party." She snuggled right down with her princess doll with a huge smile of contentment and anticipation as she closed her eyes. I keep going into her room to check on her as though she is going to change right before my eyes.
It's a day of lasts and tomorrow will be a day of firsts. But isn't that how life goes for all of us? We have firsts and we have lasts.
We reminisce about the past, anticipate the future and savor, or at least attempt to savor, the present.

Click To Tweet
Today, I'm anticipating the future by prepping all the food and packing up all the decorations for the big party day tomorrow.
I'm savoring the present with my almost four-year old by taking her to a new playground and getting dark chocolate gelato for a treat afterward.
And I'm reminiscing about her three years of life, from the almost unbearable labor pains and seeing her for the first time, to the smile on her face as she drifted off to sleep tonight with her freshly washed gold hair curling on the pillow around her. And I'm thinking about the parties we have had to celebrate each year of her life.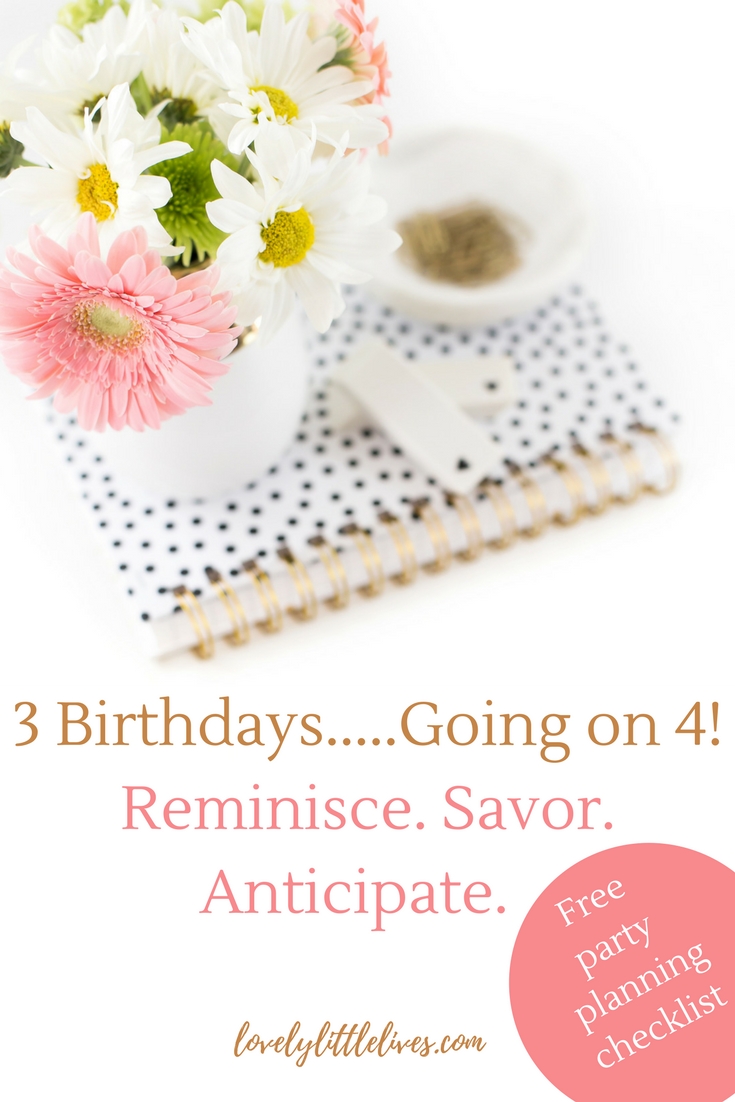 Affiliate links included below which means if you click through or purchase something through my links. I'll receive a small compensation at no cost to you. see full disclosure here.
1st Birthday: Flower Party

A simple girly flower theme with balloons centerpieces and photos from each month of her life clothes-pinned to hanging ribbon. We used a Cricut to make the birthday sign which turned out super cute, especially for it being the first birthday party I had ever hosted! We had chocolate cupcakes with green flower accents.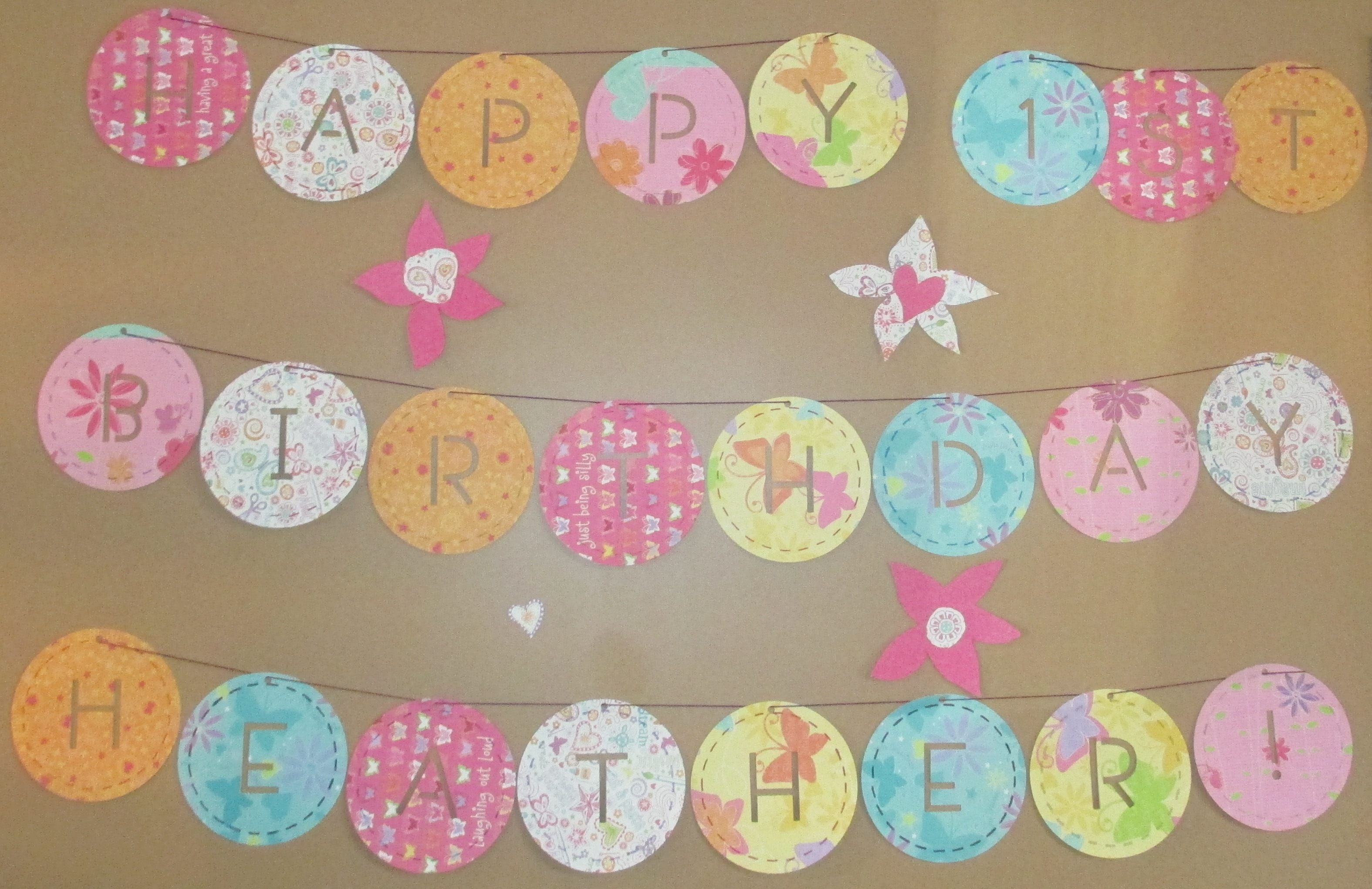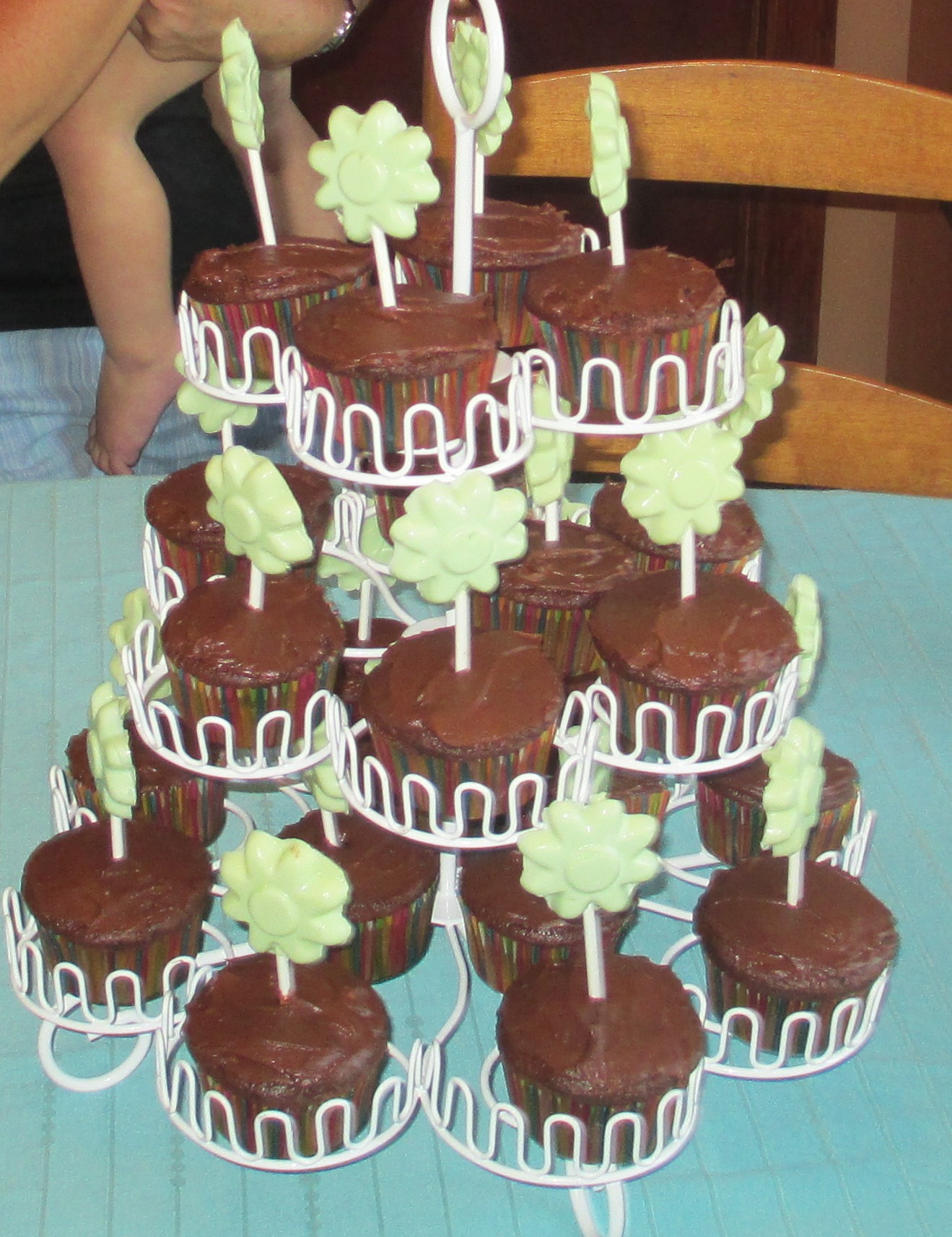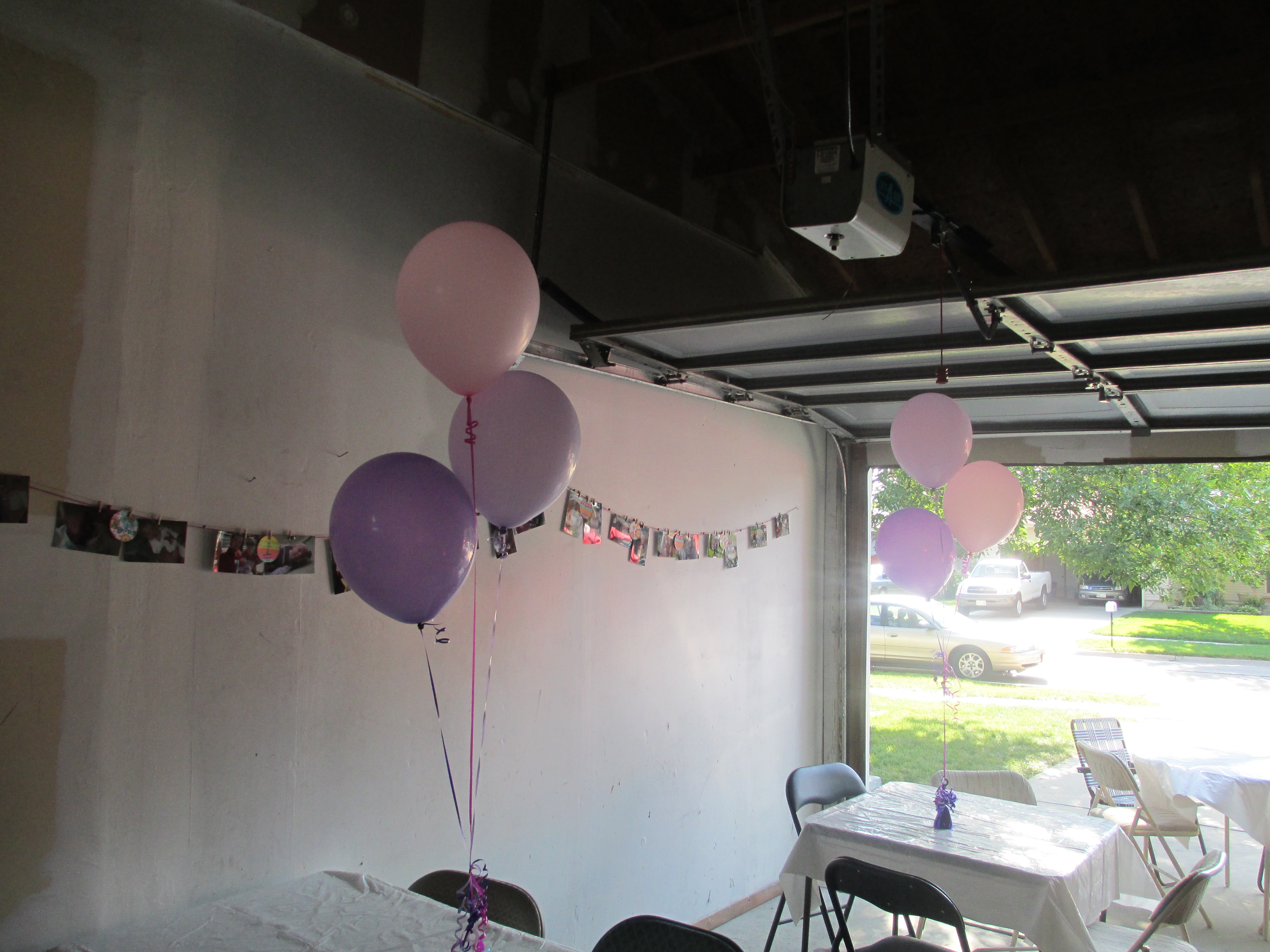 2nd Birthday: Puppy Party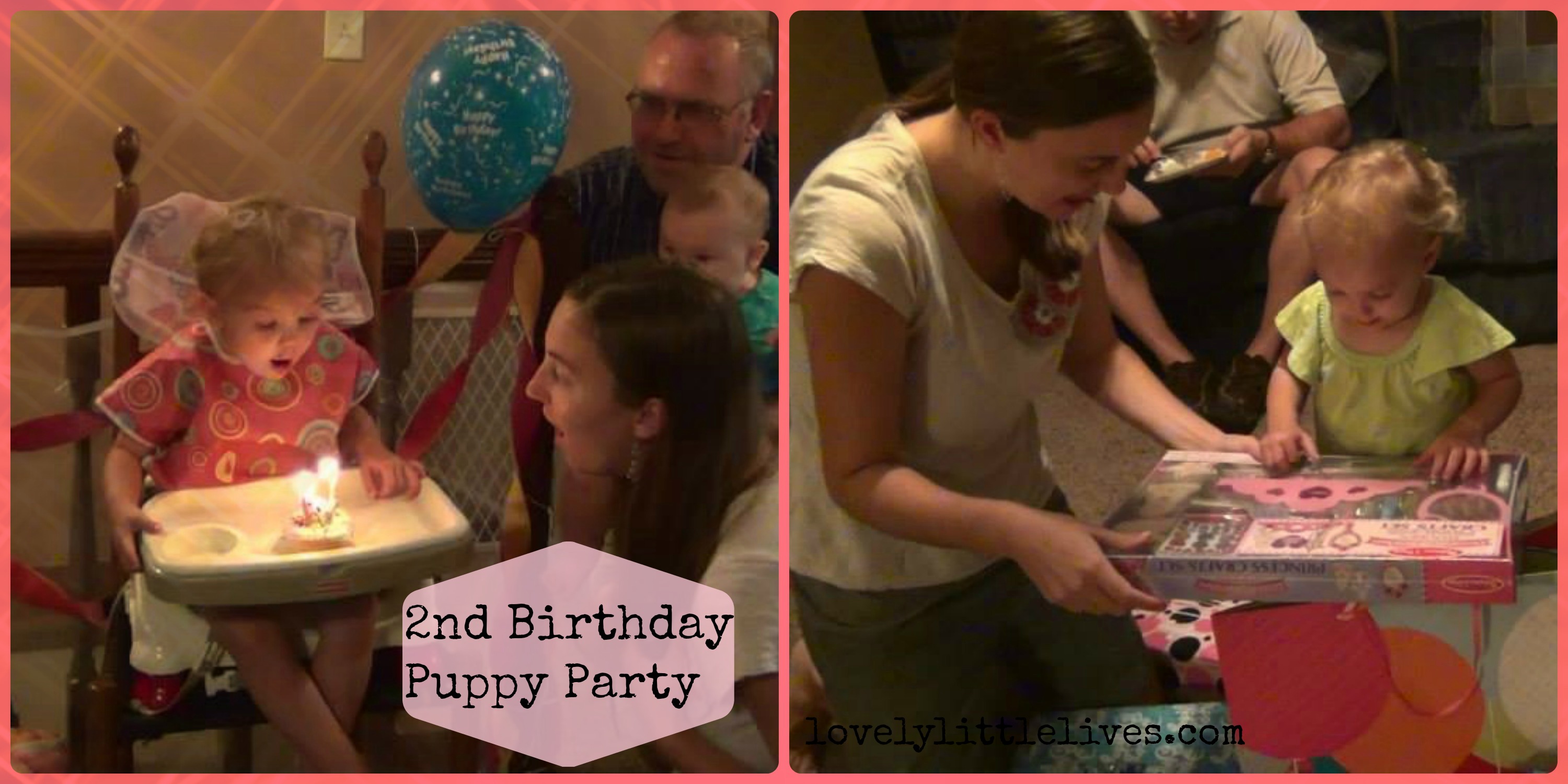 Puppy Party Menu
"Pupcakes" with M&M's for the eyes and nose, icing for the mouth, Nutter Butter cookies cut in half for the ears and fruit roll ups for the tongue.
Chex Mix Puppy Chow: Find a recipe here
Pirouline Cookies AKA "Chew Sticks"
Decor
Balloons, stuffed animal dogs and little dog figurines with a purple birthday banner that read: "HAVE A PUPTASTIC BIRTHDAY" with doggie stickers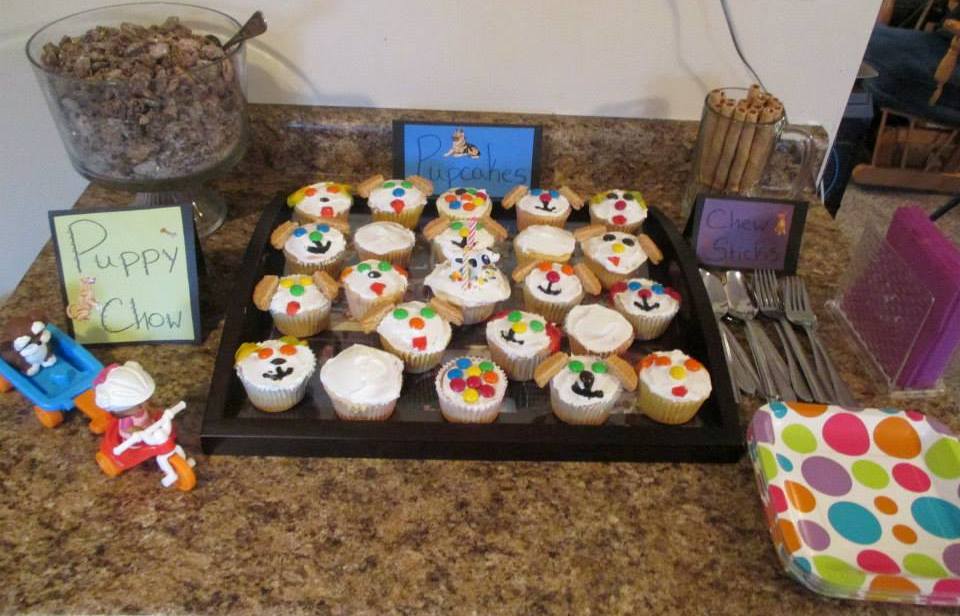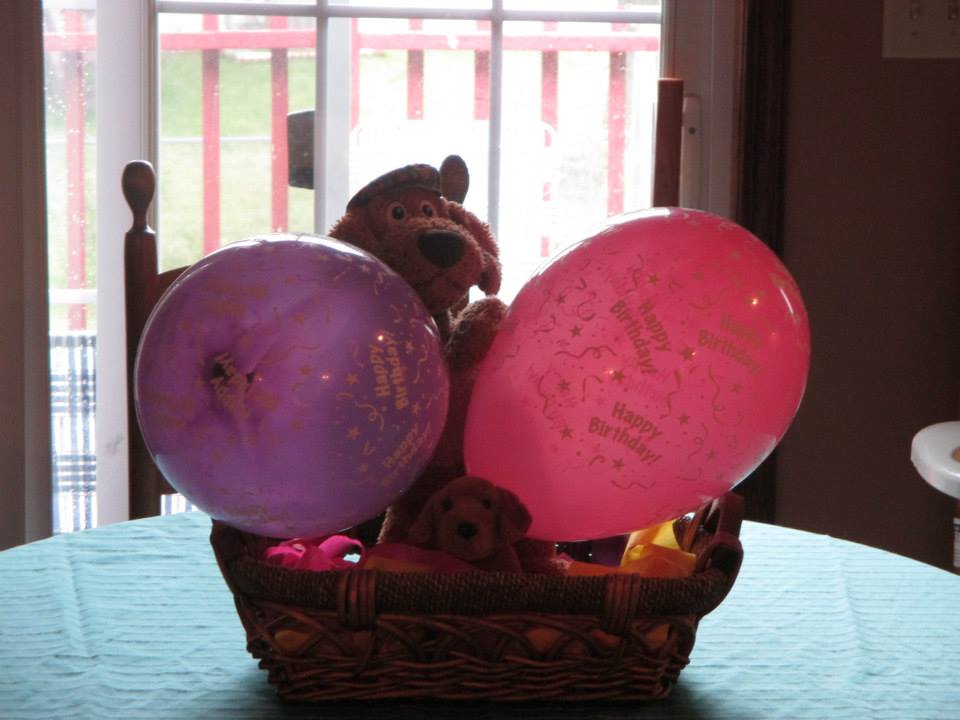 3rd Birthday: 3 Parties for one 3 year old

Yep, you read that right! Due to her birthday being on the rehearsal night of my brother's wedding, we had two parties on her actual birthday: A lunch pool party with family followed by the rehearsal dinner party. At rehearsal dinner there was a sunflower cake with candles and 50+ people singing to her. She completely loved it! She sang along with the biggest smile on her face. It was a moment to remember!
After the wedding festivities, we had a separate party with friends at the splash park. With a very simple princess theme: princess napkins and princess cupcake toppers
So far, I really haven't gone too crazy with the parties. Just a simple theme with a few detailed accents. This year, due to Pinterest and my husband's generosity in letting me splurge a little on the budget. (OK, maybe more than a little!) I am throwing the biggest, more elaborate party yet……second only to my wedding! Here is the checklist that is helping me plan all the details.

If you are at all curious to see how this epic Tangled bash turns out and to see what I did to make it a blast, check back sometime next week for my blog post about it.
In the meantime, I will be over here, celebrating my daughter's transition from three to four years old, remembering vividly that transitional labor that I was going through almost exactly four years ago and anticipating the joy of my little girl as she experiences the "Best Day Ever" tomorrow.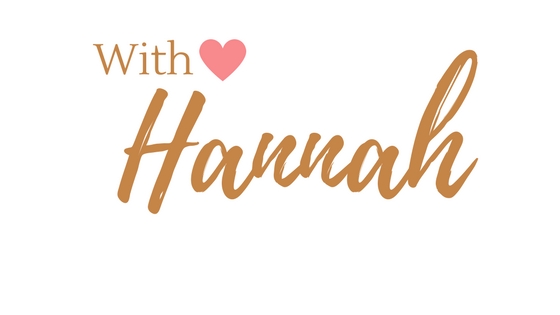 *I'm linking up with some of these

parties

. This post contains affiliate links. If you click on or buy through one of the product links, I'll receive a small compensation.

All opinions are my own.

See the full disclosure

here

.

Thanks for supporting my blog!
"Finally, brothers and sisters, whatever is true, whatever is noble, whatever is right, whatever is pure, whatever is lovely, whatever is admirable—if anything is excellent or praiseworthy—think about such things" Philippians 4:8.