Affiliate links included below which means if you click through or purchase something through my links. I'll receive a small compensation at no cost to you. see full disclosure here.
Remembering
how much I have to get done today so trying to keep this post quick!
Pondering

my daughter's blonde ringlets spiraled perfectly after being washed. Eventually, I'm going to have to scrounge up the courage to trim those precious curls 🙁
Wondering
if I can stick to my productivity goals and to-do list for the weekend since time just seems to slip away from me: Note to self: finish that scrapbook! I found this great goal printable to keep me motivated from Kentucky Sketches, one of my new favorite blogs to follow.
Reading
this book that I found through my little sister's book shelf since she knows all the good romance novels to read 🙂 I believe this is the first in a series of three books so I may have to write a review on the series when I'm finished. I checked this out of the library but it is also sold on Amazon:
and this book which is currently free on Amazon kindle! It's a suspenseful Christian historical fiction book that I am reading to review for a fellow mom. Check it out!
Tweeting
about my daughters because sometimes they are just too cute for even their own mother to handle, plus I need to remember their cuteness in the crazy moments:
Thankful
for finding so many tips and tricks for blogging, parenting, and life this week and for the ability to network and collaborate with others through social media.
Enjoyed
the 100-degree sun-screened slathered weather by swimming at the lake and cheering on our favorite priests at a local Catholic priest annual tailgate and baseball game.
Praying
for all those who have died the last few weeks and their grieving families, between public shootings, overheated cars, and fatal accidents. May they rest in peace.
Pleased
that Groupon has exactly what I need when I'm looking for discounted local entertainment for my kids or date night ideas for my spouse and I. I was able to snag a deal on our favorite indoor playground right when I needed an air conditioned option for burning off some cooped up energy.
Created
4 Group Pinterest Boards this week that I would love to add collaborators to if the topics are of interest to you. They are a bit exclusive since the boards involve having daughters, embracing feminine beauty and being a wife and mother, so if you fit into one or more of those categories, follow me on Pinterest and email me to be added: littleglimmersofloveliness@gmail.com
Printed
out my customized name purchases from Sweet Little Ones Etsy Shop and have them framed on my new children's wall, eventually, I will be adding a date or title under Austin Mercy's name.
Posted
a letter to my husband on Father's Day and a snippet of wisdom to live by this week. I had my monthly article published on Catholicmom.com about the place I met my husband.
Estatic
that the Cleveland Cavaliers actually won it all! What a great Father's Day gift to all the faithful, life-long fans, particularly my dad and brother who grew up watching and hoping for a NBA Championship for many disappointing years. And the head coach is a former Husker Basketball player so it's a double win for us!
Planning
my daughter's 4th birthday party. I asked her what kind of party she wanted and she keeps going back and forth between Tangled, Frozen, Snow White or The Princess and the Frog. I have multiple ideas for all the options but I think I might have to decide for her with my favorite pick: Tangled. But no worries, I have all the ideas saved for next year or for her sister's birthday 😉
Which theme would you pick?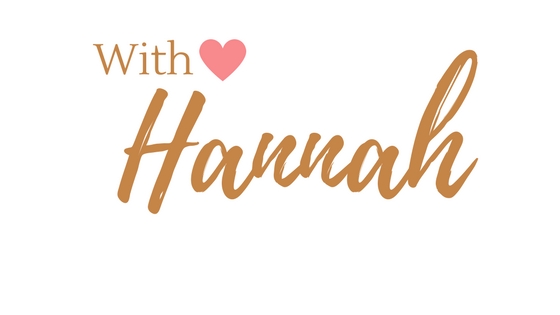 "Finally, brothers and sisters, whatever is true, whatever is noble, whatever is right, whatever is pure, whatever is lovely, whatever is admirable—if anything is excellent or praiseworthy—think about such things" Philippians 4:8.