Toes lined up in a row on the couch, toes of cousins and of little friends, wiggling with impatience as motherly voices call out to "look here" and "say cheese" and smile" as camera phones flash in a rapid sequence of clicks. Toddlers sitting elbow to elbow, their red jerseys, and football print shirts lined up and brushing against each other in this traditional round of group pictures. Dressed for the occasion by parents eager to represent their team and encourage team spirit from a young age.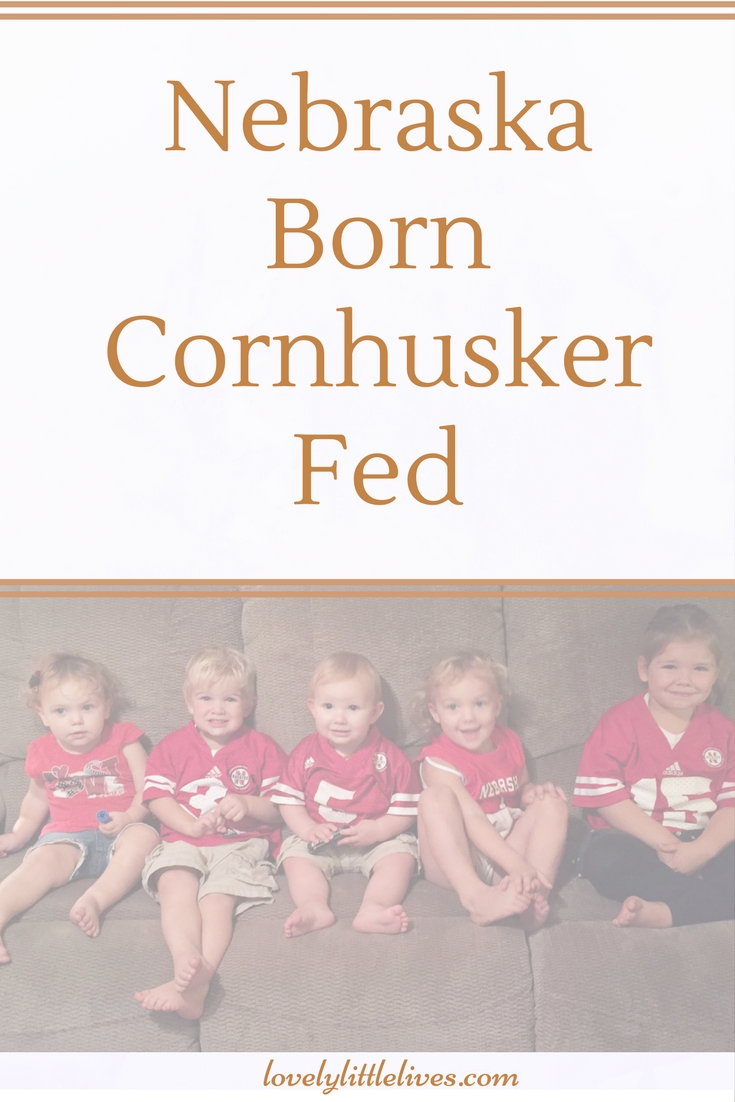 Whether they like it or not, these kids are Nebraska born and Cornhusker fed and every fall they gather to play with pom poms, munch on pizza at halftime and glance casually at the TV when excited adults are pointing out a spectacular catch or a great tackle. The fearful tots have to muscle their way through the loud scary cheering of the Daddies, the babies have to struggle to sleep through the occasional startling roar that fills the room at a big play, and the energetic kids have the freedom to take apart the house and yard to their hearts' content while the adults are focused on the game.
It's the toddler version of Game Day in Nebraska and it is a blast.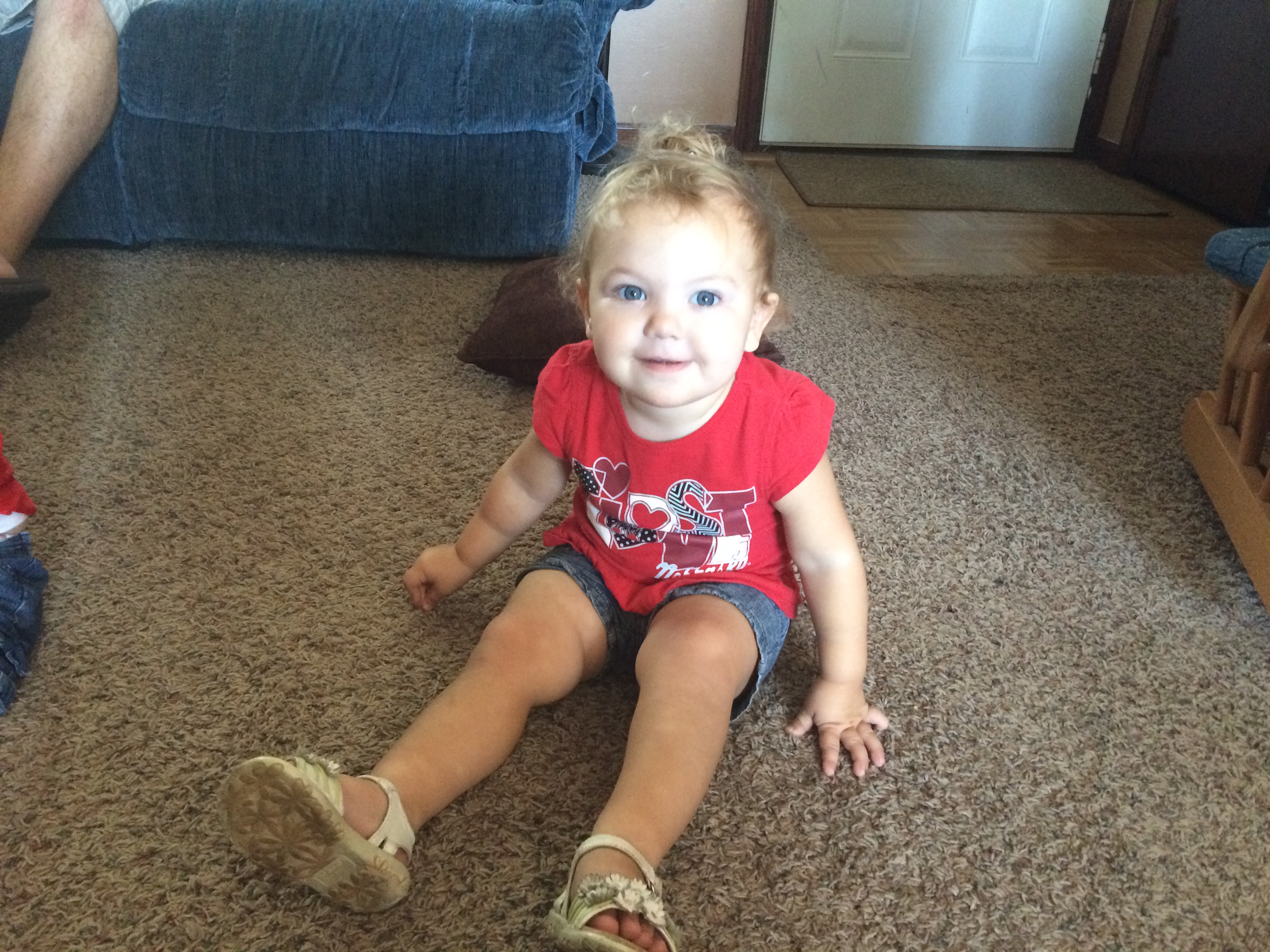 Raising Husker Fans
The game becomes so ingrained in them and so encouraged by the adults, that from the time they can talk, these little people actually begin to know the cheers such Husker Power and Go Big Red, chanting in a rambling half annunciated chorus with Mom and Dad. They learn the hand motions for "touchdown" and "throw the bones" by the time they are two and they point out "Herbie the Husker" mascot whenever his face flashes on the screen. They say "Huskers" when the car drives past the shadow of the stadium and they often remark that "I'm going to see Big Red" when they come back from traveling out of state.

One particular little girl even used the football lingo to congratulate herself on using the potty. Her very words were: "Ooh yes, touchdown Nebraska!" That is a quote that really should be framed and put on our bathroom wall!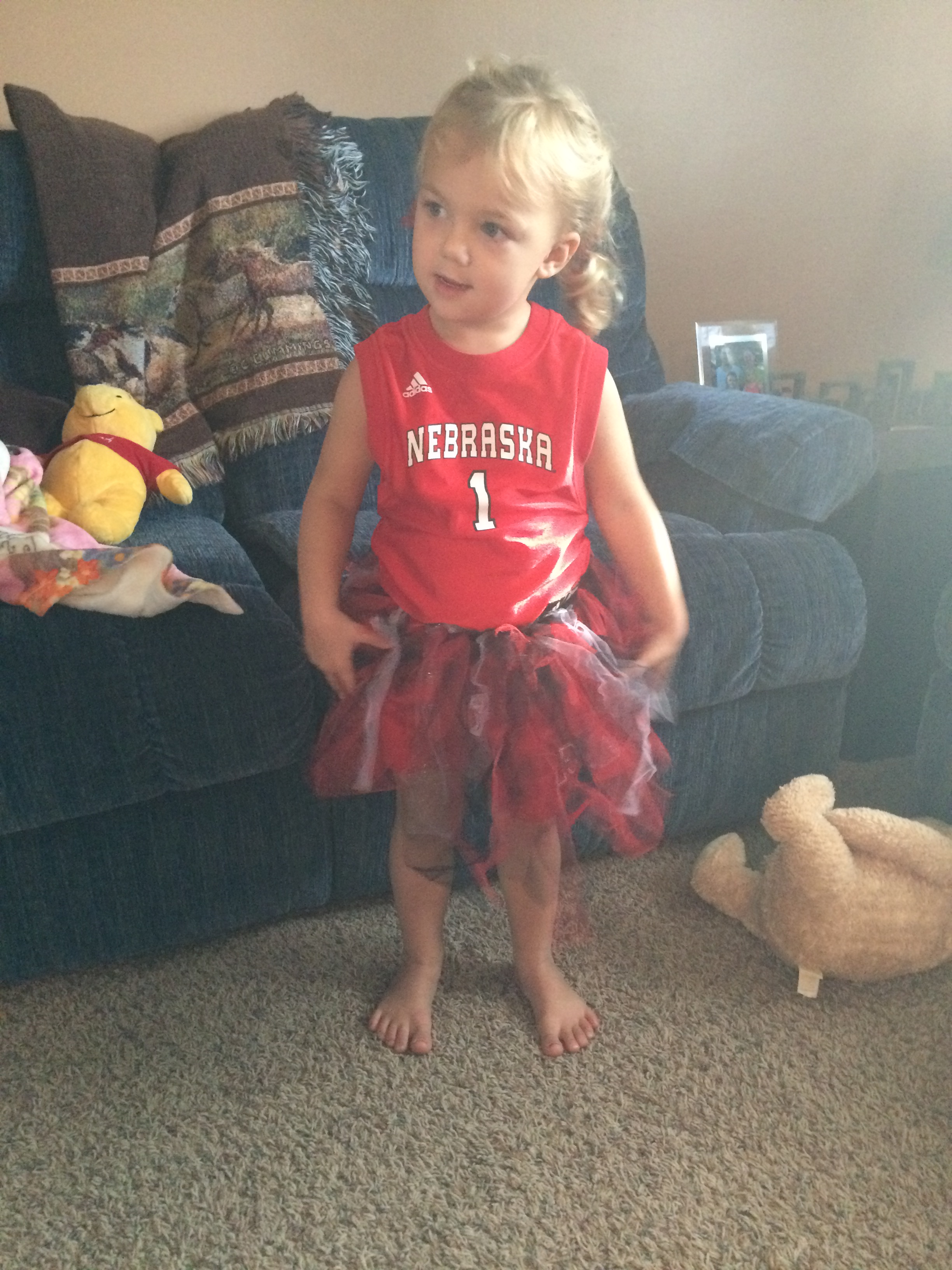 Now, not every Nebraska child is raised this way and not every child will be interested in being a hardcore Husker, not every child will wake up a Saturday in the fall and know that is it game day and grow up having tailgates and parties every weekend or recognizing that Saturdays are dedicated to football. But for those of us parents who are hardcore fans and who love the traditions of Husker Nation, we are more than excited to share that love with our children and watch their eyes light up when they see the mascot dancing or hear them ask for the Husker song and listen to them clap along while Daddy sings:
There is no place like Nebraska
Dear old Nebraska U. Where the girls are the fairest, The boys are the squarest, Of any old school that I knew.
There is no place like Nebraska, Where they're all true blue. We'll all stick together, In all kinds of weather, For Dear old Nebraska U!
How I became a Husker
I was not born here, I was not raised here, but from the time I attended my first Husker game in high school while volunteering to sell and clean up stadium seats, from the first time I saw the Nebraska facilities and walked out into the sunlit roar of 90,000 fans that sent a thrill up my spine, I have been infected with the Husker fever.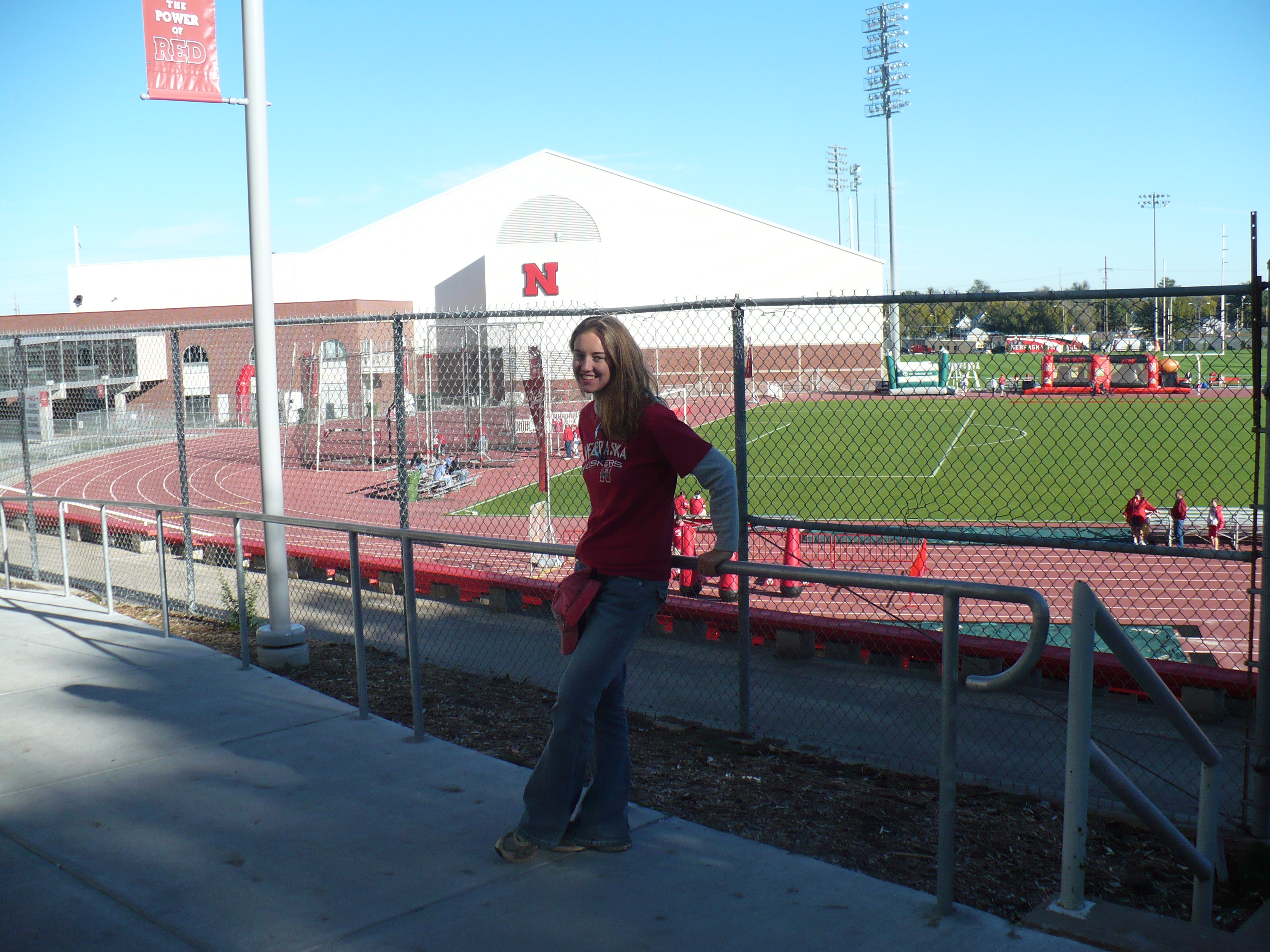 Since that first game day experience, I have sat or rather stood, in the student section for many home games while I finished college and received my degree at the University of Nebraska stamped across it. I have cheered the cheers and raised my shoes at each kickoff, and stood under the Nebraska "N" Banner while the band plays. I have felt the thrill of the tunnel walk and let my red balloon go up with a thousand others at the moment of the first touchdown. I have learned the "three and out" hand symbol for the "Blackshirts" and hugged my husband through the amazing passes and the devastating fumbles.
I have handed in my spouse students tickets while my husband finished his degree and my first daughter's tickets when we took her as a baby, I have used a coffee mug that says Nebraska Alumni and worn a red shirt that says "I married into this" with big white "N" across it. I have sported a black shirt with "Future Husker' written across it and an arrow pointing down to my growing baby bump.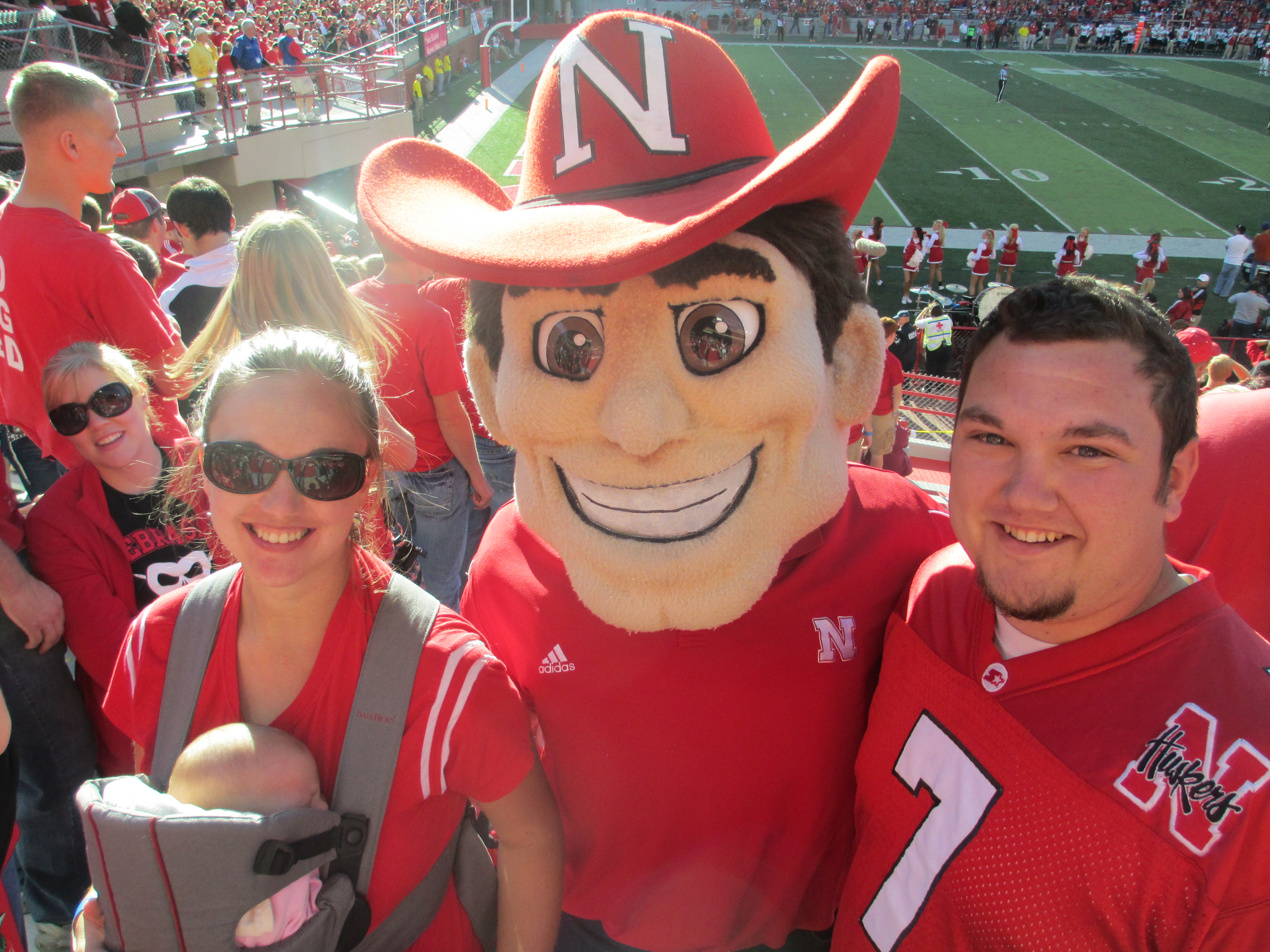 Nebraska Babies
My kids were labeled as Huskers even before they were born and they attended the games in-utereo and when they were babies. Maybe that is why they recognize Nebraska football at such a young age or maybe they just are attracted to the balloons and the mascots and the band music that are all great toddler eye catchers. But whatever it is, it is a wonderful feeling for an Ohio-born, Nebraska at heart girl to have daughters that are Nebraska born and Cornhusker fed in the land "where the girls are the fairest." Whether we win or lose, there is truly "no place like Nebraska."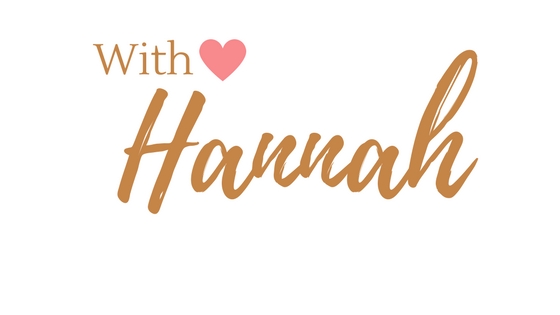 "Finally, brothers and sisters, whatever is true, whatever is noble, whatever is right, whatever is pure, whatever is lovely, whatever is admirable—if anything is excellent or praiseworthy—think about such things" Philippians 4:8.