**This is a sponsored post in partnership with Perennial Relations. The content is written by one of their clients in the event planning industry. See full disclosure here.
Whether you are planning to celebrate a birthday, graduation, holiday, or corporate event you want it to be memorable and perfect. Recently HGTV online released some party planning tips to take the stress off of what should be a fun occasion. While choosing a venue and theme is important, the most crucial parts of planning an event are starting early and staying organized. In fact, you can use a planning checklist to simplify your process.
Keep several lists on hand and be sure to update them- a guest list, master to-do list, and a shopping list. Highlight the things that are important. Once the big picture is in motion, be sure to pick out a fun theme to plan your party around. Also, be sure to invite your guests in plenty of time. Although online invitations are gaining popularity, an evite can't match the personal touch of a hard copy invite.
The drinks served at your gathering can go a long way toward setting the atmosphere. Consider simplifying the process by setting up a self-serve bar. However, don't forget to greet guests with drinks near the entrance to set the pace. Also, it might be fun to create a specialty cocktail specifically for the occasion. As far as food goes, serving appetizers in lieu of a sit-down meal can help with mingling while giving guests plenty of adventurous food options.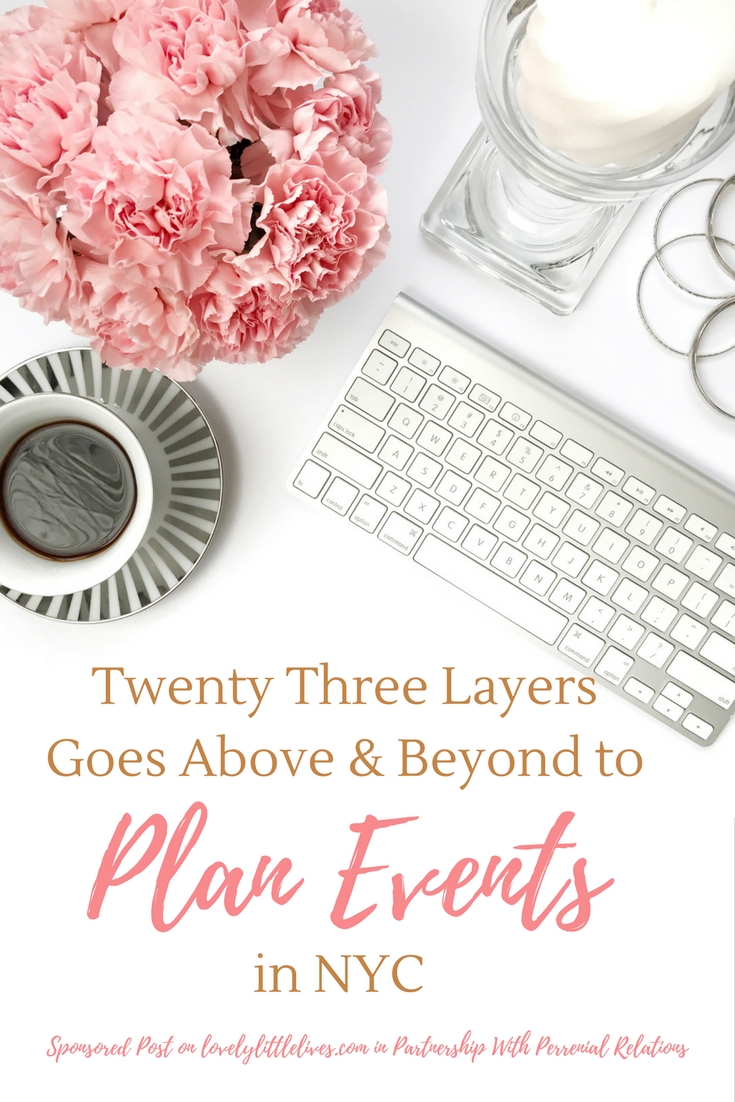 Even with a planning guide, preparing for a big event is a large undertaking. Fortunately for those living in the Big Apple there are event planning companies in NYC, like Twenty Three Layers, ready to do the job for you. Save yourself some stress by allowing this full-service event company to wow your guests with a great party. They are well connected with sought after vendors in the city, and make a good option as corporate event planners in NYC who can impress clients in exclusive venues. Besides corporate events, Twenty Three Layers can plan weddings, galas, and charitable functions among other types of events.
Twenty Three Layers handles everything from start to finish. They even handle photography, venue selection, catering, lighting, printing, and flower arrangements. Their professionals will take care of the details so that you don't have to worry.
Note from Lovely Little Lives: If you are planning a party, I have a free printable that is here to help you get organized and plan out every detail of your next event.

"Finally, brothers and sisters, whatever is true, whatever is noble, whatever is right, whatever is pure, whatever is lovely, whatever is admirable—if anything is excellent or praiseworthy—think about such things." Philippians 4:8