This month is going down in the books as a full, fun-filled month in the Lovely Little Lives Family. Here are some of our favorite June highlights!
Auntie Em's Visit
My sister came out to visit for two weeks at the beginning of June and we had a whirlwind of a time with her, going to the splash park, two local zoos, story time at the library, the children's museum, the lake, a minor league baseball game, and the city gardens. We also had a special girls night where Daddy watched the little girls while the adult ladies went out for pedicures and drinks.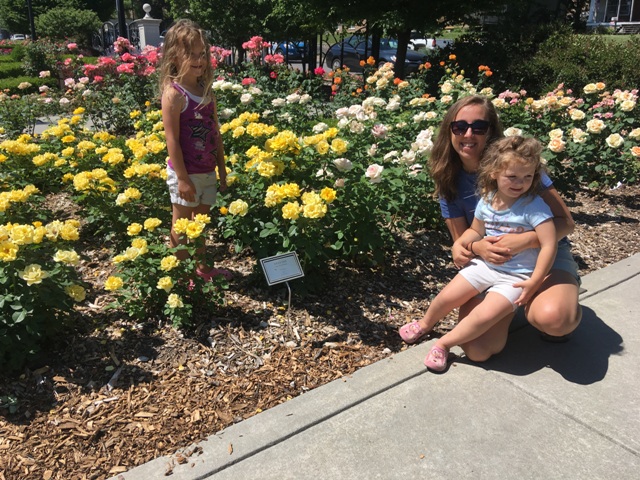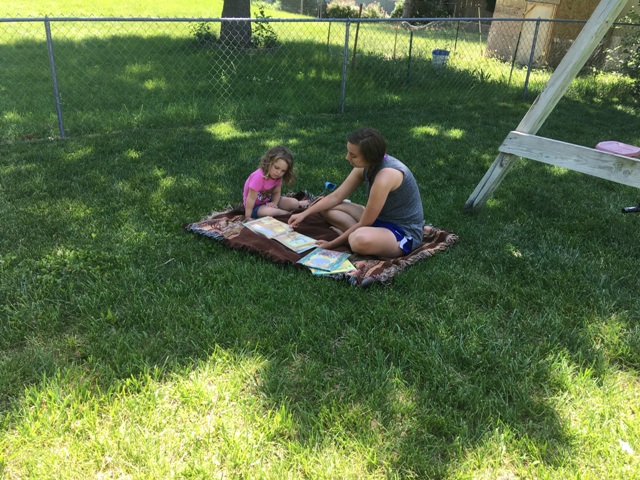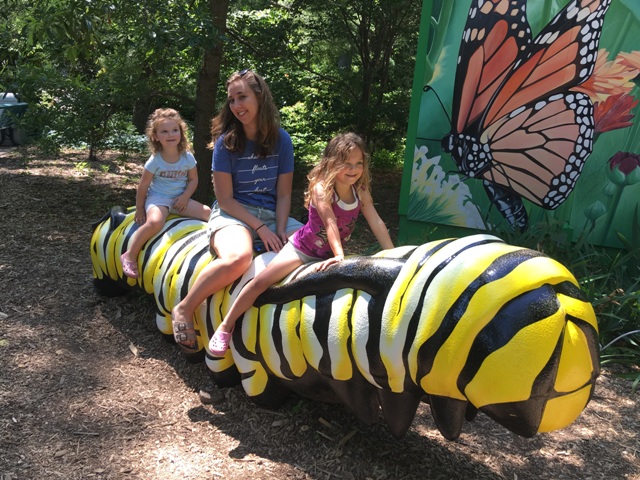 My sister who is starting her teaching career this fall, earned the title current favorite auntie. She babysat and taught the kids new preschool songs on Go Noodle, a youtube channel I had never heard of until she introduced us. Both of my girls love it. Here is a taste of what that's like and it's our current theme music:
There was storybook reading, picnics in the yard, pretend play sessions, dance parties, face painting, crafting and snap chatting fun. We were all sad to drop her off at the airport at the end of her stay.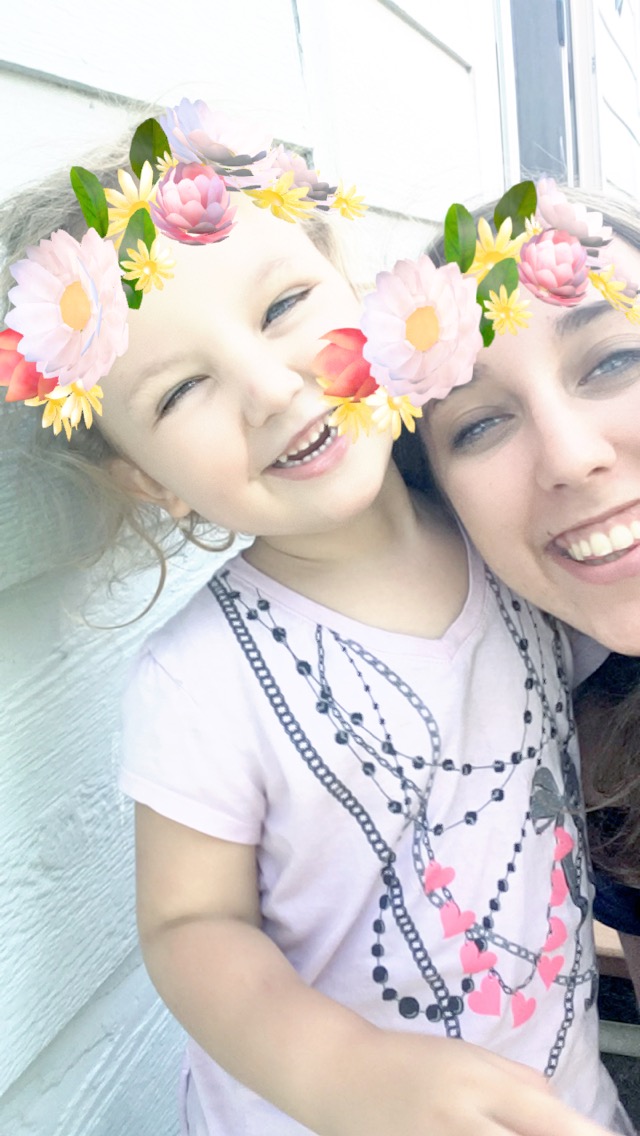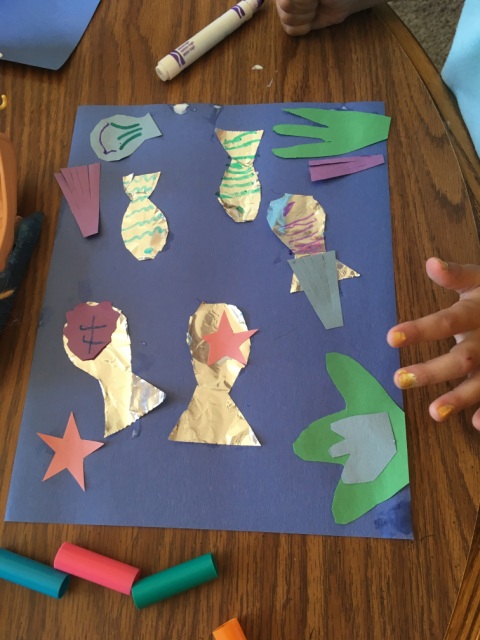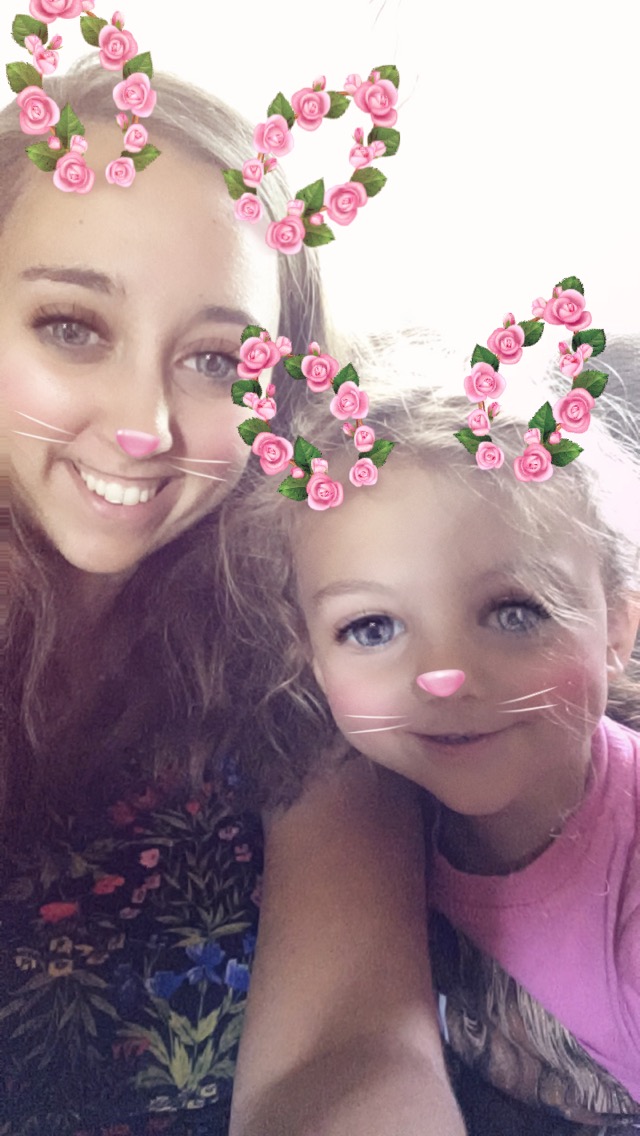 Father's Day
On Father's Day, we celebrated our favorite man with homemade pictures and new dress shoes for Daddy, steak for dinner and our traditional Sunday breakfast after church made by the man of the hour himself, with his little helper of course.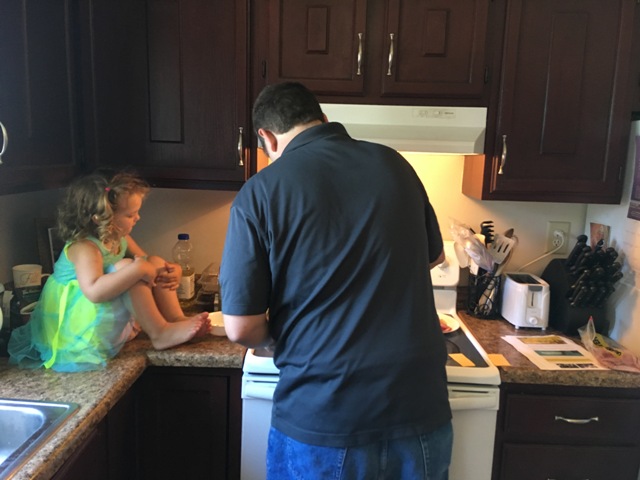 I wasn't able to get a Father's Day post in this year so I just re-shared the one from last year because it still applies to the Daddy of my children.
The big purchase that turned into an impromptu Father's Day gift was a new minivan for all of us! We bought it Father's Day Weekend and took it out for a relaxing Sunday afternoon drive to get Sonic shakes.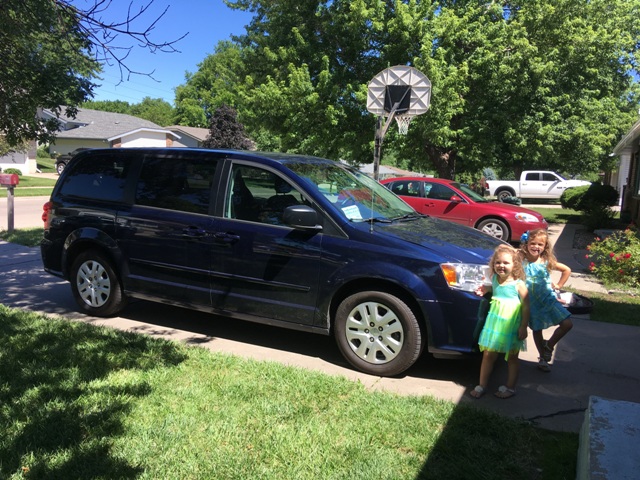 Check out the youtube video of our car ride experience:
Girls Room
We moved the girls from their upstairs room that they have been in since they were babies, down into a larger basement bedroom. I've been busy reorganizing, relabeling and repainting areas of their new and improved bedroom. I will probably be doing a post to reveal the whole new arrangement soon but for now here is a sneak peak of their toy shelves that I just finished painting white to match their other furniture.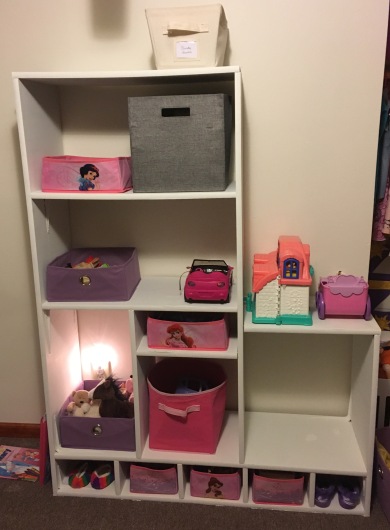 Summer Fun
Besides all these big event happenings, we have also just been enjoying the laid back summer days, catching fireflies in the front yard after dusk, making homemade popsicles, watching baseball, meeting up with friends for weekly playdates, splashing in the baby pool on the deck and of course, playing with all things Barbie and princess. Just checking off our ultimate family summer bucket list. You can snag yourself a free copy below:

Here is a snapshot of what these two have been up to this month.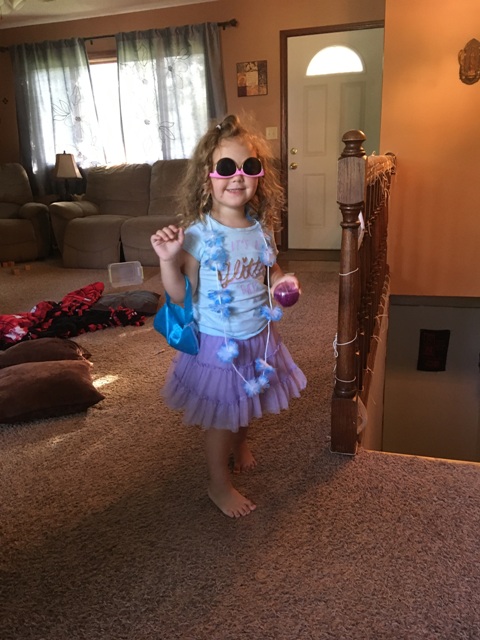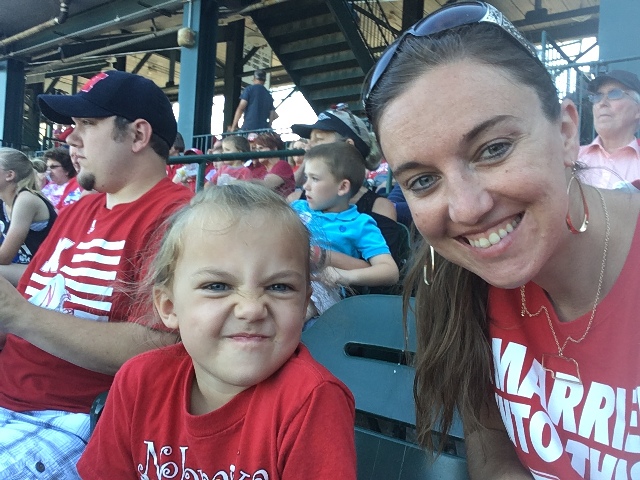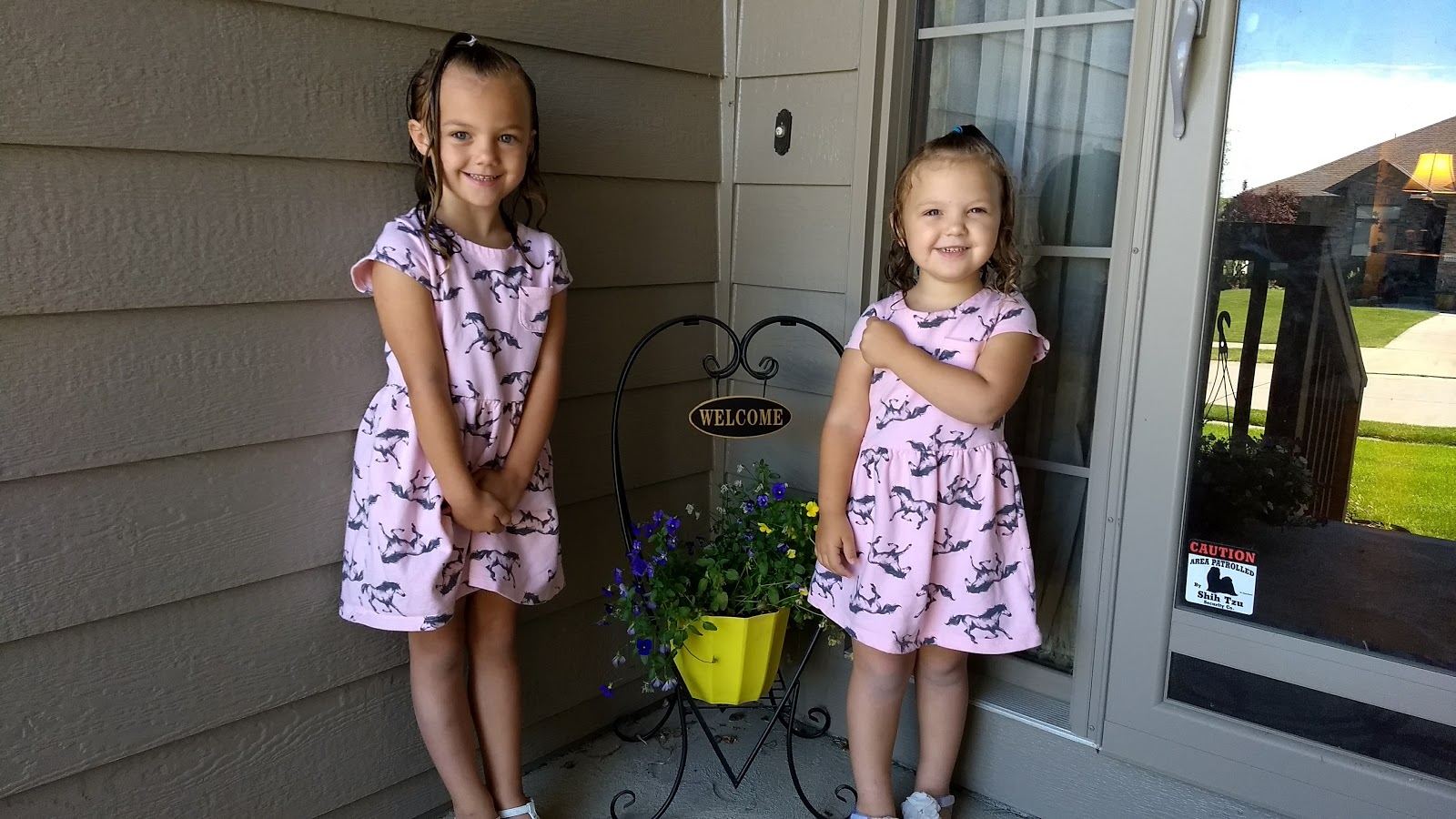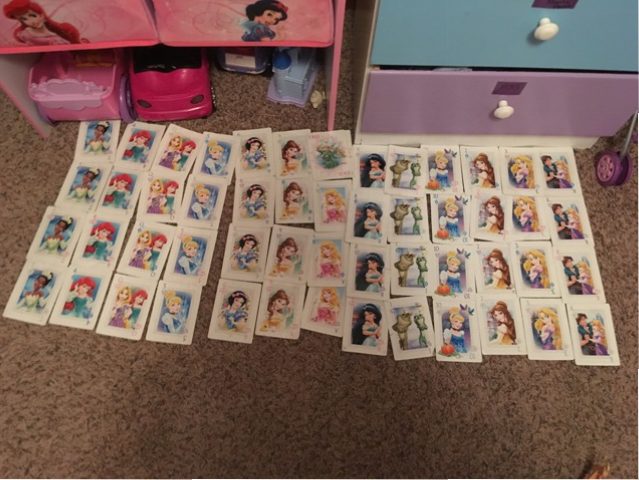 They love their princess jumbo playing cards. Perfect for matching, lining up and using as props while singing the coordinating princess songs. Heather did the above arrangement all on her own. She was so proud of it and so was I. Sometimes their intelligence and imaginations amaze me. Below are some affiliate links for the playing cards which means if you buy through the link I get a small commission. See full disclosure here.
My June Highlights
I'm currently reading The Lightkeeper's Ball by Colleen Colbert. This is the third book in the Christian romance series called the Mercy Falls Series and I absolutely love it.

I've been doing some fun homemaking tasks which include reorganizing the fridge, the pantry and buying new wall decor at Hobby Lobby. I'm so excited about these half off deals! I also purchased some lovely prints from Hope Ink company and I'm really pleased with how they compliment my living room wall.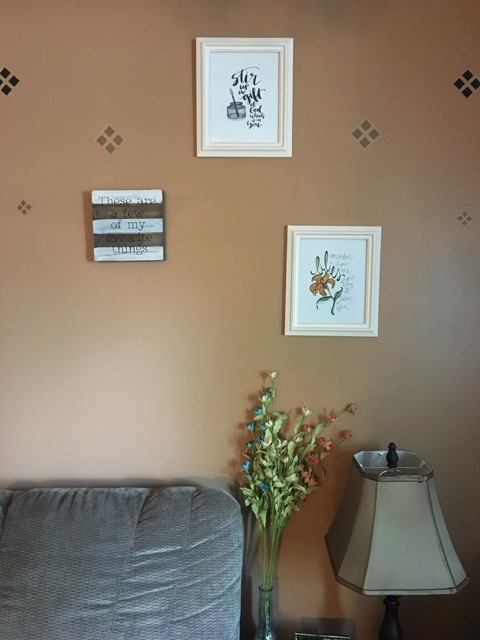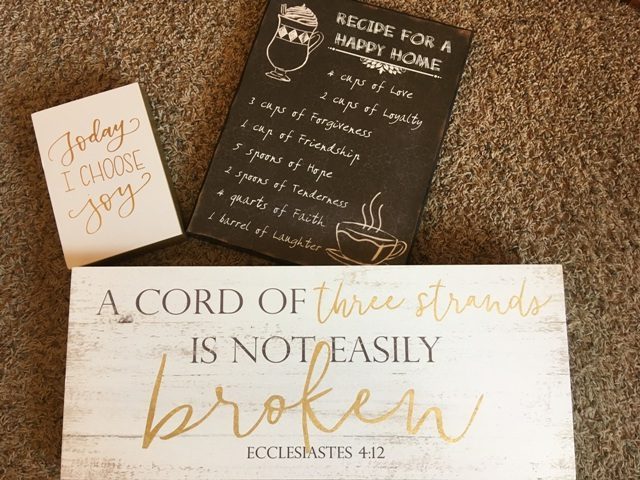 Recent Posts
Here are my featured posts for the last few months since I haven't shared all the updates in a while.
My guest post on motherhood on one of my favorite sites Acreage of Grace – This is How I Mom
My Catholic Mom Features – Spring Cleaning for Your Heart and Home
Living the Feminine Genius in the Midst of Our Secular Culture
Gospel Reflection for Matthew 7:1-5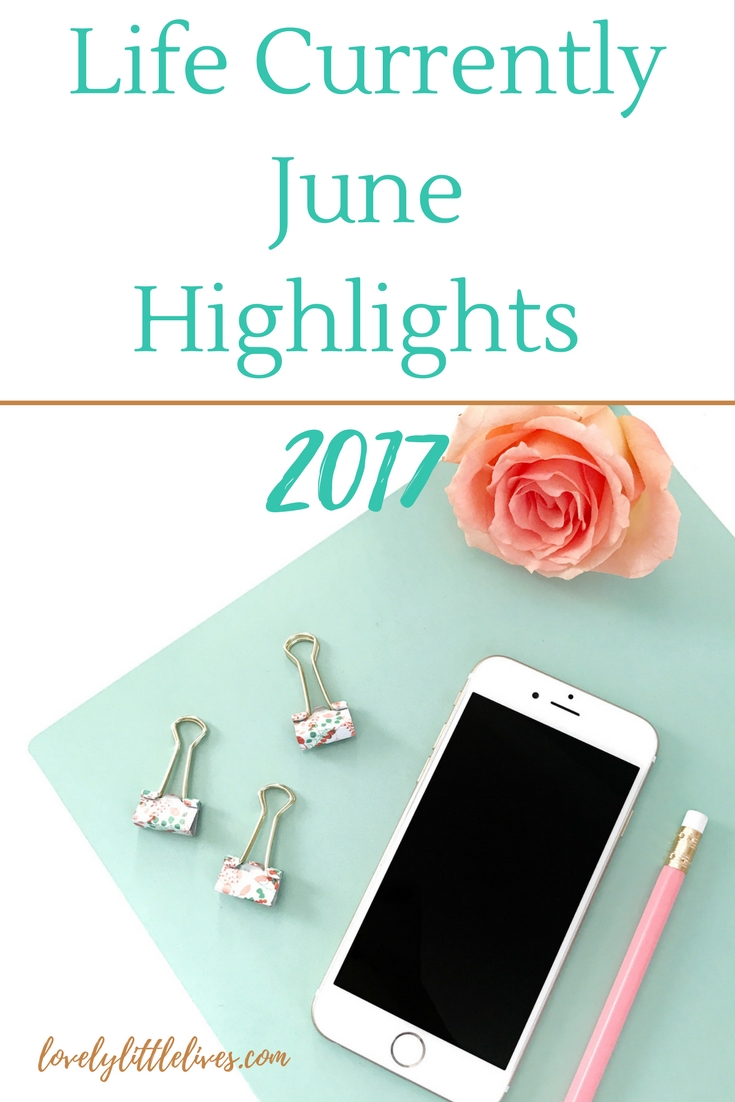 Current Posts on Lovely Little Lives
My most popular post yet with 1K shares!!! – Ultimate Family Summer Bucket List
Guest post by a fellow mom and writer about organization – How Organizing Your Home Could Reduce the Need for Cleaning Significantly
I think that about does it as I sign off in these last few minutes (literally) of June 2017. I'll leave with one of my favorite June quotes that I've turned into a pretty graphic with my two daughters in the background.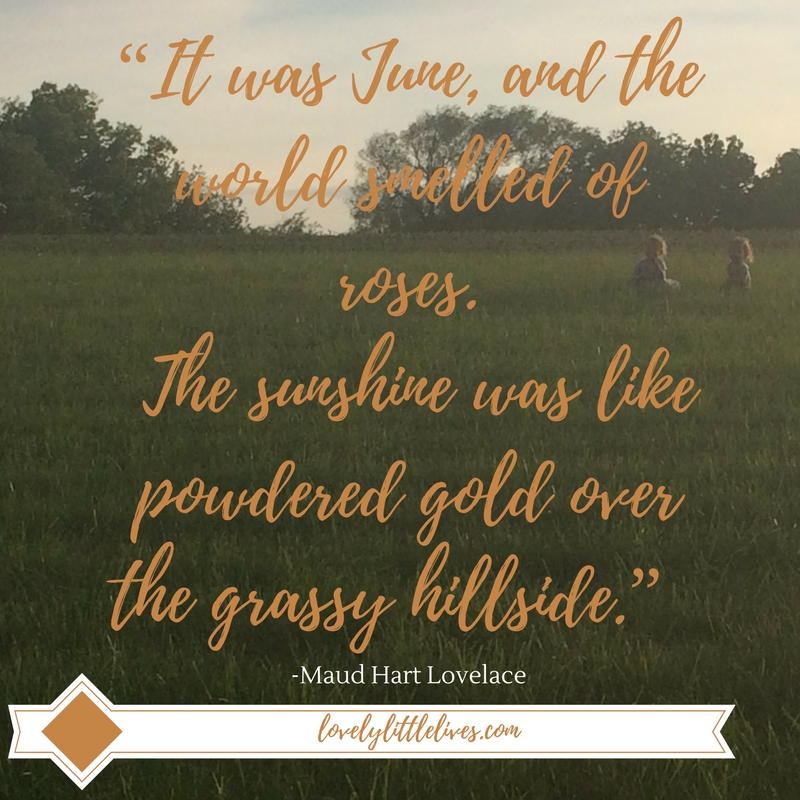 "Finally, brothers and sisters, whatever is true, whatever is noble, whatever is right, whatever is pure, whatever is lovely, whatever is admirable—if anything is excellent or praiseworthy—think about such things." Philippians 4:8