This week as the attention turns towards being thankful, it seemed an appropriate time to look back on the many fond memories and fun moments we have had this fall. Here are some of our favorite activities we're thankful for this fall and perhaps these will inspire you to create similar moments with your family, (if you don't already).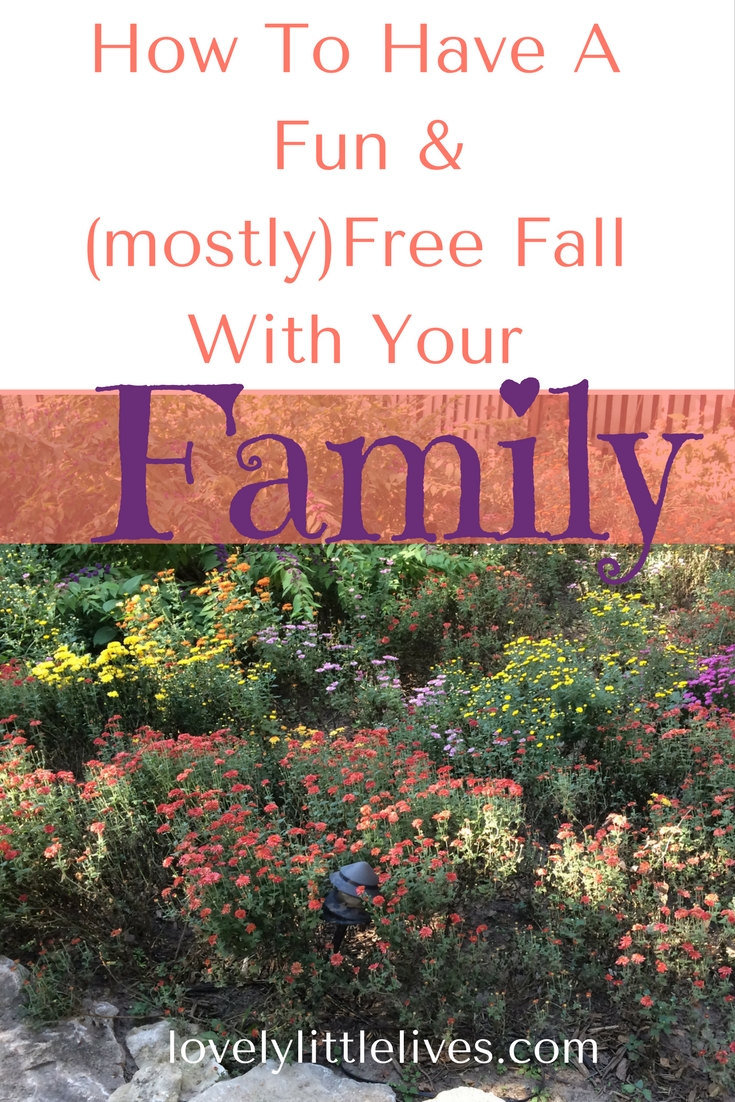 Affiliate links included below. See full disclosure here.
Outdoor Picnics
You can't beat picnics and eating outdoors! It's a novelty in our house to eat snacks or finger food lunches outside on plastic flower plates, either sitting at the patio table or plopped down on a spread blanket.
Tea Parties
We have developed a recent love of tea parties here. We get out my Great Grandma's china and pour water or juice for the tea. Usually I find some crackers or cookies to go with it. Then we sit in a circle and do "cheers" with our tea cups while trying not to chip or break a single dish. So far, so good.
Cozy in Tents
The girls love tents, both blanket tents in the living room using every chair in the house, or using their pop-up Disney Princess tent where they can both just barely fit. They like to grab their pillow pets and fleece blankets and cuddle up together.
This pop-up tent and tunnel is very similar to the one we have:
Boxes and Stickers
Often the simplest materials are the most fun to little kids including super-sized cardboard boxes that they can fit in. Give them some crayons to color the cardboard from the inside and listen to the quiet. 😉 Stickers are also fun to stick on paper, coloring books and skin. We got a set of free Disney stickers in the mail and they absolutely loved sticking them all over their arms!
Shopping
Shopping with my kids is not something I try to do too often because it doesn't always go well, but on those days that they are in a good listening mood, a short shopping trip can be fun and memorable. Like the day we went to Hobby Lobby and found this adorable little sign for half off and then went across the street to find new shoes at a kids' consignment store. When it comes to buying them shoes, I usually have to bring them with me to make sure the shoes fit correctly. But fortunately, the consignment store has toys and books that they can sit down and play with while I shuffle through the shoe bins!

Deck Time
We quickly fell in love with our new deck that was renovated at the end of this summer. The old deck was about to fall apart so this new space with fresh glossy wood and a larger square footage has become a favorite place to relax, talk, eat, giggle and play. The girls love to take out their blankets and the sofa throw pillows to "get cozies" as they say. I can't wait to add some outdoor throw pillows, lanterns and other accents for next spring. Sometimes the little things are the most satisfying!
Housework Can Be Enjoyable
My kids, surprisingly enough, actually like doing chores like dishes and laundry, they think it's fun. So sometimes when they are underfoot in the kitchen during dinner prep, I put them to work. Since they are so young, at the moment, I don't yet have a chore chart, but in a couple of years I want to develop a more consistent daily chore schedule. For now, I will enjoy their sporadic moments of willing helpfulness.
Rainy Day Fun
Boots, raincoats and a yard full of muddy puddles and wet surfaces makes for an exciting way for kids to spend a rainy day. Fortunately, this fall has been warm so even the rainy days were not too chilly until November. Which is why my barefoot-loving daughters were outside without hoods or boots for part of the time.
And of course, mom prefers to spend the rainy days indoors, wearing fuzzy socks and sipping hot coffee.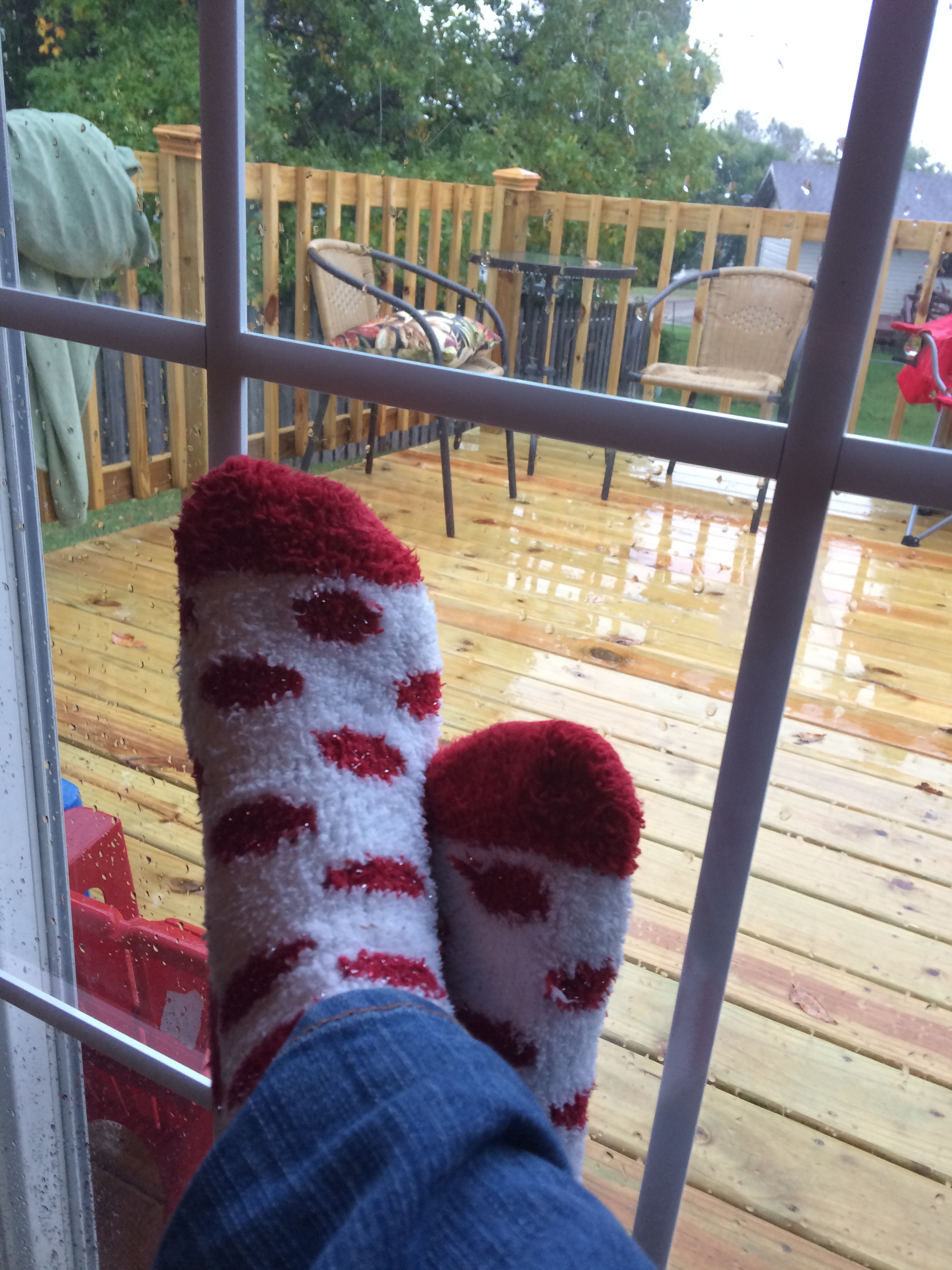 Hiking in Parks
Outdoor hiking trails and children-friendly nature centers are a wonderful way to get out in the woods (especially when you live in the city like we do) and enjoy a leisurely afternoon in each other's company. A bonus is when the park has child-oriented outdoor play areas like hollowed out logs for them to explore.
Go to Playgrounds
When the weather is warm, there is nothing more fun to a child then running around in the open air, sliding down slides, swinging on swings and climbing on playground equipment. It's always a novelty and always seems to suffice for hours of entertainment.
Backyard Playtime
Often my daughters find unique ways to amuse themselves in our fenced in back yard, including swinging in their fluttering dresses, exploring under the deck and hanging out in their "clubhouse", which is the corner of the yard behind the tool shed lined with a cluster of small elderberry trees. They take toys and sticks back there and pretend they are "fairies in the woods".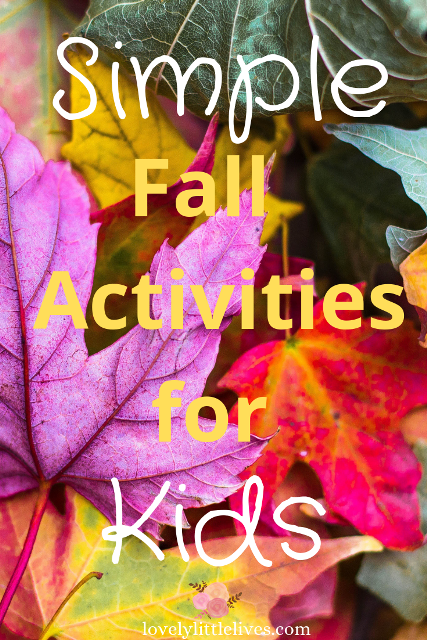 Bake Together
My daughters love to "help" in the kitchen whenever we make something. They pull their chair or the step stool over and request to stir, pour and touch during every part of the process. Once she turned four, Heather has actually been able to help and follow directions without just spilling ingredients everywhere.
Simple Crafts
I am not a huge crafty person, but now and then I pull out the construction paper, scissors, and glue and find inspiration on my Pinterest Craft Board using the items I already have around the house.
Mother Teresa craft using her quote: "Do small things with great love" and tracing a heart on paper and then cutting out hand prints to glue inside the heart:
Movie Nights
Now and then when we are home and relaxing in the evening, we make popcorn, gather the blankets, turn off the lights and have a family movie night. Finding Dory, The Emperor's New Grove and The Peanuts are a few of our favorites.

Fall Traditions
The last few years, as our children have grown from immobile babies to active, energetic kids, we've developed a few family traditions that we only do once a year in the fall: a trip to the pumpkin patch and a visit to the apple orchard. Both are huge hits with the kids and perfect activities for the whole family! Both of these activities are a bit pricey but totally worth it.
Admiring God's Creation
Fall is the perfect time to get out and appreciate the changing scenery, the vibrant colors, the crisp fresh air, and the glory of God's nature. Walking along paths, lounging in the backyard,  or riding on horseback are all great ways to slow down, take deep breaths and enjoy the season around us.
We are going to miss all the gorgeous fall weather we were blessed with this year now that it is finally getting too cold to enjoy these same activities. But we sure did love the fall while it lasted and we are thankful for so many fond memories during this season!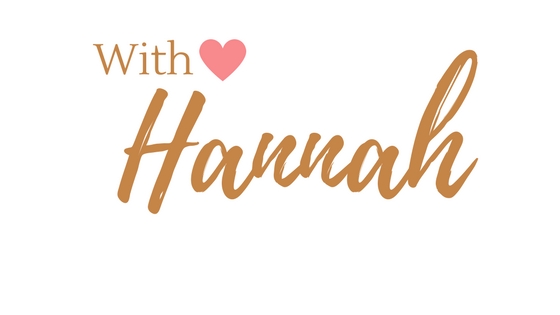 "Finally, brothers and sisters, whatever is true, whatever is noble, whatever is right, whatever is pure, whatever is lovely, whatever is admirable—if anything is excellent or praiseworthy—think about such things." Philippians 4:8