Leaves are turning colors, swirling down, settling in the grass. Boots are crunching them underfoot. Children are back to school, pumpkins are ripening and twilights are darkening earlier. Fringed scarves are being draped around shoulders, jackets are being buttoned up, footballs are being thrown across yards, apples are being picked, Halloween costumes are being selected, pumpkin recipes are being baked. It is fall time and we are living it in all it's festive loveliness.
How do we stop and savor the fall or any season really? Life is so busy and time flies by so fast. We get caught up in the day to day routines, the meetings, and schedules, driving children to activities, making sure we have all the ingredients for dinner, paying the bills on time, answering phone calls, getting distracted by social media, playing catch up with piles of laundry…..the list goes on.
As I enter the third trimester of pregnancy this week, I am astounded at how fast time is moving and how quickly my third daughter is going to be making her debut. I am amazed that summer is already over and the long-anticipated preschool program for my oldest child has already been in session for three weeks. How is that even possible?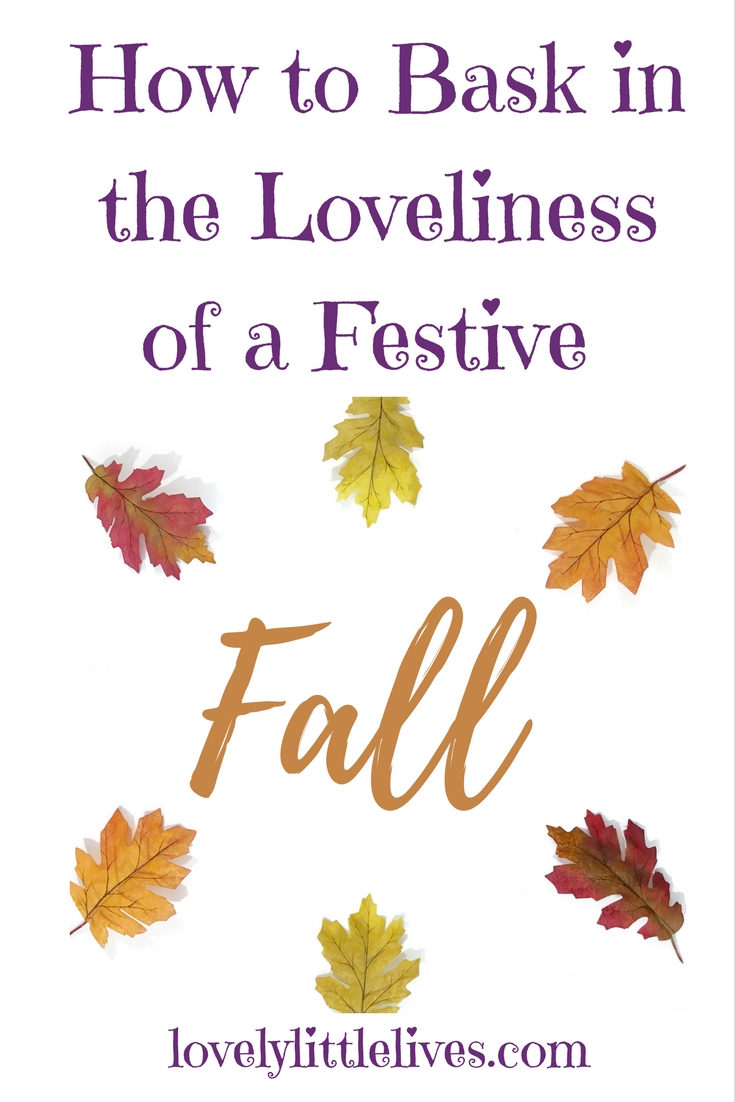 If we don't stop ourselves and enjoy life in the present moments, it just passes us by. I know this all too well and I bet you do too. So, like I was committed this summer to have an intentional and absolutely lovely summer season with my family, now I am committed to bask in the loveliness of the fall season with my family. How do I plan to do this? By slowing down, simplifying my life and making time for all the little moments and lovely seasonal activities. It does not have to be complicated or overwhelming, but I firmly believe that in order to fully enjoy the next few months I need to have a plan.
It does not have to be complicated or overwhelming, but I firmly believe that in order to fully enjoy the next few months I need to have a plan. It seems ironic to have to make a plan to stop and savor the season but that is the nature of our fast moving, social media crazed society. I'm as guilty as anybody of being wrapped up in screens and schedules and deadlines. So I need ways to remind myself to intentionally bask in the loveliness of fall.
Festive ways to bask in the loveliness of fall
Click To Tweet
What this means is that I look ahead to the next few months and then write down, schedule in, and plan out all the fall-related events and experiences I want to check off.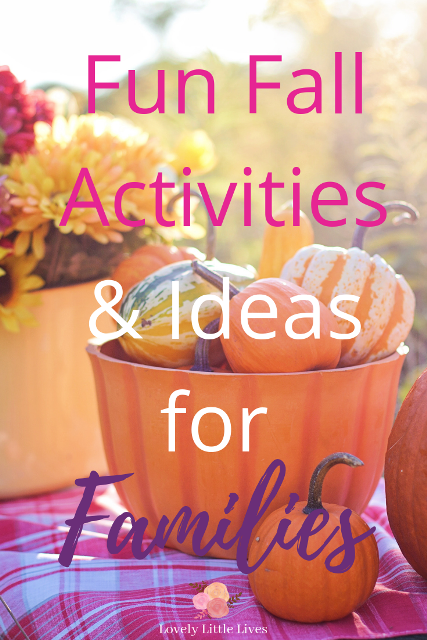 Festive Fall Activities
First of all, I make sure to schedule in plenty of family-friendly fall activities.
I go on Facebook and search for local fall-themed events that we can all enjoy together. For instance one of our local parks has a fall festival and we usually go to the farmer's market, the pumpkin patch, the apple orchard, and multiple high school and college football games as well as kid-friendly trick or treating events. I schedule all the events out on our calendar so that we are sure to make time for them.
50 Ideas to Make This Your Best Fall Ever
How to Feed Your Fall Apple Addiction
5 Summer Activities You Should Be Doing in the Fall
Family Friendly Fun Fall Activities
Fall Recipes, Decor and Fun – Everything You Need For a Fantastic Fall
Crafting Time
I find a few crafts to do with my kids and scatter those throughout the fall months and make sure I have the supplies to make them. If I'm feeling especially ambitious I will put together some decorative fall projects for the house.
DIY: Preppy Pumpkin + Clean Up
Lovely Fall Recipes
I look up new fall recipes to try. I find I'm more motivated to try new recipes when I'm having guests over or going to a party so I make sure to schedule in some playdates, football watch parties and dinner parties with friends and family.
Do-It-Yourself Healthy Pumpkin Spice Coffee Creamer
A Healthier Apple Crisp Recipe
Apple Cinnamon Protein Pancakes
Caramel Apple Cider & Fall Weekend Fun
Quick & Easy Apple Cider – Three Ways
Hot Mulled Apple Cider Sangria in Crock Pot
Fall Decor
I like to decorate my home for each season and fall is no different so each year I pull out my fall decor boxes and give my house a festive look and often find new items to add from Hobby Lobby.
3 Home Decor Pieces That Bring Fall Into Your Home
See how I spruce up my kitchen for fall in this video:
Fall Fashion
Fall is also a great time to freshen up my wardrobe and to buy new clothes for my kids to replace their outgrown ones from last year. I mostly shop at Once Upon a Child consignment store for my kids and at JC Penny for me. I also love to shop online and Amazon is always bound to have an awesome fall collection to choose from.
Affiliate links included below which means if you click through or purchase something through my links, I'll receive a small compensation at no cost to you. see full disclosure here.




You can check out this post for even more Fall Fashion Inspiration.
How To Dress in Fall Fashion While Living in Warmer Locations
Catching the Glimmers of Loveliness
I'm a planner and I love to plan out my family's life but I make sure to leave room for those spontaneous fall moments as well. The key is to continually refocus on the beauty of God's creation in nature and to bask in the loveliness that is all around us. We need to remind ourselves to put down our phones, lay aside our thousand worries and just give ourselves a little time and space to notice the beautiful glimmers of fall.

This may look different for everyone but for me it means taking quiet time in the morning to sit on the deck with my coffee and prayer book, breathing in the crisp fall air and watching the leaves turn. Here is a beautiful scripture reflection for fall: For Everything, There is a Season.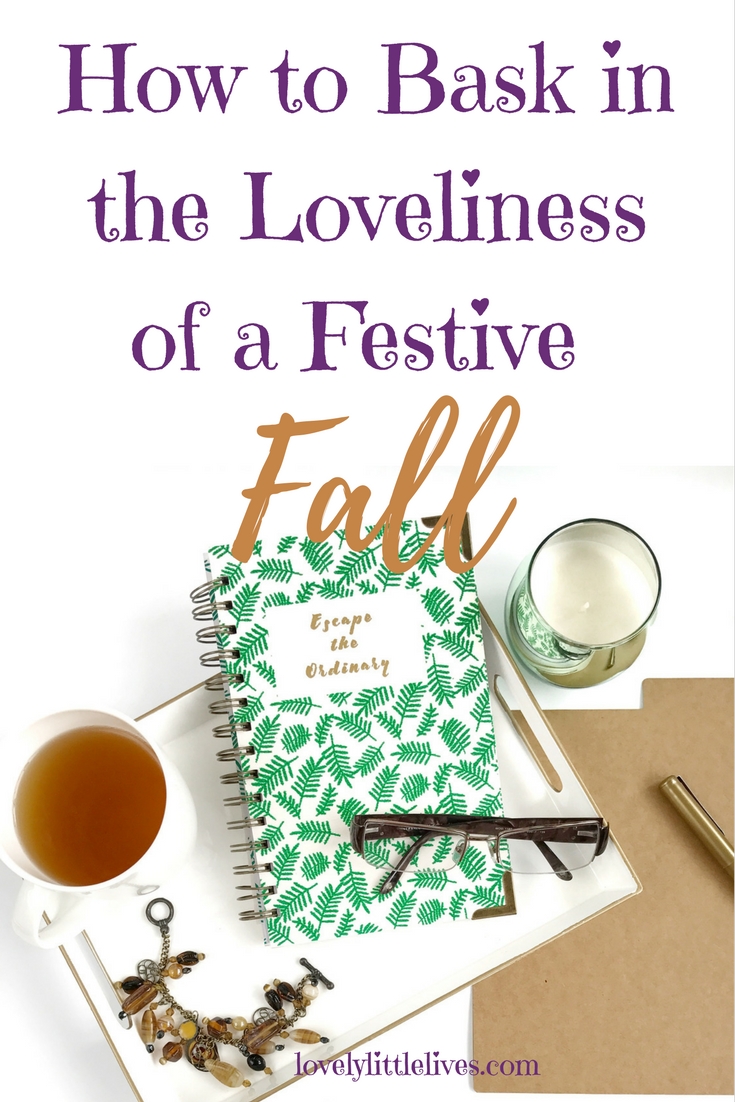 Basking in the fall loveliness also means that I make time to enjoy walks, listening to the leaves crunch underfoot and breathing in the fall-tinged air. It means that I focus on my daughters' delight as they take in all the fall moments with child-like joy. It means I cuddle hand in hand with my husband on our glider and savor the cool twilight while snuggled under a blanket. It means I just take time to be fully alive, to be grateful and be refreshed.
I hope you take the time to savor this fall, because each season only comes once a year and there is no time like the present to start living the loveliness!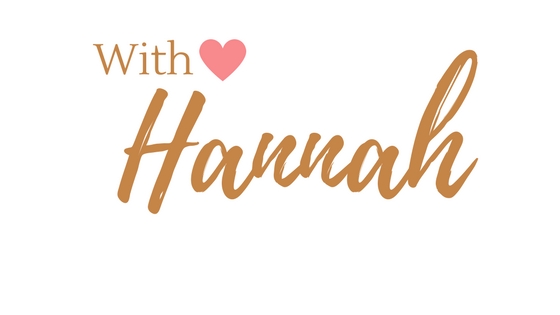 "Finally, brothers and sisters, whatever is true, whatever is noble, whatever is right, whatever is pure, whatever is lovely, whatever is admirable—if anything is excellent or praiseworthy—think about such things" Philippians 4:8.