My blogiversary series is in full swing! I posted the first part of my 4 part series on my actual blogiversary on September 28th, where I discussed how my blog design and approach has transformed over the past year.
Today I'm sharing the resources that have most helped me to grow my blog and how I have done it practically for free. The only cost I have spent so far is purchasing my domain name for $18/year because it looks much more professional and gives your blog credibility if your URL doesn't have wordpress.com attached to the end of it.
This post contains affiliate links. If you click on or buy through one of the product links, I'll receive a small compensation.
All opinions are my own.

See the full disclosure

here.

I will admit that if you can put some money into your blog, like buying helpful courses to learn all the latest blogging tricks and purchasing monthly subscriptions to automate social media interactions and blog promotions, it will help your blog grow faster and smoother. I have seen this in other bloggers' testimonials.

Hey Blogging Friends, Grab Your Free Blog Promotion Spreadsheet!

Click To Tweet

But for me, as a mom of a young family, paying off student loans and our first home, raising children, and saving up for a mini van, there are just too many other expenses for me to justify spending extra money on the blog at this moment.

So I have found ways around spending money such as:
Taking advantage of the free courses available.
Finding free apps, Facebook groups and Instagram communities.
Observing and imitating what other bloggers have done.
Taking good old fashioned time to manually promote myself and connect online.
With that said, here is a list of the top resources that have influenced and helped me grow in the past year and they are the ones I continually go back to when I need more advice.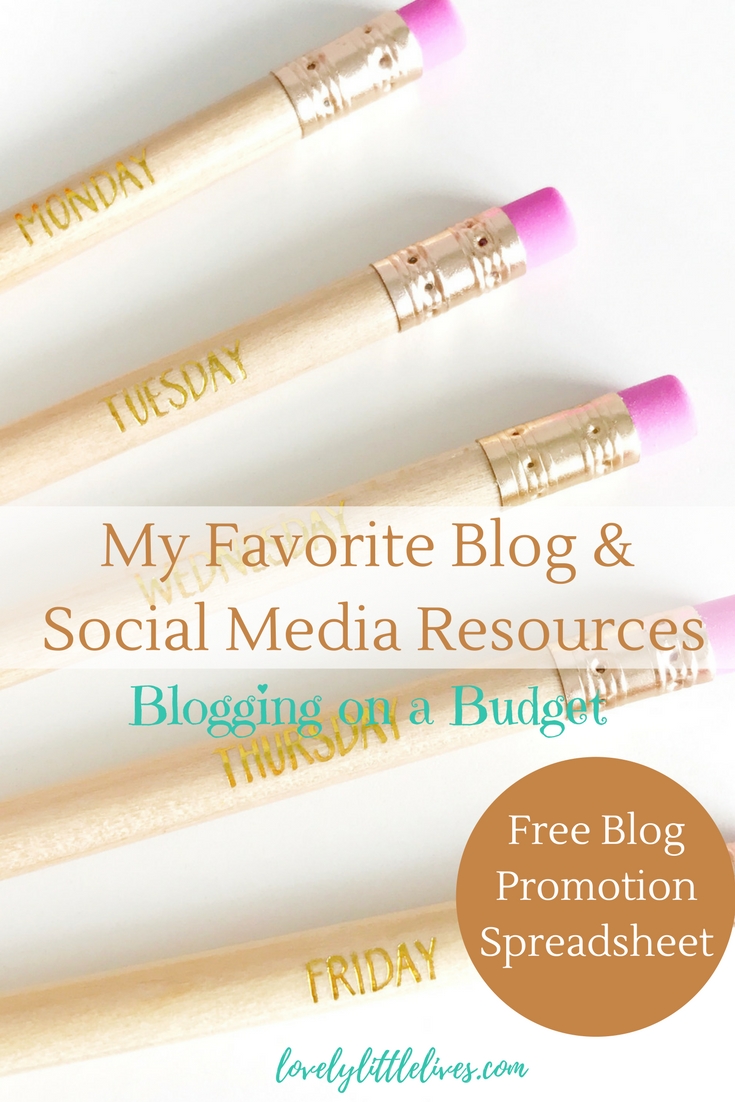 I highly recommend the courses, (I have taken many of the free ones and the paid ones look awesome!) as well as the Facebook groups and online tools listed below. I use only the free versions of the apps I mention.
Jen at Women Winning Online has taught me how to:

Saira at Mom Resource has taught me how to:
Mckinzie at Moms Make Cents has taught me how to:
Abby at Just a Girl and Her Blog has taught me how to:

Krystal at The Daily Femme has taught me how to:
These are the resources that have most helped me to grow my blog and how I have done it practically for free.
Click To Tweet
Amy at Amy Porterfield has taught me how to:
Build my email list
Combine tools to maximize social media performance
Create lead magnets
Extend your content reach
Free webinars such as Free Live Master Class
Paid resources: Resource Library

Other Facebook groups that I love and blogs that I look to the most for inspiration:
And last but not least, two blogs that I have observed and two women that helped me launch my blog off the ground from the very beginning:
I would just like to say a big thank you to all these ladies that have inspired and helped me along my blog journey! You are the ones I seek to imitate and aspire to be like the most and I appreciate you more than you know!
To see how I compile all of this into my weekly blog schedule visit this post: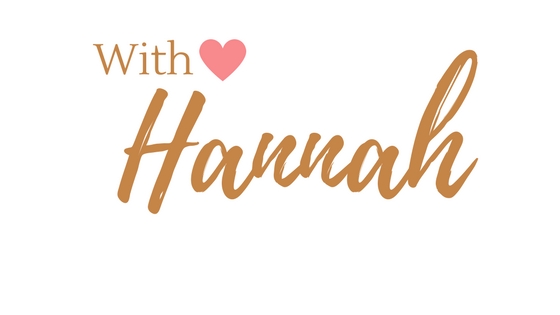 PS. I compiled a Family Life Blog Playlist to enter on the Groove to Write Link Up Party.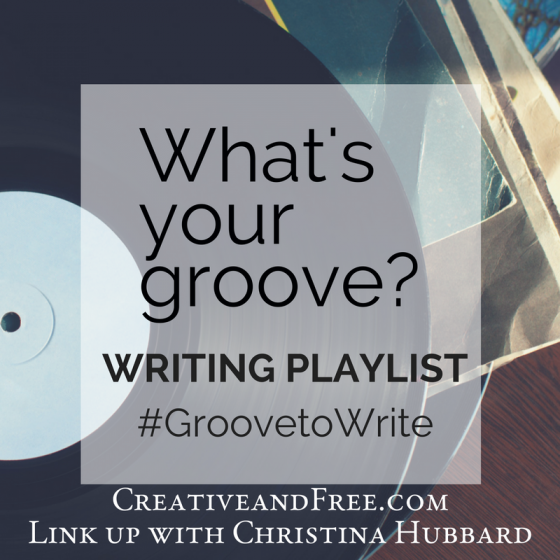 This list includes songs about motherhood, family life, marriage, romance, beauty, faith, pump up music, writing motivators, and my daughters' favorites, because let's be honest, that is what we are usually listening to around here!

*I'm linking up with some of these parties.
"Finally, brothers and sisters, whatever is true, whatever is noble, whatever is right, whatever is pure, whatever is lovely, whatever is admirable—if anything is excellent or praiseworthy—think about such things" Philippians 4:8.