It's been two years of blogging! Here is what no one tells you when you start a blog. This is a two-part series and you are going to want to read both!! I had to split this post into two posts because there were just too many tidbits to squeeze into one piece. You can read part one here and this is part two.
Affiliate links included below which means if you click through or purchase something through my links, I'll receive a small compensation at no cost to you. see full disclosure here.
What no one tells you when you start a blog.
That people are willing to help you out
There have been multiple times where I'm browsing someone's blog and I love their layout or I'm intrigued by a strategy they are using to drive traffic and sales and I want to know more. Instead of just sitting there wondering how they do it, I've started to find their contact tab and email them with the questions I have. So far those that I have emailed have been very gracious in returning my emails with a helpful answer or with directing me to a post they have written about my question. Asking questions in blogging Facebook groups is also a great way to get instant and valuable help.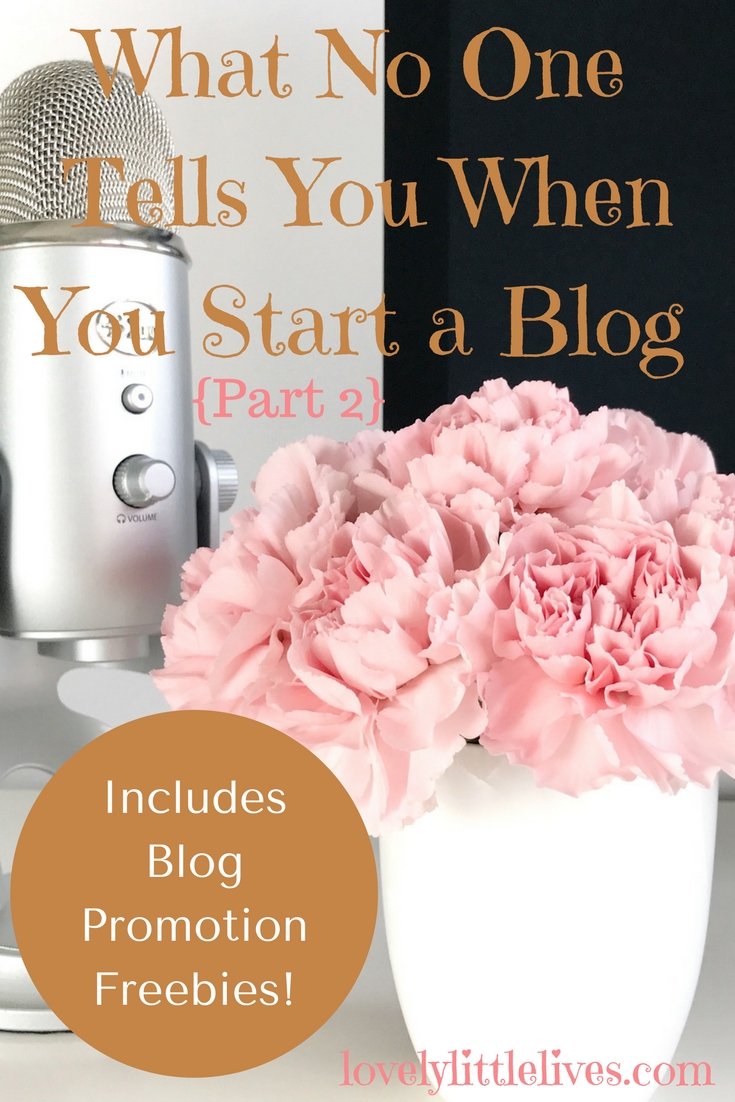 That it's not a get rich quick scheme
I have big dreams to make a side income off of this blog but it hasn't happened yet. I've made some money from Amazon affiliates and a few scattered sponsored posts where companies reached out to me and paid me to publish their articles but it's been nothing consistent or mind-blowing yet. There seems to be much more to it than just sprinkling affiliate links here and there and I still haven't figured out the secret sauce of making a consistent income. I also have not taken any courses on it and I don't have any of my own products to sell which seems to be a big component for other bloggers.


Part of it is I'm still trying to grow my following and my traffic. Many sponsored networks don't offer you sponsored posts until you reach a certain number of followers. Like Linqia starts noticing you once you reach 2500. Here are the listed requirement to join Linqia
Linqia Influencer Requirements
Resident in USA or Canada
Owner of an active blog with posts at least 1x a month
Blog content is at least 60% non-branded/sponsored content
2,500+ social followers or monthly visitors to your blog or YouTube channel
Have an RSS feed (blog only)
This blog is growing at a slow but steady pace so I'm trying to be patient and keep learning all I can about marketing and promotion.
What no one tells you when you start a blog plus free blog promotion printables!
Click To Tweet
That you should have an email list
As a blogger, an email list is important in order to get subscribers and get your content into people's inboxes. This post offers helpful ideas to grow your email list. Women Winning Online has a whole section on why an email list is important and how to grow one from the ground up.
I started out with MailChimp for my email marketing program but I got locked out of my account after I sent an affiliate link to my email list. It was a policy listed in their rules, that I completely missed when I signed up. I switched to MailerLite and I actually like it much better. It seems easier to use and it has graphs to show your subscriber growth as well as options to create landing pages, opt-in forms and automated emails that are all integrated with the subscriber list. It is very customizable with copy and paste features to duplicate the templates you've already set up. Plus the first 1000 subscribers are free and you can send unlimited emails. After you reach 100o subscribers the price goes up to $10 a month. You can use my referral link to check it out for yourself.

That your favorite posts might not be your readers' favorite posts
I feel like I'm still trying to feel out my audience and what they want to read about. There are ways you can speed up this process like creating surveys to send to your email list or asking questions in Facebook groups about what problems people want help solving but I just haven't done that yet. Partially because I still at a loss for what exactly to ask. But there have been some posts that I've written that gained a lot of traction and that readers responded to better than others.
I was not expecting that to happen with any particular post and I didn't do anything different in promoting them so I'm excited to have gained a little insight into what my audience likes. I have my first viral post this summer which was a thrilling experience. Then I had had people respond really well to my organization and meal planning posts.

Learn more about the blogging toolkit here.
That life goes on whether you publish that post on time or not
There is a ton of pressure in blogging and most of it is self-inflicted. You create a plan and have all these deadlines in your head and all these goals you want to reach by a certain date. And then life happens, especially if you are a mom with young children and other responsibilities. Tasks take way longer to complete than you thought they would or you get distracted by a million other things.
So my advice to you (and this is just as much a reminder to myself), is to let go of the unreasonable expectations you put on yourself and not be stressed if you don't live up to your own goals. To be honest, nobody is really paying attention to whether you posted that email newsletter or not or whether your post came out on a different day than last week. Everyone is too busy with their own lives to hold you to such strict accountability, you are not getting graded on a missed deadline like you were in school and the only one who is really feeling the pressure is YOU.
That you should consistent and be present
Although it doesn't always matter if you miss a self-imposed deadline, it is at the same time important to have a somewhat consistent posting schedule. If you don't post at all for a few months, people will forget your blog exists and then you will have to start gaining traffic all over again. This is where automated tools come in handy so that you are a consistent online presence across your social media platforms.
I use Recurpost, BoardBooster, Buffer and the Facebook page scheduler so that even if I don't have time to create new posts for a few weeks I'm still showing up in the social media newsfeeds. Consistency also helps your growth, even if you are not actively participating in promotion groups constantly. For instance, on Facebook, I've recently started posting twice a day instead of once a day and I've seen my likes and engagement increase dramatically.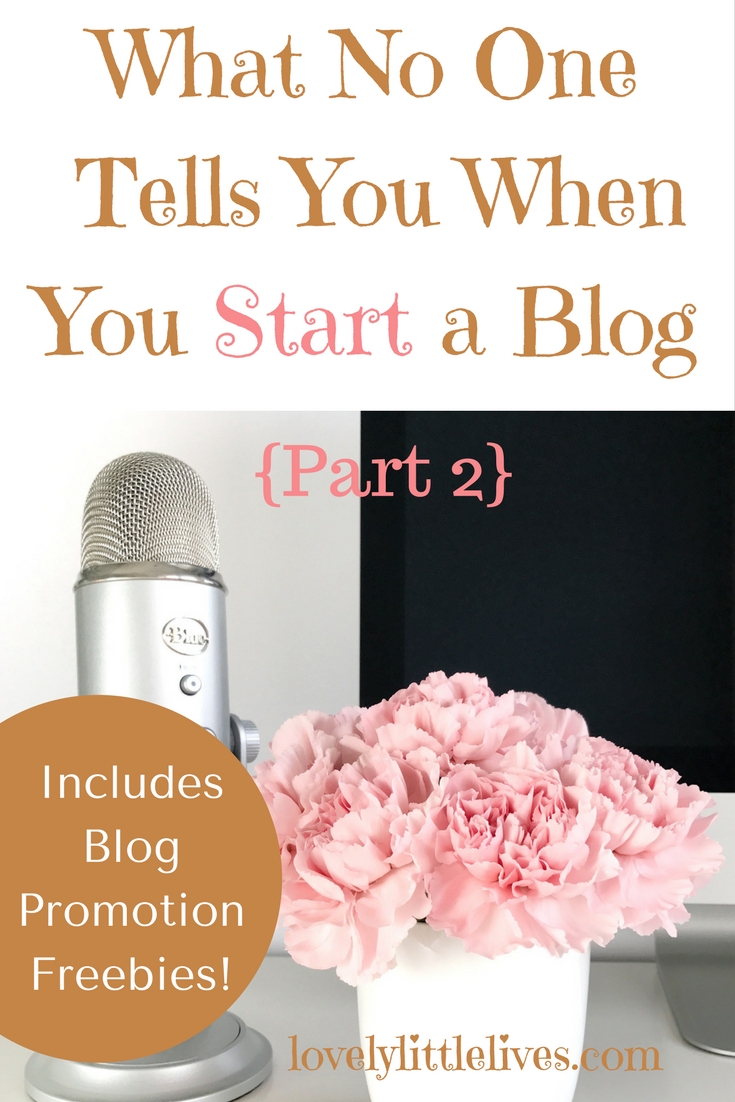 That you desperately need an automated Pinterest scheduler
I've read pretty much on every successful blog that Pinterest has been a game changer for their traffic, their product sales, and their subscriber growth. They all recommend automated Pinterest schedulers because again it's a tool that saves a ton of time and it plays into the Pinterest algorithm to get your content and your account in front of more eyes.
For the longest time, I held off on setting up a Pinterest scheduler, mostly because I didn't want to pay for it and I just tried to be on Pinterest weekly and pin manually. But I finally threw in the towel this past month and signed up for BoardBooster as well as for a course to help me get started. It's the first course I've paid for, every other resource I've used so far has been free. I've been selective about what I buy for the blog but this was so worth it. Within my first week of finishing the course and implementing the strategies my Pinterest has gone from 32K monthly views to 72 K monthly views and it keeps rising daily! I also have seen the highest amount of traffic EVER on my site this month and I think it's safe to say that is due to BoardBooster and following the invaluable tips from the BoardBooster Breakthrough course.
These are some of the lessons I have learned since I started on this blogging adventure. Don't forget to check out the first post in this two-part series here.
And if you want two freebies to help you promote your blog in an organized and timely fashion, then you are in the right place: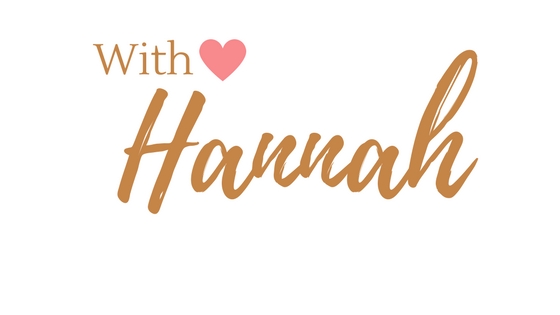 "Finally, brothers and sisters, whatever is true, whatever is noble, whatever is right, whatever is pure, whatever is lovely, whatever is admirable—if anything is excellent or praiseworthy—think about such things" Philippians 4:8.