I've seen many posts the last few weeks listing off ideas and goals for summer so I thought I would hop on the bandwagon and share mine.
A Busy Mom's Summer Bucket List
I created a list just for moms because if you are busy like me, chasing kids, potty training, and keeping up with the laundry, it's easy to forget to RELAX and actually enjoy summer. I have found that if something is on the calendar than it doubles the chances that it'll happen, so I will be officially scheduling the items below that I for sure want to check off in the next few months.
Plan a fun and refreshing summer with these simpler bucket list ideas for the whole family!
Click To Tweet
I hope to spend some time on spiritual and intellectual growth as well through reading, reflection, and prayer, which I will definitely have to schedule in since they take more effort and discipline. I plan to come away from this summer REFRESHED in body and soul. Some of these may be wishful thinking on my part but hey, that is what bucket lists are for!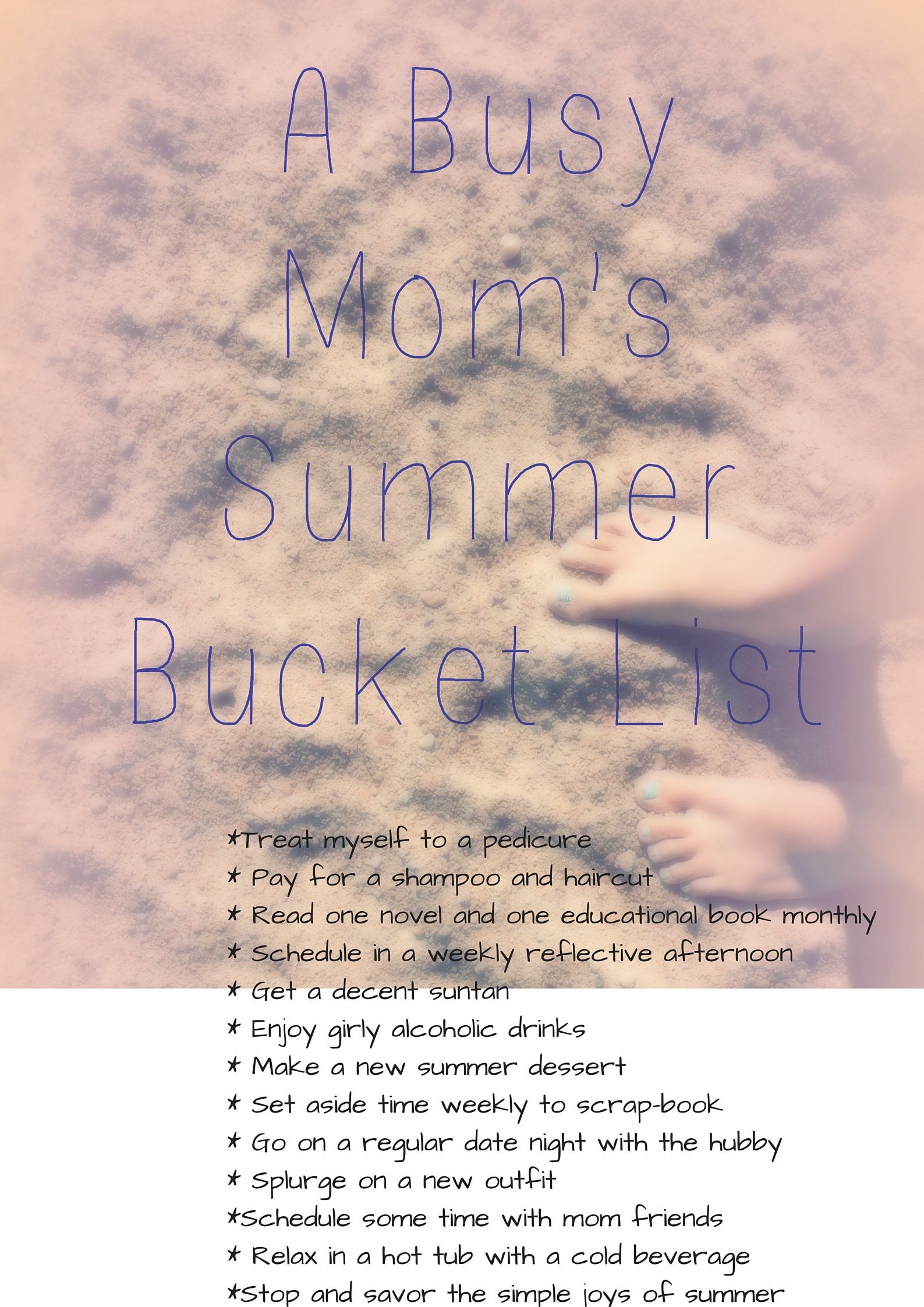 Children's Summer Bucket List
This next one is from my children's perspective and not necessarily from my own. But I think kids need a chance to relax and be more carefree in the summer too so why not give them a break and let them have a little extra fun by staying up late now and then during the summer? They are only little once and since they are getting to the age where their memories start to kick in, I want them to remember this summer someday with that lovely golden haze that often glazes early childhood memories.
Related Post: Summer Playtime Ideas for Active Little Ones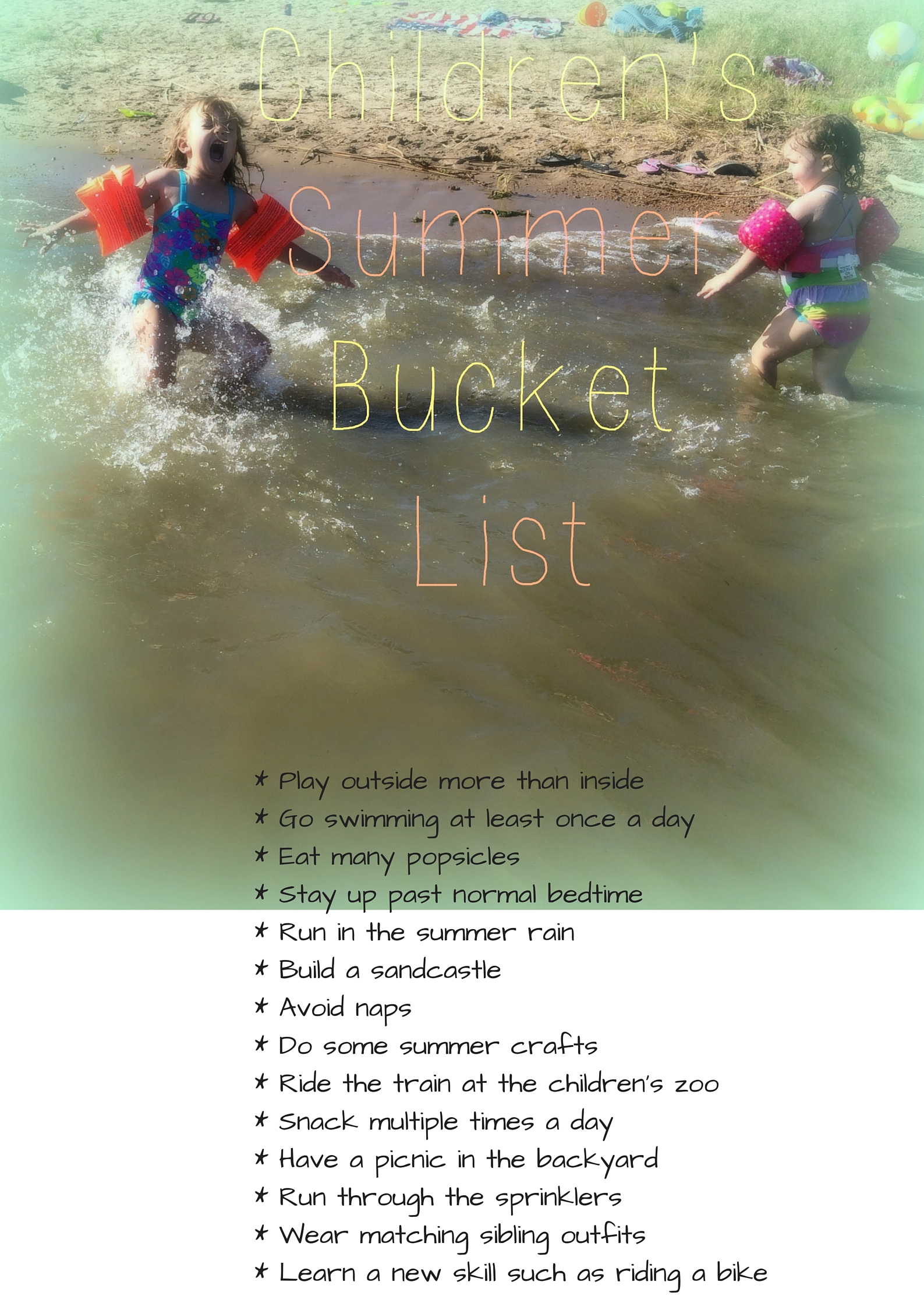 Family Summer Bucket List
The last bucket list is for families, yours and mine, please feel free to use my list as a starting point and create your own to fit your family's preferences. We are excited to be going on a beach vacation this year with my extended family and whenever we travel, we try to visit a beautiful local cathedral or church. Making God part of our lives, even on vacation, is something that is important to us and so even while we are relaxing we try to incorporate some prayer time.
Related Post: The Ultimate Summer Family Bucket List Packet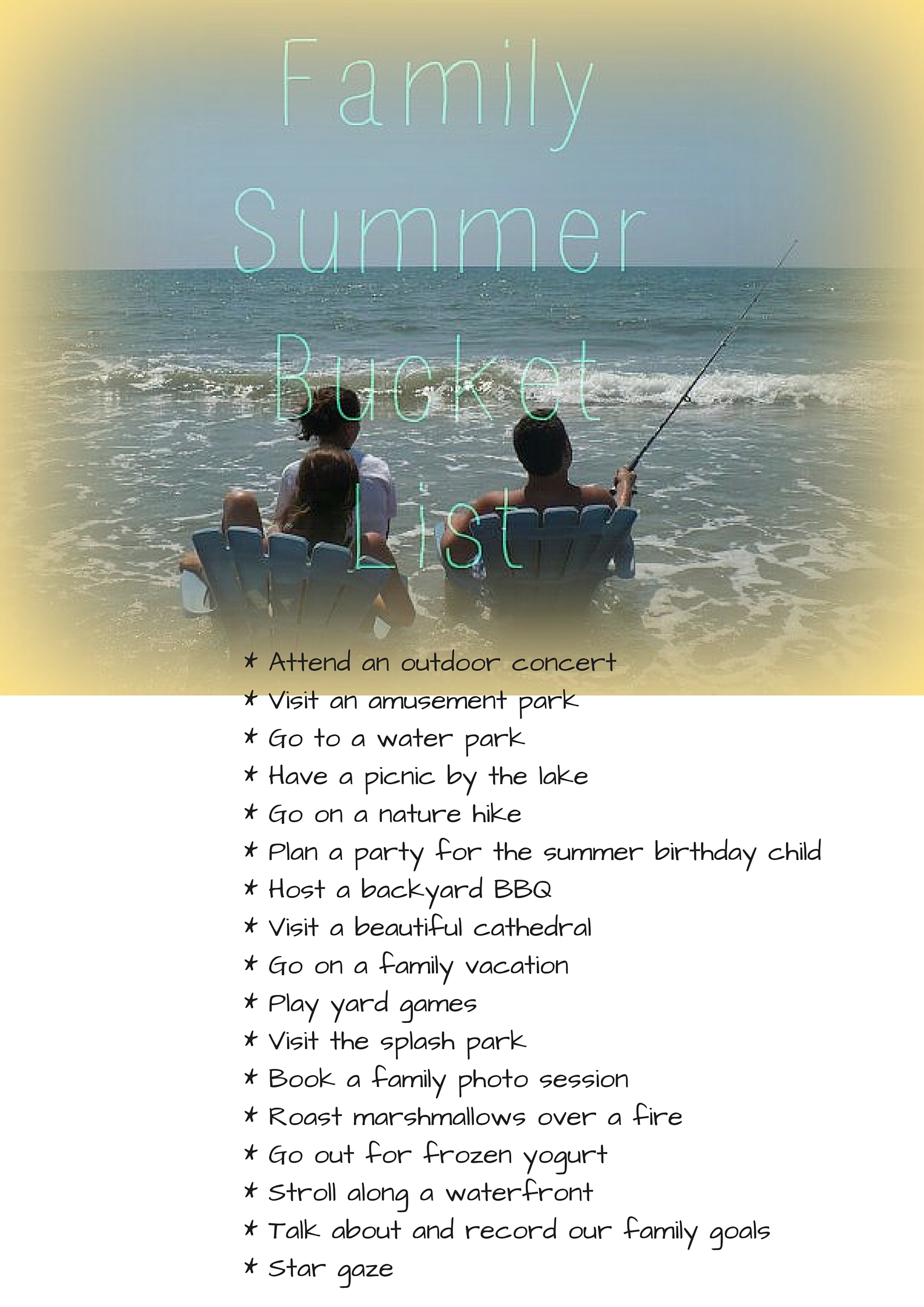 My husband and I are also trying to form lists of long term and short term goals for ourselves and our family so I hope we have more time to focus on that this summer. My overall goal this summer is to soak it up, to spend plenty of time outside doing enjoyable things both by myself and with my family so that when September rolls around I feel like I have really LIVED summer and not let it slip through my fingers.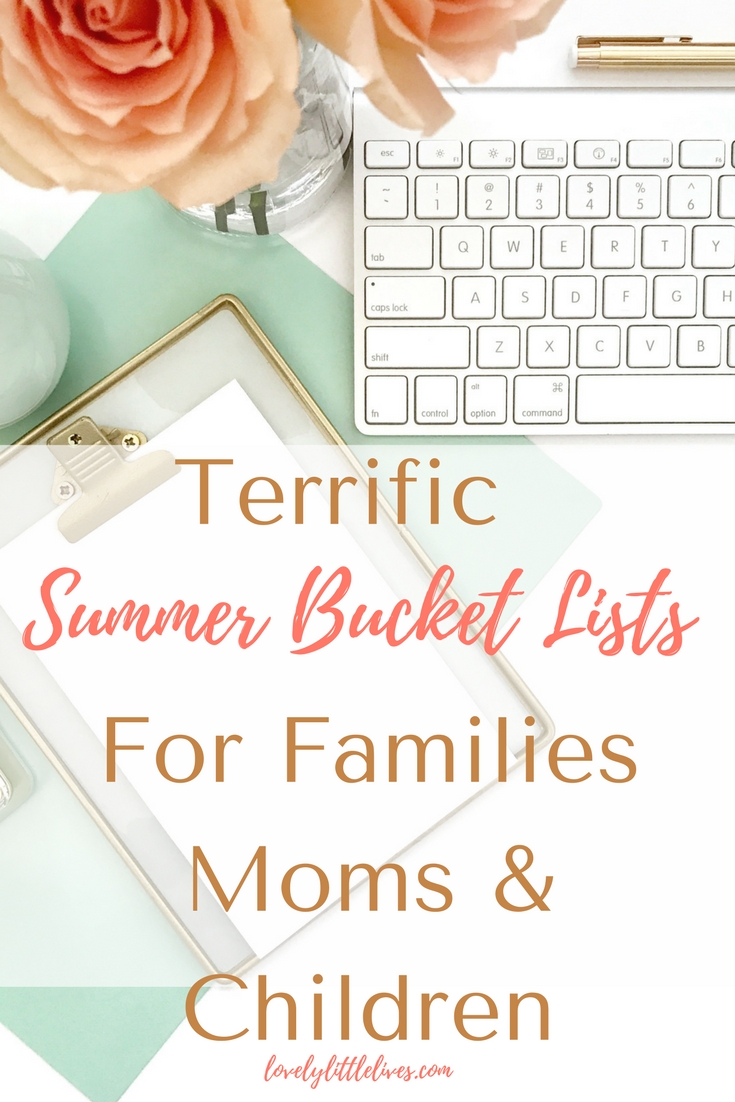 Affiliate links included below which means if you click through or purchase something through my links. I'll receive a small compensation at no cost to you. see full disclosure here.
If you are going to the beach, you might want to check out these awesome products.


Pin the lists you like and compile your own. Feel free to copy and save these images for your own personal use. Happy Summer!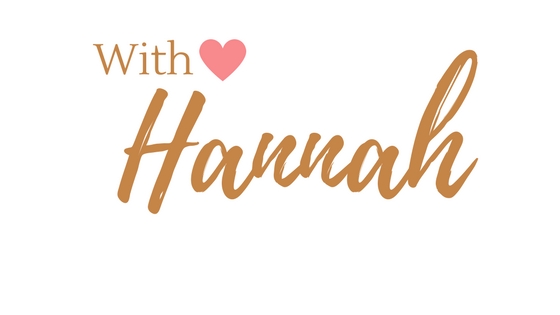 "Finally, brothers and sisters, whatever is true, whatever is noble, whatever is right, whatever is pure, whatever is lovely, whatever is admirable—if anything is excellent or praiseworthy—think about such things" Philippians 4:8.