September is here! So is school time and football season. I'm excited and grateful to report after all my anxious fears about my oldest starting preschool, that we have had a successful first week! So successful in fact that it went more smoothly than I could have imagined and exceeded all my hopes as a mom.
I'm so thankful to God for making one of the hardest things I have had to do as a mom, such a seamless transition and joyful experience for the whole family. It's been a reminder to me how much He takes care of us and will satisfy our every need, we just need to trust Him with our worries and depend on him to take care of everything.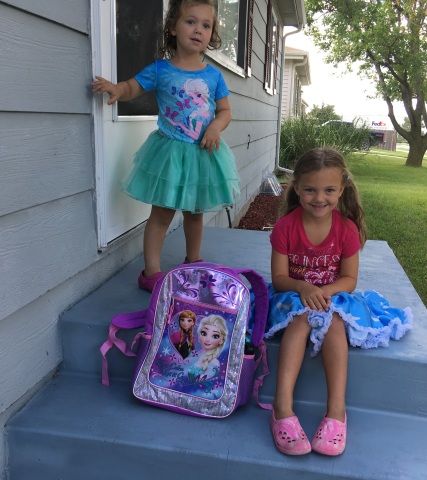 "Therefore I tell you, do not be anxious about your life, what you shall eat or what you shall drink, nor about your body, what you shall put on. Is not life more than food, and the body more than clothing? Look at the birds of the air: they neither sow nor reap nor gather into barns, and yet your heavenly Father feeds them. Are you not of more value than they?" -Matthew 6:25-26.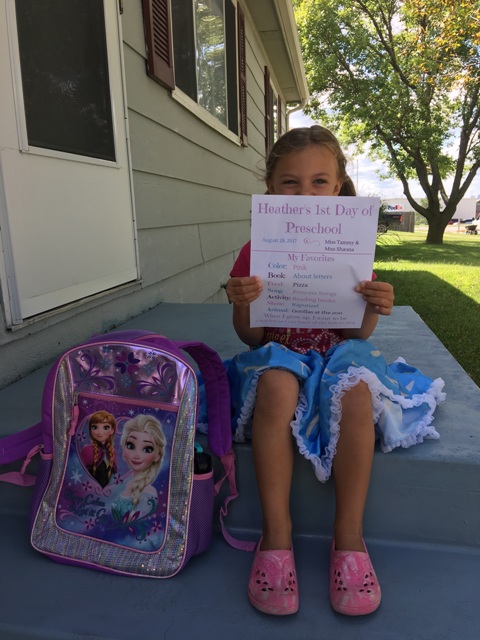 Heather has loved every part of the back to school process, from attending the preschool open house and "taking notes" while the teachers talked to the parents, to picking out her backpack and immediately wearing it on her shoulders for a half hour in the store, to picking out her outfit for the first day. She had to have personalized school items so I got her the sweet little name tag from Amazon pictured below. There are about 30 other designs to choose from. I also included a few other personalized school items from Amazon if you are in the market for any of those options.
Affiliate links included below which means if you click through or purchase something through my links, I'll receive a small compensation at no cost to you. see full disclosure here.


Right before we left for preschool, I took her picture with a 1st day of school print out that I created in Canva: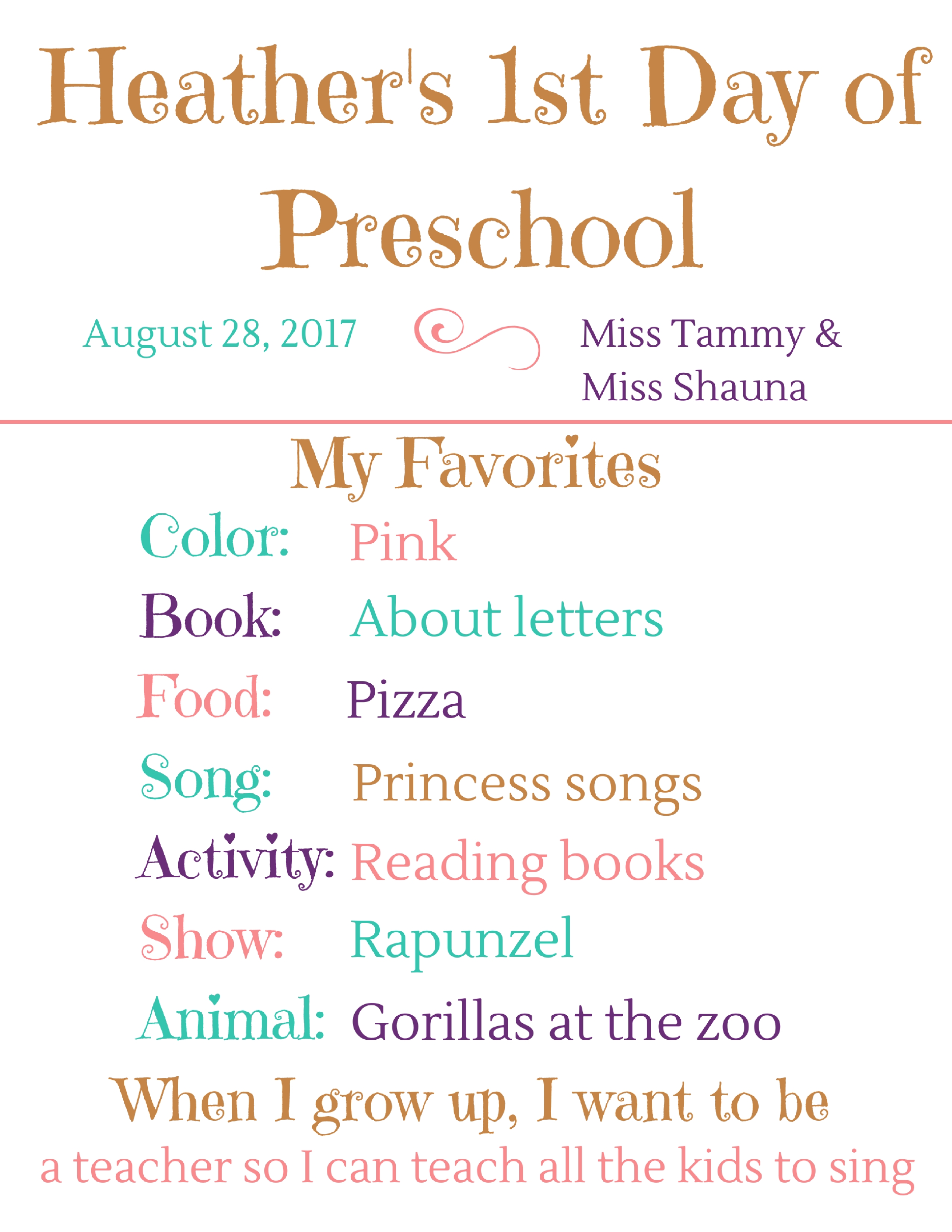 As we walked into the first day of preschool she was already smiling and introducing herself to all the other children wearing backpacks. "Mom, look they are going to school too! Hi, what's your name? I'm Heather."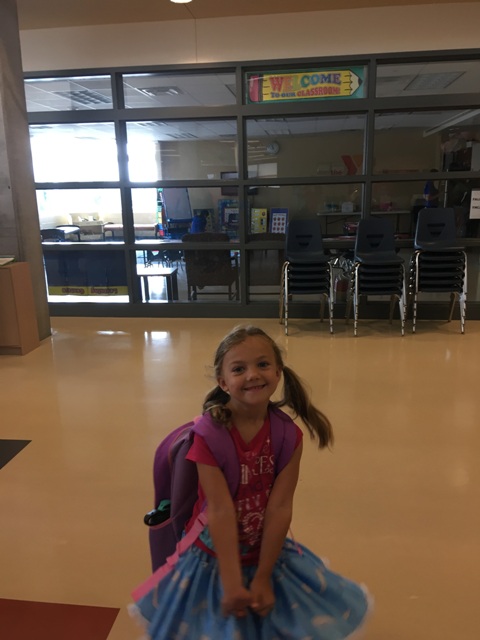 Her enthusiasm and willingness to attend school made it so much easier for me to let her go. Not only that but her little sister, Stella, did an amazing job of letting her go. In the weeks leading up to preschool, Stella was getting more anxious about Heather going. She would say things like, "It's not time for Heather to go to school yet. I want to go to school too."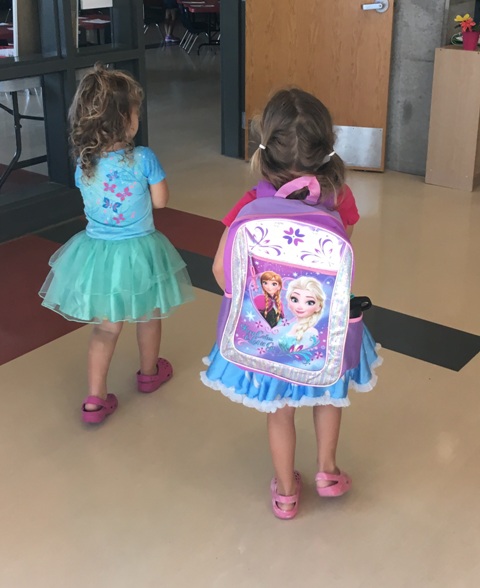 But on the day we dropped her older sister off, she was completely fine. She did not cry or panic, she quietly watched Heather get settled in her new class, then she took my hand and walked with me out to the car and I took her for a special trip to the library to celebrate. She did not ask once about where Heather was.
I know she missed her because when we got back to school to pick Heather up, Stella ran and gave her a huge heartwarming hug. Yet the heart-wrenching sadness and the rough transition I had been preparing myself for all summer never came.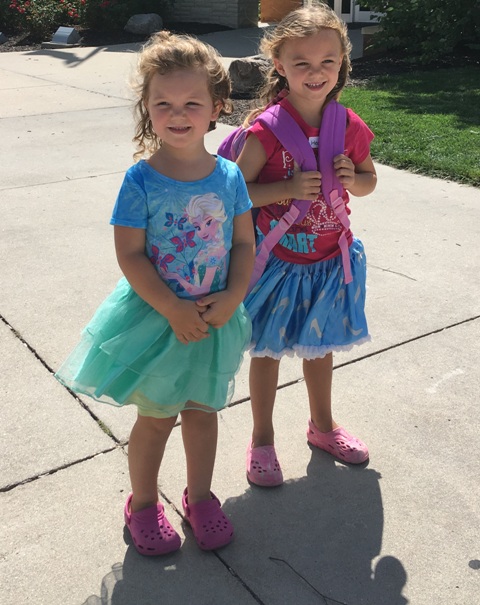 I continue to be truly amazed at God's grace and peace flowing through a situation that filled my mother's heart with so much worry all summer. I was uncertain, I was anxious, I found myself waking up at night, thinking about all the possible scenarios that could happen with the school transition.
I was not in control but God was and he laid all my concerns to rest on that first day of preschool.
Click To Tweet
The worry was needless. I was not in control but God was and He laid all my concerns to rest on that first day of preschool.
Do not let your hearts be troubled and do not be afraid." -John 14:27.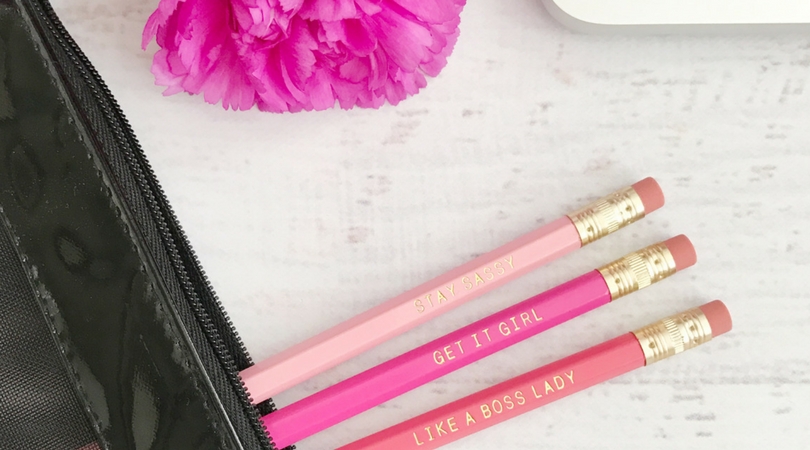 Now that I have survived the swirling emotions of the first week of school. I can look back and be thankful for the amazing summer that we had as a family. I really wanted to make this summer count as the very last summer we would have before we become a school age family. The very last summer of our first five years of parenthood where we did not have anyone in school. After this summer, we will always have someone going "back to school, " we will never be at this stage again where we will just be starting school for the first time ever.
Related Post: 40 Disney Princess Backpacks for Girls
It felt like the end of an age, the end of a season of our lives, so I really wanted to have an intentional family summer to remember. And we did. We soaked up summer by almost completely checking off activities on an ultimate family summer bucket list. We checked off all of them except one "going to a state park" which I'm hoping we will have time to do sometime this fall instead.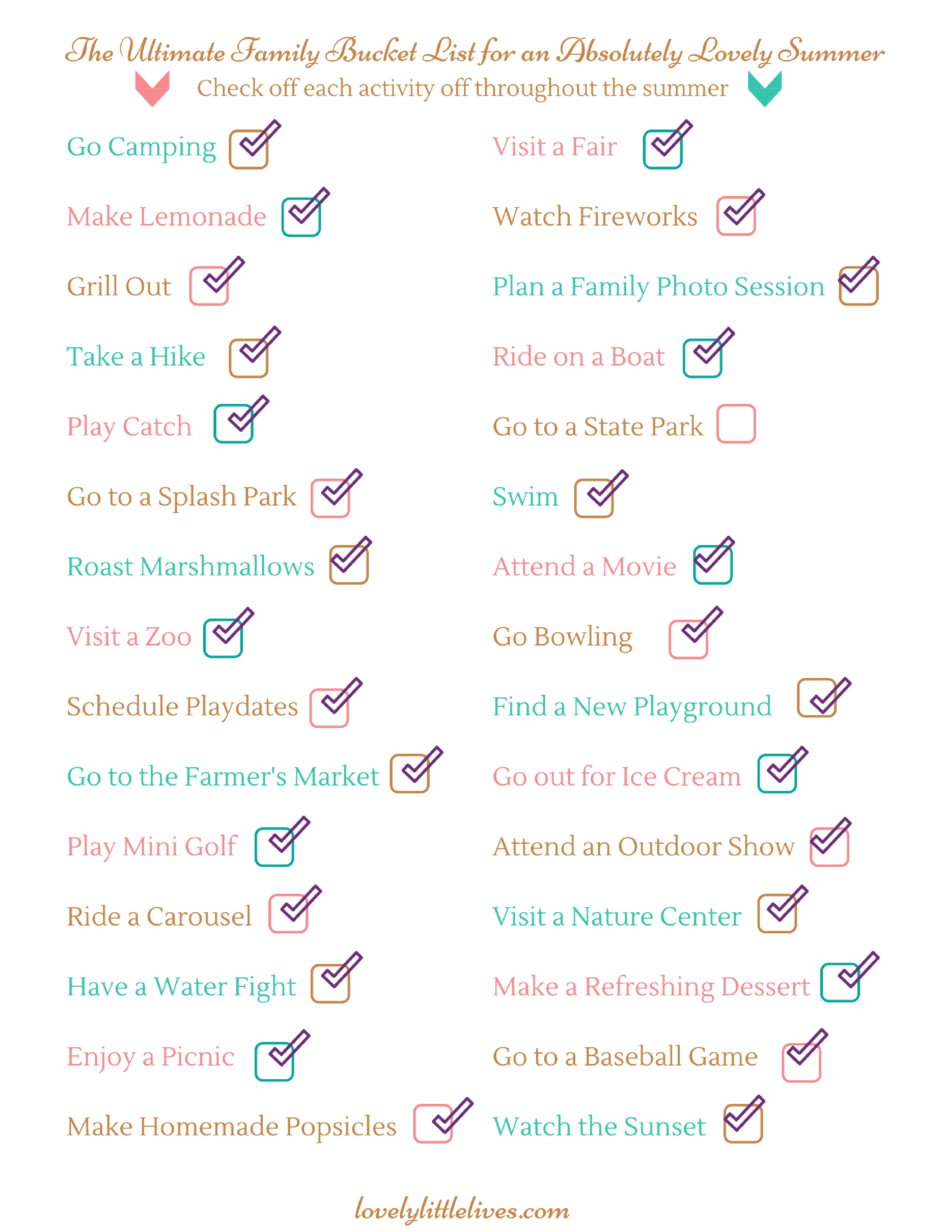 We soaked up the last week of summer before the school schedule began with special quality family time.
At the local farmers' market, we visited with a dressed up chef and got balloons and lollipops from a clown.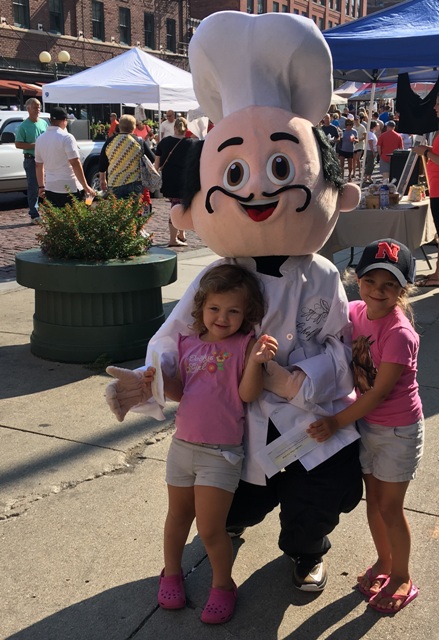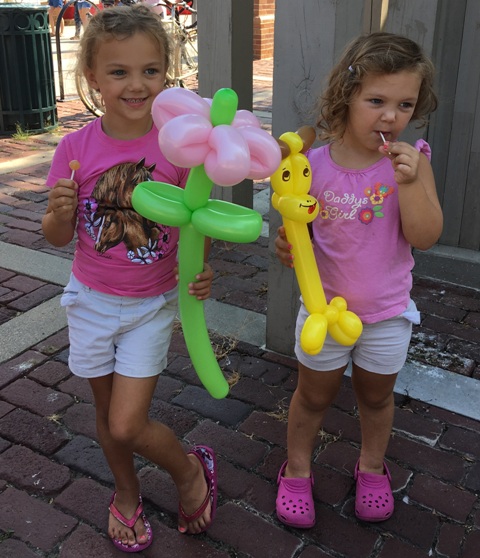 The girls wore new dresses from their British cousins to church on Sunday.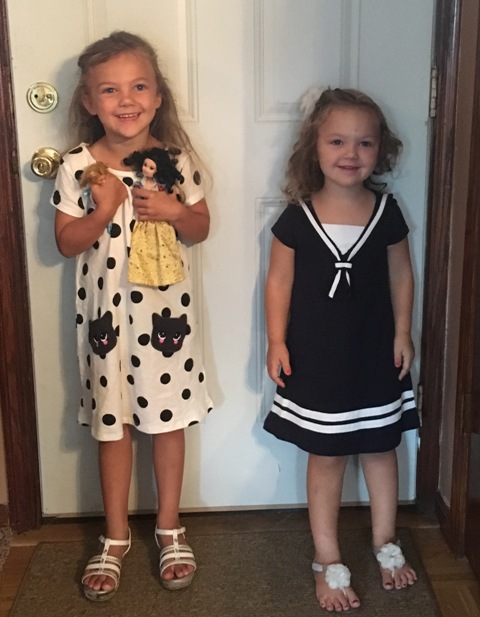 We went to a family picnic on the lake and the kids took a special ride with Grandpa on the jet ski.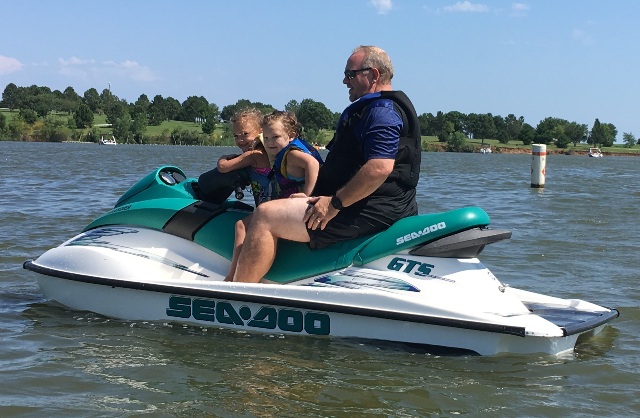 Daddy set up the tent for a backyard night of camping and we had a family picnic dinner on our deck.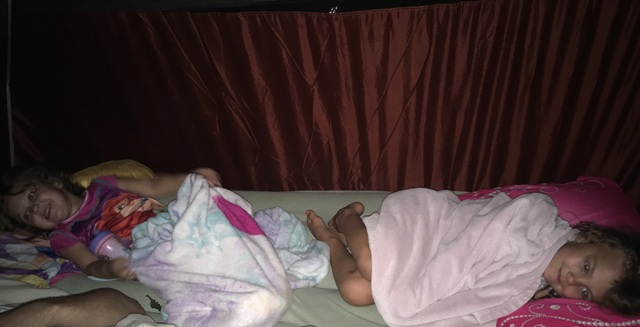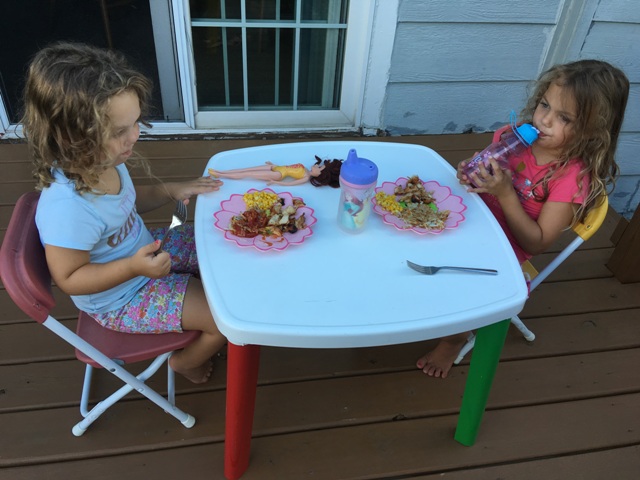 We took both girls fishing for the first time and Heather caught two fish!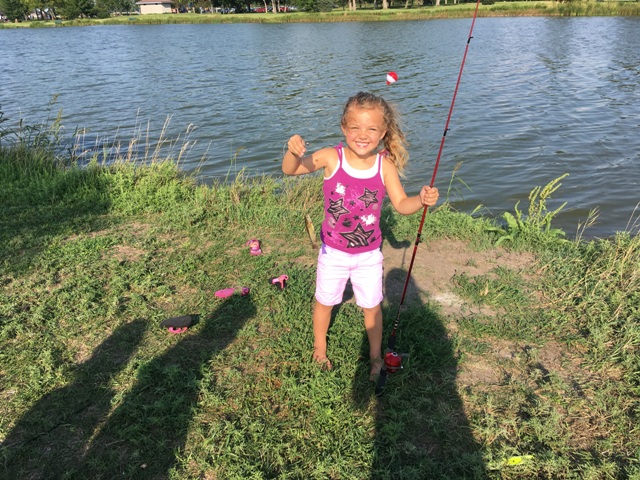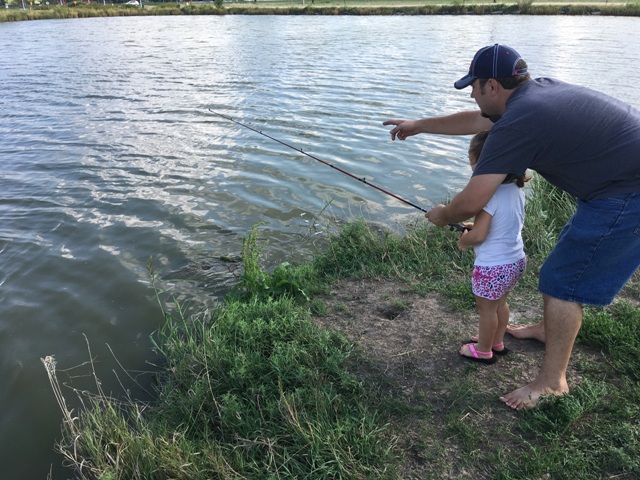 Savoring such a lovely summer was a blessing for us and really prepared us as a family to embrace this next stage of our lives. We are refreshed and ready to move into the season of school days and backpacks, field trips and art projects.
'There is a time for everything and a season for every activity under the heavens' Ecclesiastes 3:1.
Click To Tweet
"There is a time for everything and a season for every activity under the heavens" Ecclesiastes 3:1.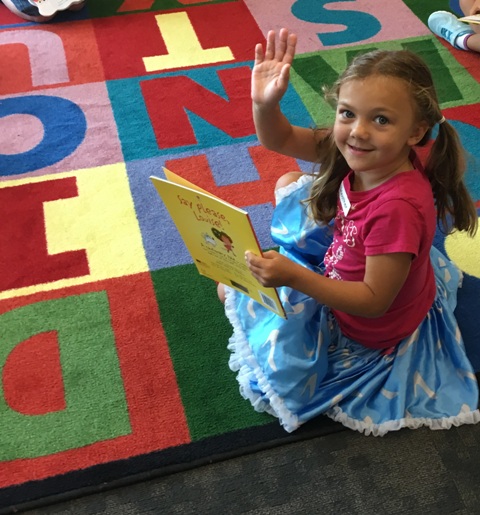 I like to keep a running list of memorable phrases my kids say so here are some of my favorite school quotes from Heather:
"Mom, how many minutes will I be at school?"
"I'm going to miss you when I'm at school, will you miss me?"
"My teachers are going to teach me to read and write."
"When I'm at school I'll miss my best friend."
Guess what? In two more "sleeps" I get to go to school."
"I have a backpack, it's Frozen. I have to go pack my backpack."
Look I'm a big kid, now I can go to school. I'll sit on the bench and wait for you to pick me up."
"Where is my water bottle? I can't go to school without my water bottle."
"Oh boy, Oh boy, tomorrow I go to preschool!"
"Is preschool tomorrow or today or tonight?"
"Mom, you can leave now. Bye Mom."
Mom, you know what? I had fun at school today."

My hope and prayer is that she will continue to love school, to be enthusiastic about learning and to be the bright, friendly and motivated little girl that she is. Here's to the first lovely year of school life!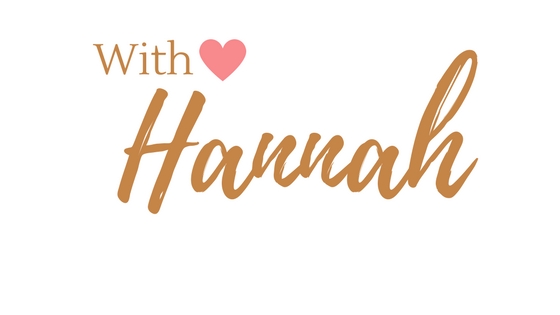 "Finally, brothers and sisters, whatever is true, whatever is noble, whatever is right, whatever is pure, whatever is lovely, whatever is admirable—if anything is excellent or praiseworthy—think about such things." Philippians 4:8