Advent is coming so very soon, it seems like the end of the year comes quicker every year doesn't it? I'm joining up with the Catholic Women Blog Network's monthly blog hop to bring you a rich collection of posts focused on the liturgical season of Advent. Advent is celebrated in the Catholic Church as the four weeks leading up to Christmas Day. It's a beautiful time of preparing our hearts and homes to celebrate Christ's birth. Here are some resources that my family and I use to get us into the spirit of the season.
Affiliate links included below which means if you click through or purchase something through my links, I'll receive a small compensation at no cost to you. See full disclosure here.
Advent Traditions We Participate in Every Year
We have an advent wreath with candles that we light each week:
We do an Advent calendar with little tasks to complete and check off as we get closer to Christmas.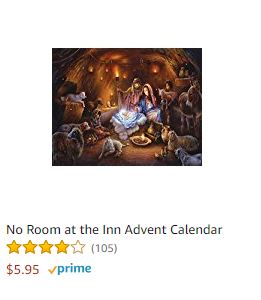 I try to read a short Advent reflection each day as well with the kids: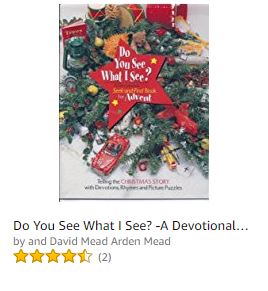 We always celebrate St. Nicholas Day on December 6th where the kids put out their shoes by the front door for St. Nicholas to fill with treats and small presents. I created a list last year of What to put in the Shoes which also makes a great list of stocking stuffers ideas.
New Traditions We're Adding
This year, I'm adding a few new things to our advent practices. I got four children's activity books from Usborne Books that I'm going to wrap up and have the kids unwrap one on each Sunday of Advent. I also am making a Christmas countdown with a tree painted on a foam backdrop and mini ornaments that I got from Hobby Lobby. I will be sticking red and green thumbtacks in the tree and letting the kids hang an ornament for each day starting on December 1st and ending December 25th.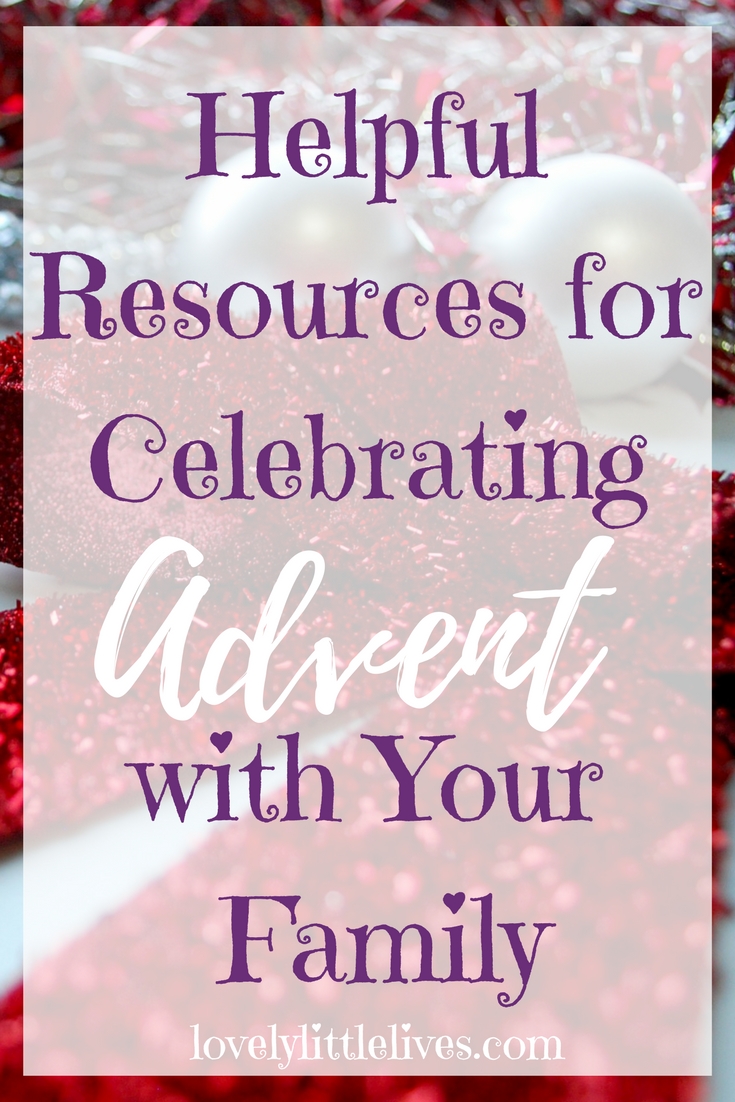 We will also be viewing a brand new movie I was asked to review. It's called The Star and is now playing in theaters. It's a delightful family-friendly animated film about the first Christmas. It takes some creative liberty with the nativity story while also staying true to the meaning of Christmas with Jesus as the "reason for the season." It's highly entertaining with jokes that only adults will catch as well as character antics that kids will love. My children were laughing just watching the trailer.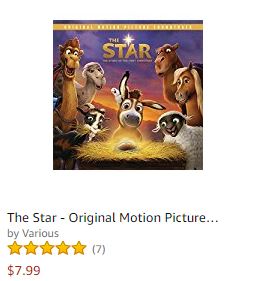 The soundtrack is both catchy and beautiful with familiar Christmas music. The storyline is very well done, told through the eyes of the stable animals with Bo the donkey being the main character. The dialogue has a modern twist and the story of Joseph and Mary is made simple for children to understand.
There are a few scary moments with King Herod's soldier and dogs who are chasing Mary and Joseph to Bethlehem. But in the end, the stable animals save the day and the evil dogs repent when they encounter baby Jesus in the manager. It's a very touching and relatable rendition of the Christmas story and it's a movie we will definitely be adding to our family collection when it comes out on DVD.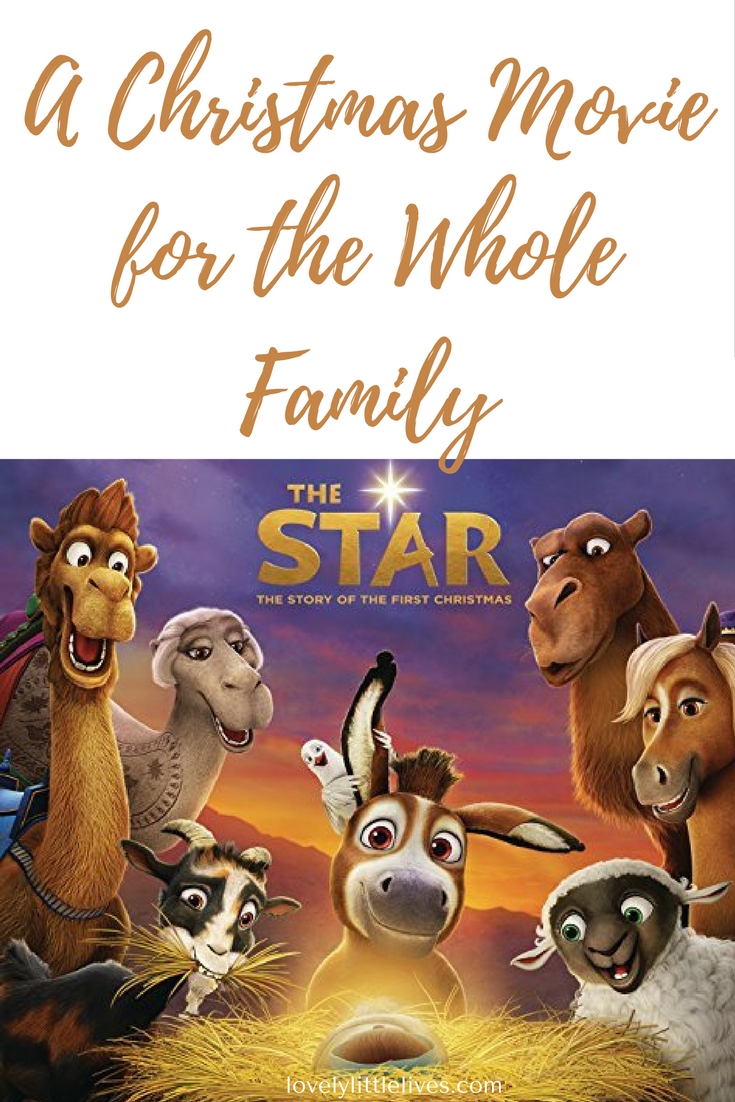 Items on My Advent Wish List
These are items I hope to have for future advents. They all look like awesome family resources.
Ways to Grow Spiritually This Advent
Here is a post I did about Ways to Combat Spiritual Dryness During Advent.
I'm excited to try and do the O Antiphons which are little prayers said nightly between December 17th and December 23rd. There is a great post with more information and ideas for themed activities by Pinot Noir and Prayers.
Helpful Resources for Celebrating Advent with Your Family.
Click To Tweet
I've found two great daily advent reflections for women that can be delivered right to your email inbox or downloaded for free personal use. Daily Advent Devotion for Women and Advent Prayers for the Weary Woman.
You can sign up for the Best Advent Ever here.
Other Resources
I've come across some fun and inspirational posts about family activities and crafts to do during the Advent season. This is my favorite: RENEW YOUR ADVENT FOCUS: 15 CREATIVE FAMILY TRADITIONS at notsoformulaic
There are more ideas and reflections on my Advent Season Pinterest Board
For further inspiration on preparing our hearts and homes for Christmas, check out the Simplify the Season blog party that I'm a part of where a group of bloggers share their wisdom for having a stress free and memorable holiday season,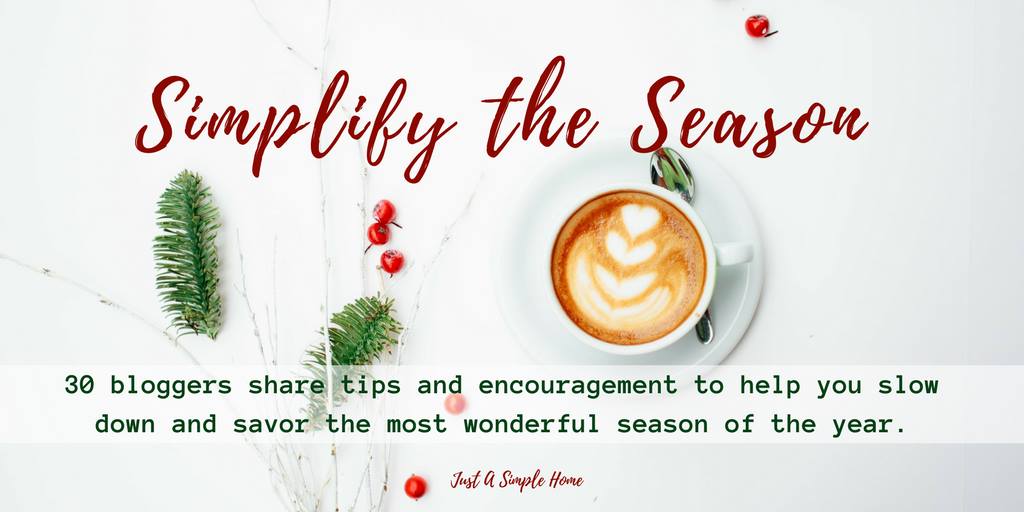 I hope you enjoyed this collection of Advent resources and traditions. For more ideas, make sure to visit the entire blog hop and may you have a blessed Advent season.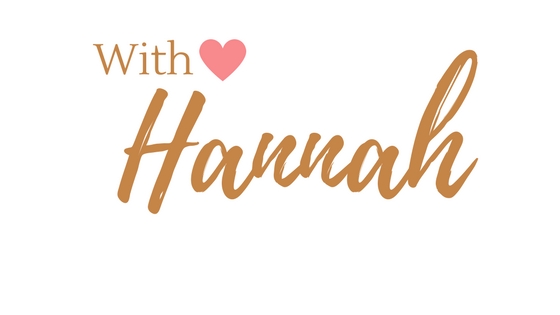 "Finally, brothers and sisters, whatever is true, whatever is noble, whatever is right, whatever is pure, whatever is lovely, whatever is admirable—if anything is excellent or praiseworthy—think about such things" Philippians 4:8.